Nowadays, vitamins, supplements, and superfoods are very popular. We have set up for you a list of US stores for you to buy high quality but also affordable vitamins.
If you are not from the US but would like to buy products, use our package forwarding service to send vitamins. First, after registration, we will set up a virtual address to send you products and then transfer them to your home. The price for the shipping you can calculate with our postage calculator.
Do they require vitamins, supplements, nutrition for athletes or other wonders of nature? You can find VitaminWorld. With orders over $ 39, you will have free shipping.
Do not be fooled by the name of this store. Even if you are not the best bodybuilder or regularly do not train (which you should), you will also find vitamins important to your health there. For purchases over $ 75, you will get a free gift.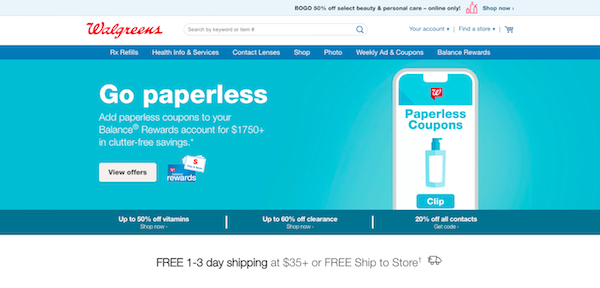 Walgreens is basically an online pharmacy. You will find all kinds of nutritional supplement you can remember. And if you buy for more than $ 35, you will have free shipping.
In GNC, you get goods such as vitamins and supplements, proteins, herbs and natural resources. You will receive a free shipping at the minimum order $ 49.
Walmart is one of the largest American chains stores. It is logical, therefore, to offer a full range of nutritional supplements, such as vitamins, minerals, herbs, fish oils and superfoods.
These were our favorite stores. Do you have your own? Feel free to share them in the comments.