Black Friday is the best time when you can get the best deals of the year! The best sales are in USA but the problem is that shops with these discounts don't ship internationally. With Planet Express you can get your own mail forwarding address in USA where you can send all packages from US shops. Then we can consolidate your package and send anywhere in the world!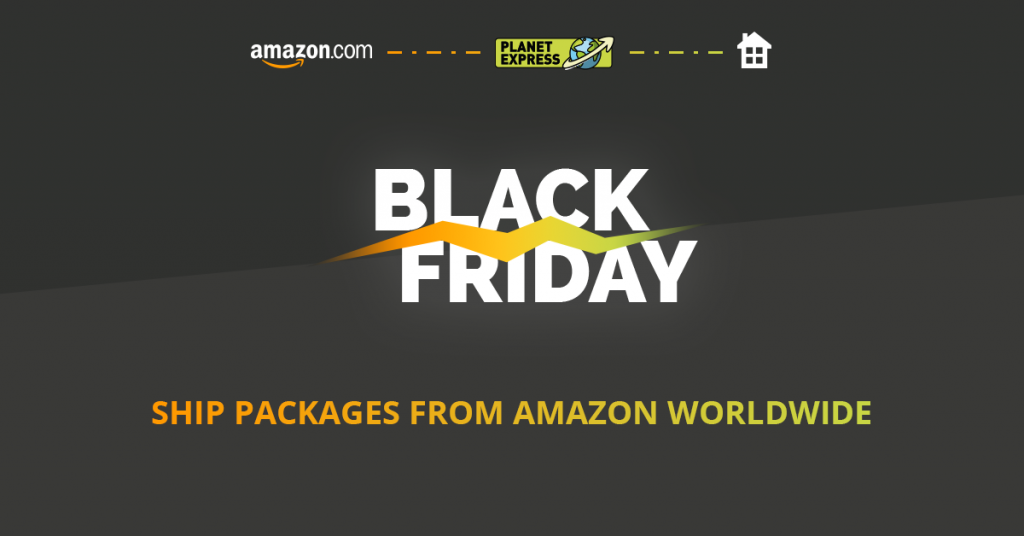 How To Start
Register with Planet Express, activate your account by adding the first deposit and get address in USA
Once you have assigned address you can use this address in all shops in USA
Find the best Black Friday deals
Where To Shop On Black Friday
There are several shops with good offer for Black Friday. See the list bellow with the best offers of this year. You can also visit this website where you can find all interesting Black Friday deals on one website.
Amazon
Every year Amazon has the biggest Black Friday offer. You can see offer here.
Walmart
You can expect same, maybe better deals than on Amazon. They offer all kind of products including electro, clothes etc.
Ebay
There are not only auctions. You can find out a lot of Black Friday offers on Ebay. See all deals here.