Dnes bychom vám rádi vysvětlili, k čemu slouží záložka Expected packages v administraci a jak zrychlit zpracování balíků. Určitě jste si v našem novém uživatelském rozhraní všimli, že menu BALÍKY (PACKAGES) nabízí hned 4 různé záložky:
Balíky v účtu
Balíky k odeslání
Odeslané balíky
Očekávané balíky

Záložku Expected packages můžete využít kdykoliv, kdy očekáváte nějaký balík, ať už je z obchodu nebo od přátel v USA, nebo ze zahraničí. Její funkce je velice jednoduchá, avšak velmi účinná a její využití může vést k rychlejšímu zpracování balíku. Když totiž přidáte sledovací číslo vaší zásilky (tedy že očekáváte balík) naši pracovníci budou okamžitě vědět, kam váš balík přiřadit. Pokud tedy např. zapomenete zadat vaše unikátní číslo účtu (např #A1234), budeme i přesto moci váš balík připojit k vašemu účtu.
Jak přidat očekávaný balík?
Stačí se jednoduše přihlásit do administrace, kliknout na záložku Expected packages a následně na tlačítko New Expected Package.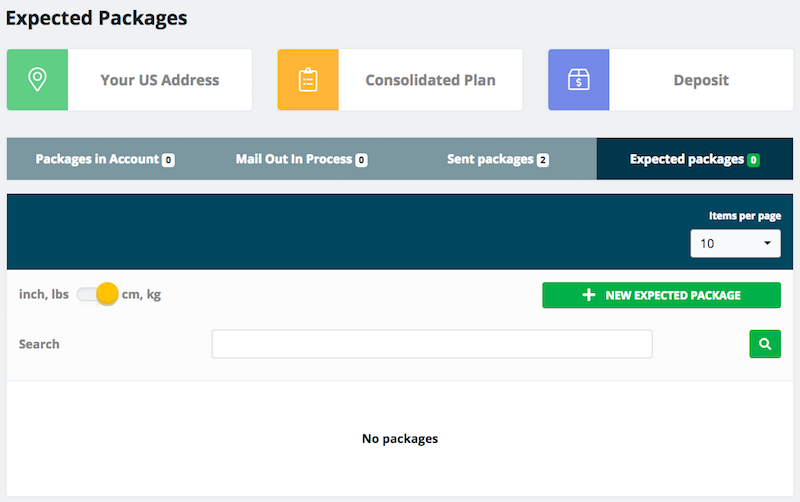 Objeví se nová stránka, ve které je nutné vyplnit pár údajů. Nejdůležitější je samozřejmě sledovací číslo očekávané zásilky. Ale pojďme na to hezky popořadě. U typu balíku (Packet type) je možné vybírat ze dvou možností – Balík (Package) nebo dopis (Letter). Následně je nutné vyplnit již zmiňované sledovací číslo zásilky. Adresu odesílatele (Sender address) můžete, ale nemusíte vyplnit, stejně tak jako poznámku (Note).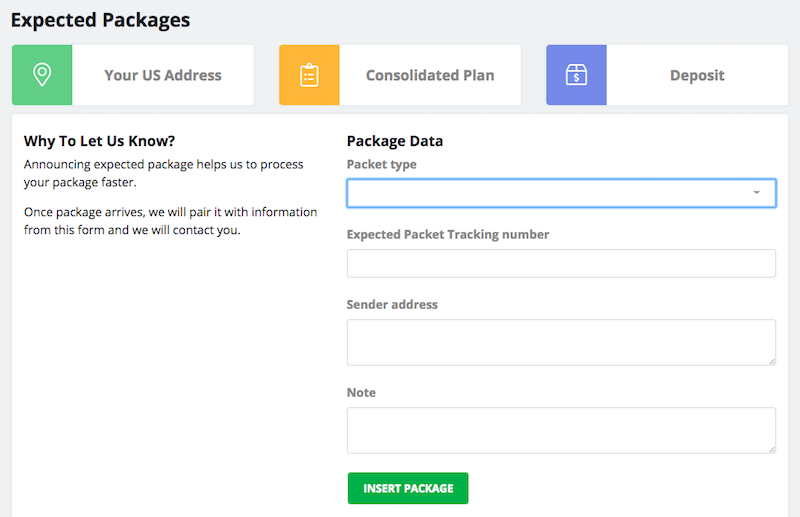 Vyplněné údaje mohou vypadat například takto: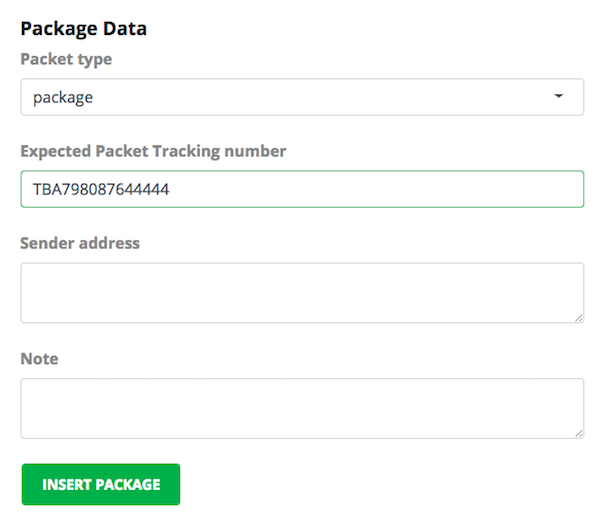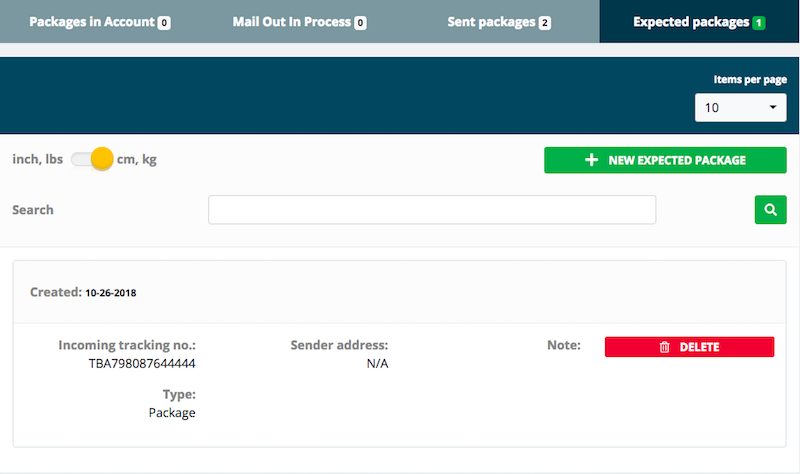 Nově vložený balík můžete kdykoliv odstratnit kliknutím na tlačítko Delete.
Je to jednoduché že? Přidat očekávaný balík zabere jen několik desítek vteřin, ale váš balík bude zpracován mnohem rychleji. V případě jakýchkoliv dotazů ohledně naší služby a fukncí v administraci nás kontaktujte na [email protected].