Today, we'd like to explain what is the Expected packages tab for. You can find it in the administration and it can help to speed up package processing. You have noticed in our new user interface that the PACKAGES menu offers 4 different tabs:
Packages in Account
Mail Out In Process
Sent Packages
Expected Packages

The Expected packages tab you can use whenever you expect a package, whether it's from a store or from friends in the US, or even from abroad. Its function is very simple but very efficient and it leads to faster processing of the package. When you add the tracking number of your package (that is your expected the package) our staff will immediately know where to assign it. So, for example, if you forget to add your unique suite ID (eg #A1234) during the order, we will still be able to link your package to your account.
How To Add Expected Package?
Log into the administration, go to the Expected packages tab and click the New Expected Package tab.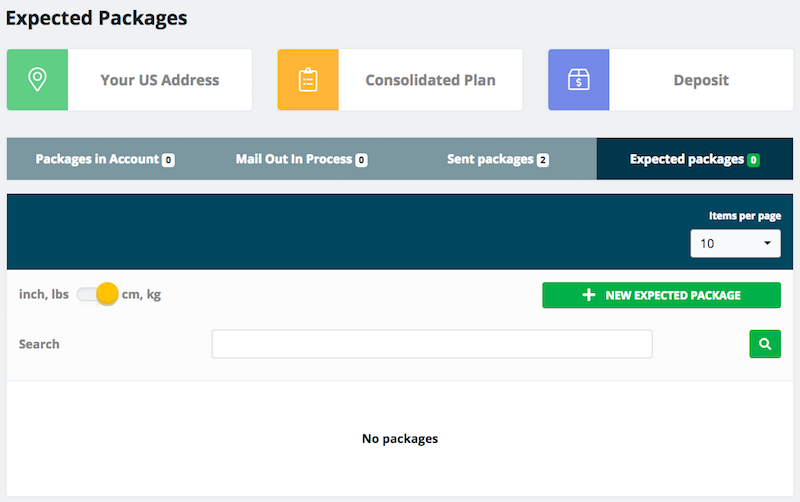 A new page will appear in which you need to fill out some details. The most important thing, of course, is the tracking number of the expected package. But let's do it step by step. For Packet type, you can choose from two options – Package or letter. It is then necessary to fill in the already mentioned tracking number of the package. You can also fill in the sender's address as well as a note but it is not necessary.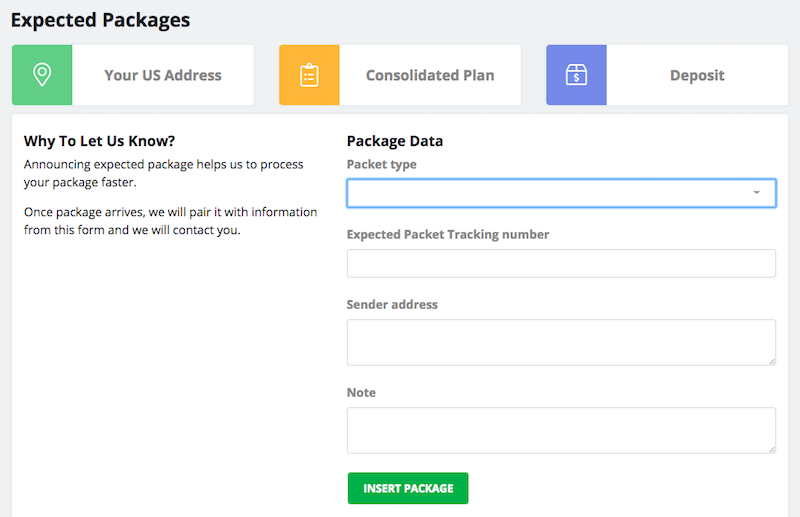 The expected package details can look like this: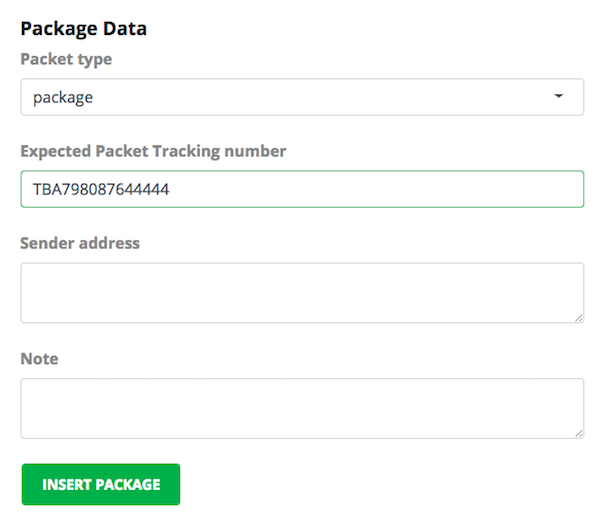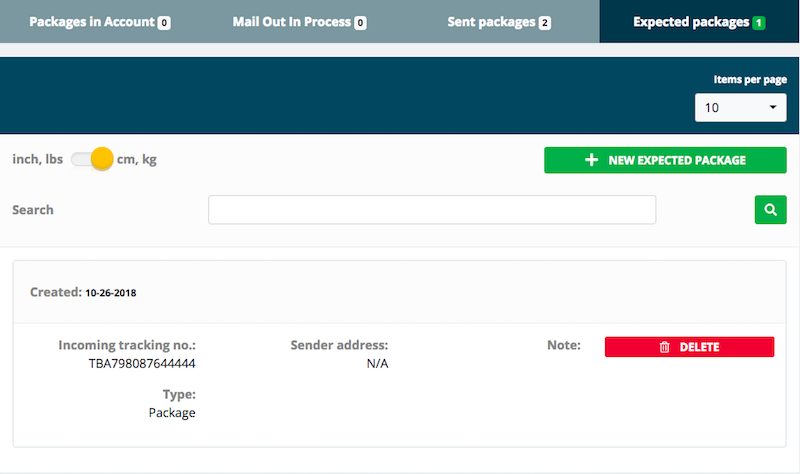 You can delete the new package at any time by clicking the Delete button.
How simple is that? Adding the expected package takes only a few tens of seconds, but your package will be processed much faster. If you have any questions about our service and administration experience, please contact us at [email protected].