Společnost Amazon není jen jednou z největších firem na světě, již 11 let vyvíjí a vyrábí elektronické čtečky. Nedávno představila novou generaci Kindle Paperwhite. Jedná se již o 4. generaci těchto čteček. Mezi její hlavní přednosti patří voděodolnost, nižší hmotnost a tenčí design.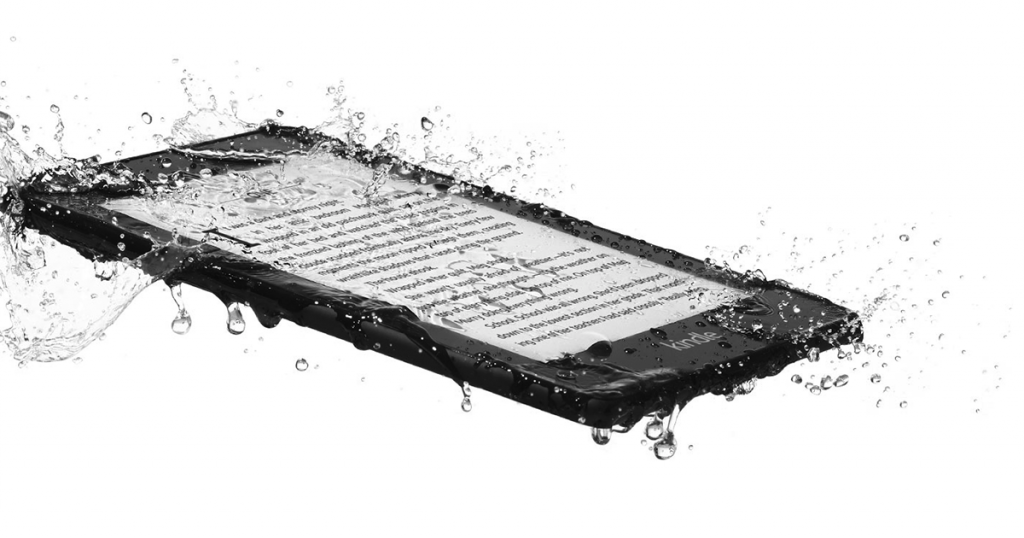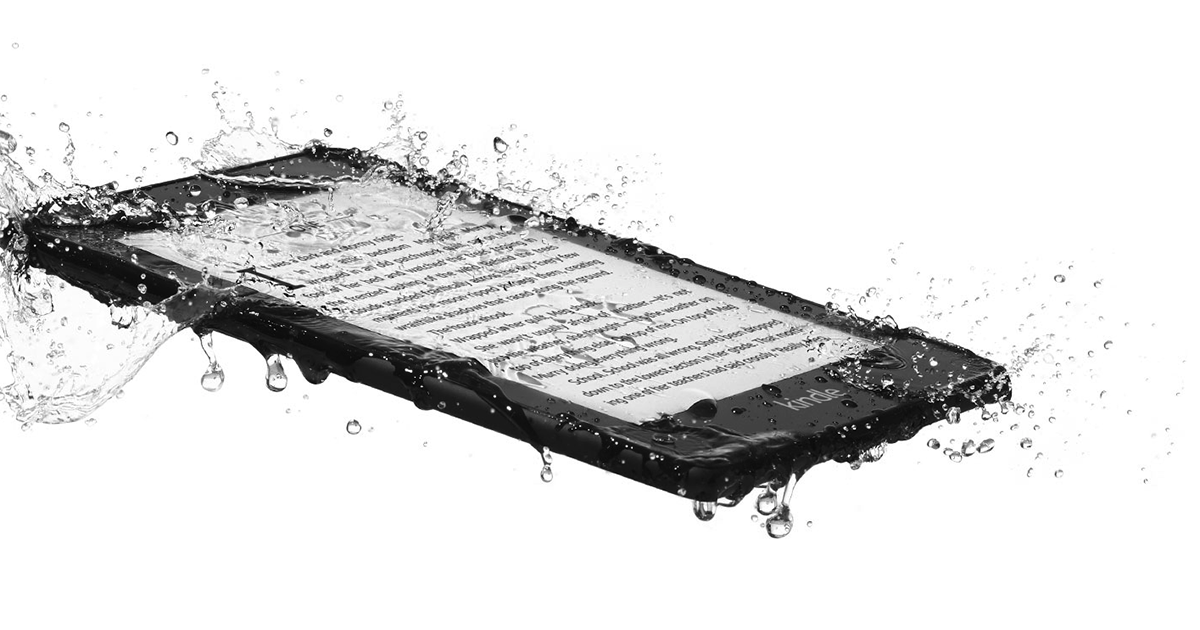 Kindle Paperwhite 4 se voděodolností zařadila po bok prémiové značky Kindle Oasis, jejichž cena je však dvoj- až trojnásobná. Paperwhite 4 disponuje normou IPX8, která teoreticky zaručí "bezstarostných" 60 minut pod vodou ve hloubce až 2 metry. Avšak, ani my, ani výrobce nedoporučuje čtení pod vodou a to hned ze dvou důvodů – jednak je to nepraktické, a jednak se jedná o teoretickou voděodolnost. Praxe může být jiná.
Pomocí technologie Bluetooth můžete čtečku spárovat s bezdrátovými sluchátky a poslechnout si třeba nějakou oblíbenou audioknihu, díky databázi audioknih Audible, se kterou Amazon navázal spolupráci a propojil ji se svými čtečkami. Mějte však na paměti, že poslouchání audioknih zkrátí výdrž baterie z až 6 týdnů (při běžném čtení) o pár týdnů. Opětovné nabití do 100 % trvá zhruba 3 hodiny.
Novinka má také lepší podsvícení 6palcového displeje, než měly předchozí generace. Potěší také rozlišení 300 obrazových bodů na palec, a zeštíhlení celé konstrukce na 0,3″ palce, tedy zhruba 8 mm. Úspora je evidentní i u váhy, ta byla dříve 205 (verze Paperwhite 3), nyní je u Wi-Fi verze 182 g (Wi-Fi + 3G 191 g).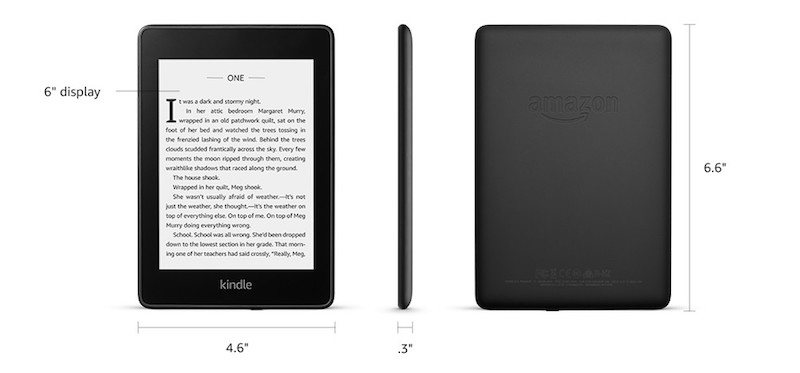 Čtečka Kindle Paperwhite je dostupná ve 2 kapacitách 8 GB za $130 (tedy 2900 Kč) a 32 GB za $160 (3600 Kč). Verze s podporou 3G poté vyjde na $250 (5600 Kč), Amazon také nabízí časově omezenou nabídku služby Kindle Unlimited, díky které můžete vybírat z tisíců knih zdarma po dobu 6 měsíců. Avšak pozor, po uplynutí této doby se vám služba automaticky obnoví za $9,99 (250 Kč) na měsíc.
Novou čtečku můžete předobjednávat přímo na Amazonu již nyní, expedována však bude až 7. listopadu. Pokud Amazon nedoručuje do vaší země, můžete využít našich služeb přeposílaní balíků. Cenu za poštovné do České republiky (případně jiné části světa) si můžete spočítat předem pomocí naší poštovní kalkulačky.