Amazon is not just one of the largest companies in the world, it also develops and produces electronic readers (11 years already). Recently Amazon introduced the new Kindle Paperwhite generation. This is already the fourth generation of these e-readers. Its main strengths include water resistance, lower weight, and thinner design.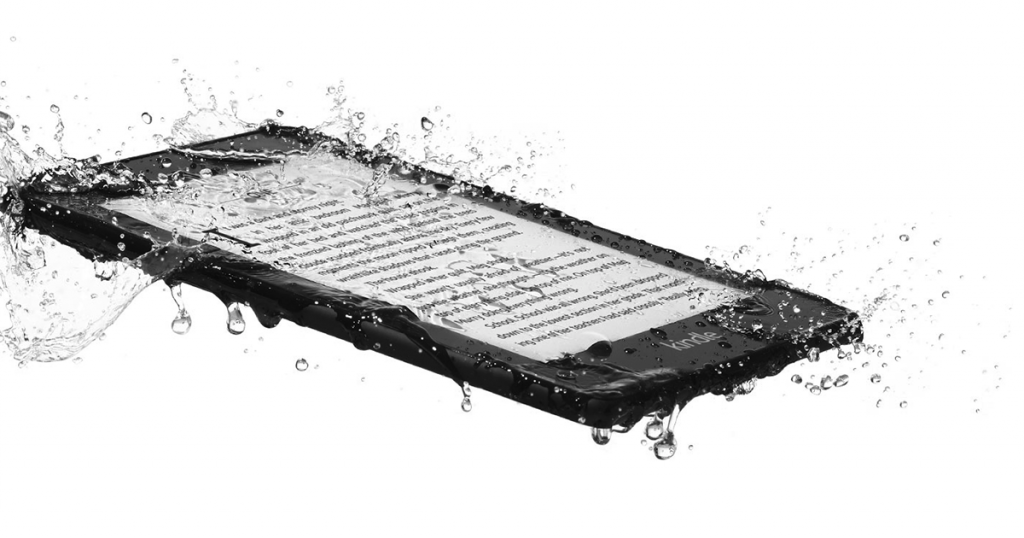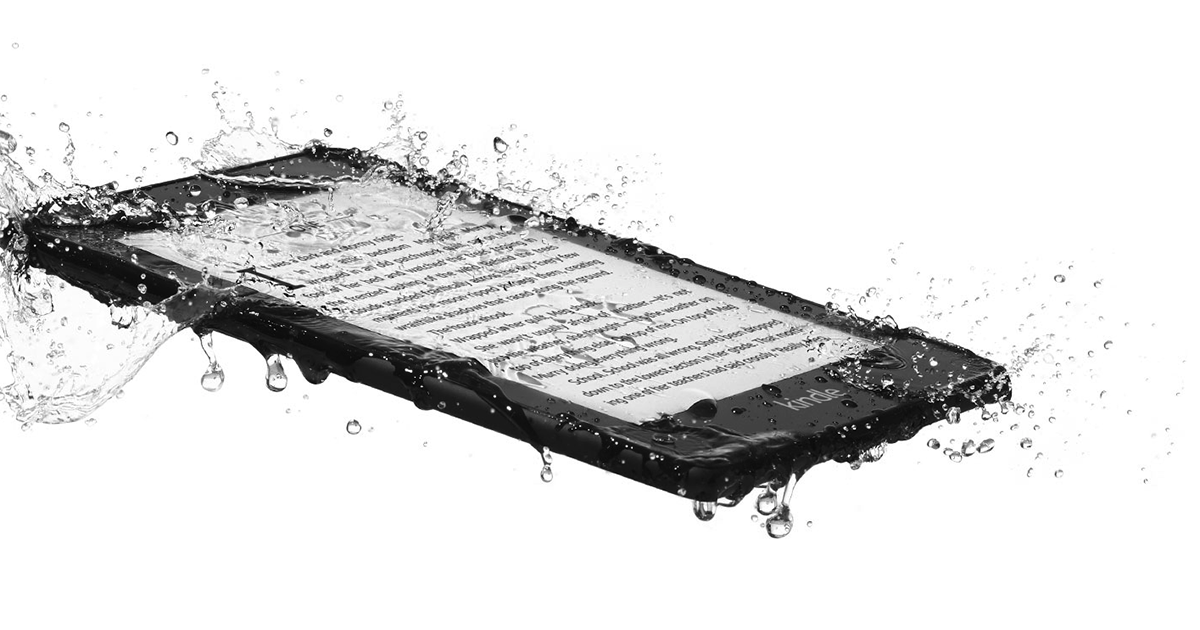 The Kindle Paperwhite 4 is now waterproof – same as the premium brand name Kindle Oasis but these readers cost two to three times more. Paperwhite 4 features IPX8, which theoretically guarantees "carefree" 60 minutes underwater at a depth of up to 2 meters. However, neither we nor the manufacturer himself doesn't recommend reading underwater for two reasons – it is impractical and it is theoretical water resistance only. The reality can be different.
Using Bluetooth technology, you can pair the reader with wireless headphones and listen to an audiobook, thanks to Audible's audiobook database, which Amazon has established and collaborated with its e-readers. Keep in mind, listening to audiobooks will shorten the battery life by a few weeks. Otherwise, the battery should last up to 6 weeks (normal reading). Recharging up to 100% takes about 3 hours.
The new Kindle Paperwhite 4 also has a better 6-inch display backlighted with improved LED than previous generations. It also captures the resolution of 300 pixels per inch and the entire construction has been slimmed to 0.3 inches (8 mm). Savings are evident in the weight – the previous generation Paperwhite 3 weights 205 g, now the Wi-Fi version 182 g and Wi-Fi + 3G version 191 g.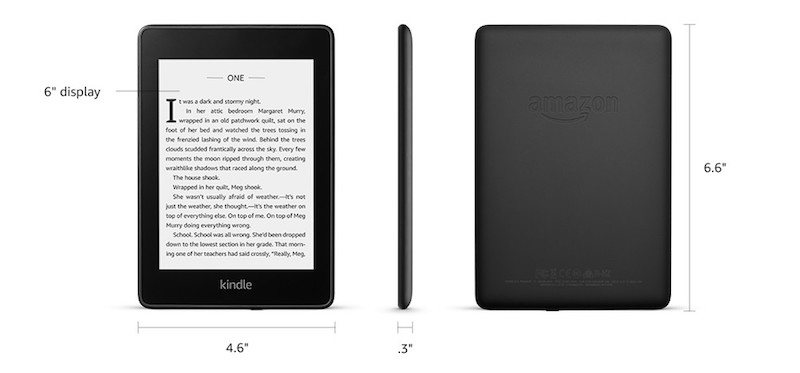 The Kindle Paperwhite reader is available in 2 capacities – 8GB for $130, and 32GB for $160. The 3G-enabled version then comes at $250, and Amazon also offers a time-limited offer of the Kindle Unlimited service that lets you choose from thousands of free books for 6 months. But beware, after this time, the service will automatically renew for $9.99 per month.
You can pre-order a new reader on Amazon already, but it will be sent by Amazon on November 7th. Remember, if Amazon does not deliver to your country, you can use our package forwarding service. Calculate the postage cost using our postage calculator in advance.