Věříme, že někteří z vás už se nemohli dočkat dnešního článku. Řeč bude totiž o whisky, nebo whiskey? Jaký výraz je správně? Pojďme si hned pro začátek vysvětlit rozdíl. Slovo "whisky" se používá zejména pro označení whisky pocházející ze Skotska, Kanady a Japonska. Kdežto whiskey mají více v oblibě producenti z Irska a USA.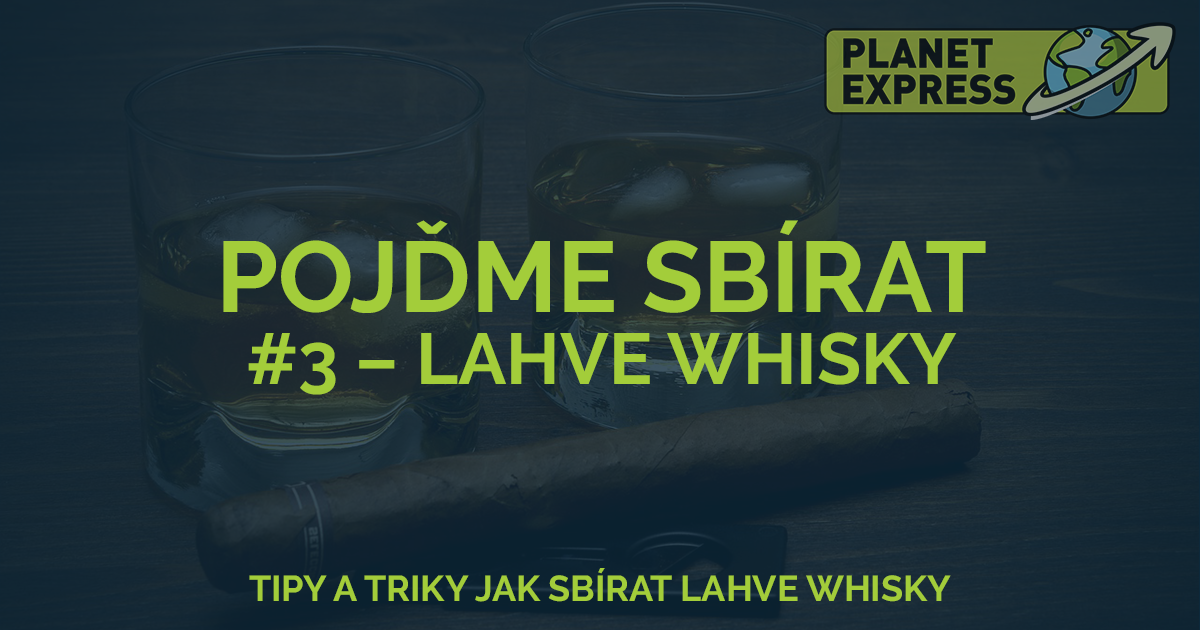 Whisky – Co to vlastně vůbec je a jaké jsou její druhy?
Nebudeme se pouštět do velkých detailů ohledně výroby (to by vydalo na samostatný článek), základem je vědět, že whisky je druh alkoholu vyráběný destilací. Whisky se běžně vyrábí z obilnin, jako je například ječmen, žito nebo kukuřice – proces zrání probíhá ve zpravidla dubových sudech.
Existují desítky druhů whisky (a jsme si jisti, že o mnohých z nich ani nevíme), ale mezi ty nejznámější dle země původu patří Irská, Skotská, Americká, Japonská a Kanadská. Dělit whisky však můžeme i dle toho z jakých obilovin a jak je vyráběna. Tak například skotskou whisky se dělí následovně*:
single malt – vyrábí se v dávkách z vody, sladového ječmene a kvasnic užitím měděných nádob
single grain – pro výrobu se využívá pšenice, kukuřice nebo ječmen, whisky vyrábí jedna destilérka
blended malt – produkt více než jedné destilérky, jedná se o kombinaci single malt whisky pro dosažení specifické chuti a charakteru
blended grain – vzniká smícháním minimálně 2 single grain whisky
blended – kombinace jedné nebo více single malt whisky se single grain whisky
Whisky a několik "NEJ"
Než se vůbec pustíte do sbírání whisky, možná vás namotivujeme pár "nej". Tipli byste si, kolik stojí nejdražší lahev whisky? Podle serveru MoneyInc se jmenuje Isabella's Islay. Pokud byste si ji chtěli koupit, museli byste z peněženky vytáhnout $6.2 milionu. To už je částka, za kterou si můžete užívat života bez toho, aniž byste vůbec chodili do práce. Avšak je potřeba zdůraznit, že cena je výrazně ovlivněna sklenicí. Ta je totiž pokryta 8500 diamanty, 300 rubíny a bílým zlatem.
Je tedy spravedlivější za nejdražší whisky považovat 6litrovou lahev Macallan M Decanter-Constantin. Ta byla v roce 2014 vydražena za $628.000.
Za nejstarší vyrobenou whisky je podle Guinessové knihy rekordů považována Glenavon Special Liqueur Whisky. Podle odhadů byla vyrobena mezi lety 1851 až 1858. Slovo "vyrobenou" je zde velice důležité, stáří whisky se totiž určuje podle doby zrání v sudech a ne podle roku výroby.
Kdo by nechtěl kolekci jako je na videu výše? Více informací o sbírce čítající více než 4000 lahví si můžete přečíst na webu Scotch Whisky Experince [Zdroj: https://www.scotchwhiskyexperience.co.uk/the-collection].
Začínáme se sbíráním whisky
Před tím, než se rozhodnete začít sbírat lahve whisky, je dobré se držet několika pravidel. Neříkáme, že následující pravidla jsou zákon, ale mohou vám pomoci předcházet problémům s financemi případně vaším partnerem/parnerkou.
Proč sbírat whisky?
Na tuto otázku si odpovězte opravdu upřímně – chcete sbíráním "zabít" volný čas, vydělat na případném prodeji whisky peníze, hledáte uznání, jste vášnivým milovníkem whisky, nebo máte úplně jiný důvod? Pokud si ujasníte svoje důvody a motivace předem (a ideálně si je někam zapíšete), budete snáze překonávat případné krize a stavy "Asi bych se na to měl/a vykašlat.". Ujasníte-li si také motivy, proč whisky chcete sbírat, můžete se snáze rozhodnout, zda budete sbírat whisky, které budou v pěkných lahvích, nebo se zaměříte spíše na vzácné a kvalitní druhy.
Stanovte si peněžní limit
Sbírání lahví whisky rozhodně nepatří mezi levné koníčky. Průměrná cena běžné whisky se pohybuje v řádech stokorun. Starší whisky pořídíte za několik tisíc a ty raritní až 100x dráž. Proto je dobré si hned na začátek stanovit například roční limit, který nepřesáhnete.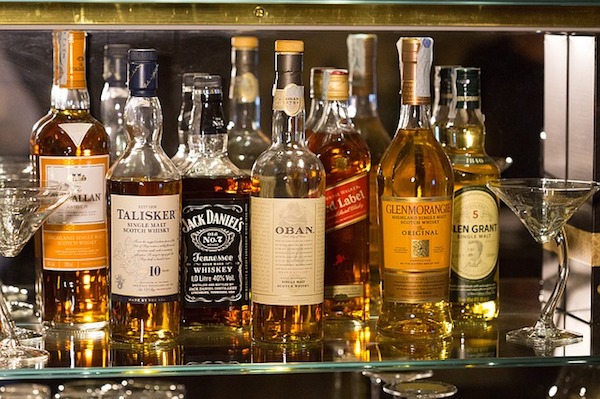 Studujte – a pečlivě
Vybrat tu správnou lahvi, která je vzácná a půjde posléze dobře zhodnotit, není jen tak. Proto je potřeba whisky studovat podobně, jako se studuje například marketing, vývoj trhu atp. Pro tyto účely doporučujeme využít web https://www.whisky.com/, sledování relevantních dotazů na Quora https://www.quora.com/ a navázání kontaktu s dalšími sběrači whisky. Můžete tak získat cenné rady a nasát letité zkušenosti, čímž se vyhnete školáckým chybám. Ano, i při sbírání whisky se dá udělat spousta chyb.
Provádějte si pravidelné reflexe
Tento bod je velice důležitý zejména z toho důvodu, že pokud si jednou za rok sednete a uděláte jakousi revizi své sbírky, můžete zjistit, jak se vám daří, kde máte mezery a zda třeba nepřekračujete svůj roční rozpočet. A kromě toho – připomenete si, jakou radost máte ze své sbírky (tedy za předpokladu, že vás sbírání baví), čímž v sobě probudíte pozitivní emoce a motivuje vás to do dalšího hledání exkluzivní whisky.
Kde pořídit americkou whiskey?
V USA existuje celá řada obchodů, kde si můžete whisky pořídit, záleží pouze na vašich preferencích. My jsme vybrali následující 3 obchody.
Tímto však netvrdíme, že byste se měli omezovat pouze na USA, např. ve Velké Británii, Skotsku i Irsku existuje neméně málo kvalitních obchodů. A kde jinde kupovat whisky, než v zemi jejího původu?
Dobrou otázkou je, kolik lahví byste si vlastně měli pořídit. Existuje několik názoru, ale ten uvedený na Whisky.com se nám líbil nejvíce. "Opravdový sběrač whisky si vždy koupí 3 lahve. Jednu, kterou si vychutná, druhou do své kolekce a třetí pro pozdější výměnu s ostatními."
Whisky z USA kamkoliv na světě
Budete-li chtít doručit láhev whisky od sběratele v USA, můžeme vám s tím pomoci. Vzhledem k tomu, že jsme držiteli licence na doručování alkoholu, můžete whisky (případně jiné druhy alkoholu) poslat přes nás. K těmto účelům využíváme dopravce DHL. Cena poštovného se pohybuje v řádu pár stovek. Jak jinak tedy oslnit vaše přátele, než lahví whisky přímo z USA?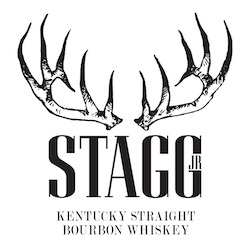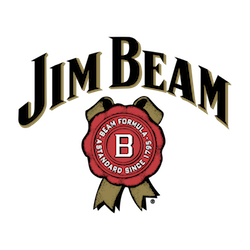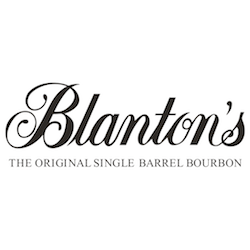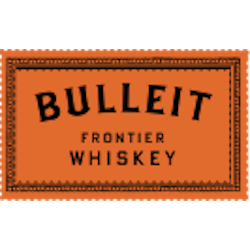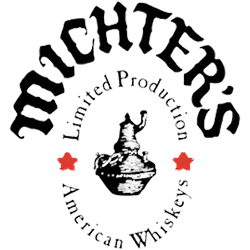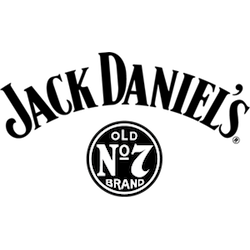 V následujícím článku série se poněkud odpoutáme od alkoholu. Pravděpodobně potěšíme milovníky aut a majitele amerických restaurací. Řeč bude totiž o originálních poznávacích značkách států USA.