Historie Lega
Než se pustíme do tématu Lego jako investice, považujeme za vhodné si o Legu a jeho historii něco povědět. Historie Lega se datuje již do roku 1932, kdy Ole Kirk Christiansen začal vyrábět dřevěné hračky ve své dílničce. Po dvou letech, tedy v roce 1934 byla společnost pojmenována Lego. Plastové hračky však začala firma vyrábět až v roce 1947, Jedny z prvních verzí stavebnice, tak jak ji známe dnes, spatřily světlo světa v roce 1949. O dva roky později tvořily plastové hračky přes polovinu výrobků společnosti, tenkrát ještě převládal názor, že plastové hračky nikdy nepřekonají ty klasické, dřevěné.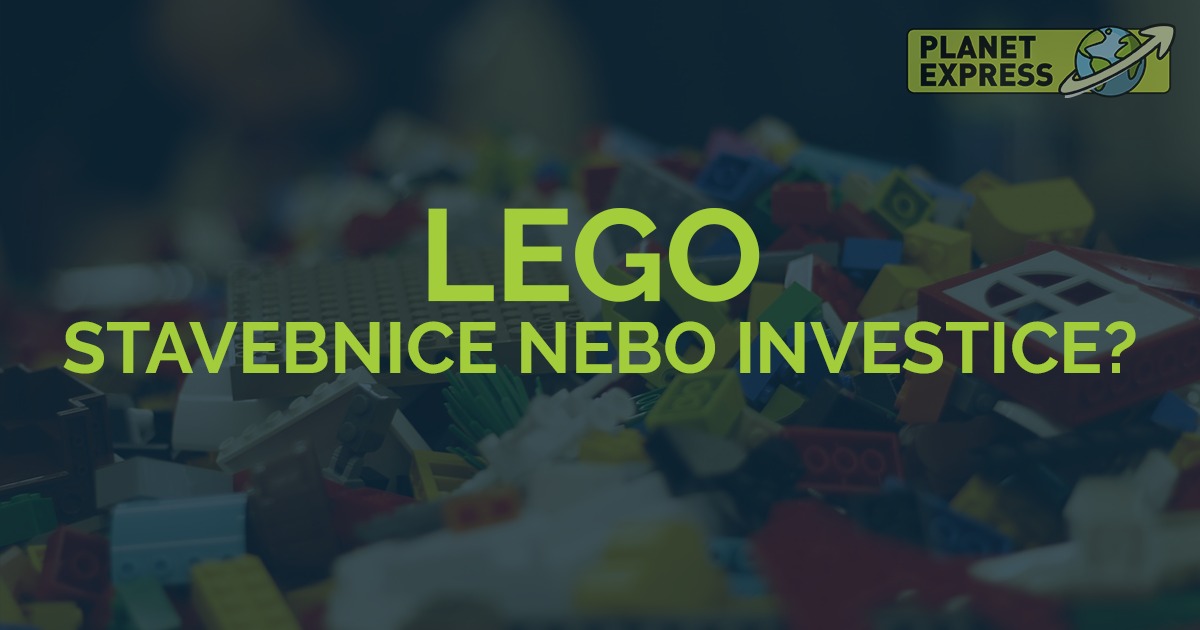 Syn zakladatele, Godtfred, viděl obrovský potenciál v systému kostiček, které se vzájemně "uzamknou". Problém byl však ve výrobě – schopnost držet pohromadě byla limitována a kostičky nebyly univerzální. Teprve až v roce 1958 byl vyvinut moderní design a přes 5 let trvalo najít materíál vhodný k výrobě (kostičky vyrobené v roce 1958 jsou kompatibilní s těmi dnešními). Tím se nakonec stal ABS. Ústup dřevěných hraček byl definitivně stvrzen požárem továrny v roce 1960. Začala tak nová éra plastových kostiček.
V roce 1966 existovalo "jen" 218 druhů kostiček (nepočítaje různé barvy). Jen pro představu, dnes jich je podle BrickLink více než 50 tisíc. Zde však hodně záleží na tom, jak je kostka definována. Například zda bereme v potaz různé nálepky, barvy atp.
V osmdesátých letech byla překročena první tisícovka zaměstnanců a v roce 1972 bylo první Lego prodáváno do ČR. O rok později bylo také představeno logo tak, jak ho známe dnes. Roku 1980 mělo Lego doma zhruba 70 % západoevropských domácností. Počet zaměstnanců Lega v roce 1985 dosahoval již okolo 5000.
Oficiální webové stránky www.lego.com byly spuštěny již v roce 1996 a o rok později bylo vydáno vůbec první CD s instrukcemi, jak postavit stavebnici. Tato stavebnice také jako první obsahovala programovatelnou čtečku čárových kódu. S Legem to však nebylo vždycky růžové, roku 1998 čelí Lego Group poprvé deficitu, do zisku se opět dostává až v roce 2001.
Ihned na počátku 21. století uzavřela firma partnerství s Warner Bros studiem. Dnes si z Lega můžete postavit například hrad Bradavice, Bradavický Expres nebo hřiště na famfrpál. Schválně, poznáte na obrázku níže, o jaké postavy z filmu o Harry Potterovi se jedná?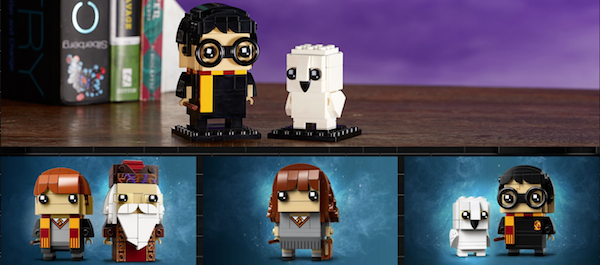 Pozorný čtenář si také jistě všiml, že roku 2008 oslavily Lego kostičky již 50 let své existence. O tři roky později spatřil světlo světa nejslavnější Legoland – navštívit jej můžete v USA, přesněji řečeno na Floridě.
Pamatujete si ještě na výše zmíněné partnerství s filmovými studii Warner Bros? Lego se dočkalo i svého vlastního filmu Lego příběh [2014]. Počet zaměstnanců v roce 2016 překonal 18 tisíc.
Lego dnes
Dost už bylo historie, pojďme se podívat na několik zajímavostí o Legu a také na to, jak do Lega investovat Kolik různých Lego kostiček existuje už víme. Tipnete si ale, kolik bylo vydáno setů a různých minifigurek? Odpověď najdete o pář řádků níže.
Lego a jeho zajímavosti
Ohaduje se, že je každoročně vyrobeno 19 miliard (!) kostiček, tzn. zhruba 36 tisíc každou minutu. Od roku 1958 se vyrobilo odhadem 400 miliard kostiček.
Podívejte se na největší loď postavenou z Lega, na její stavbu bylo použito více než 2,5 milionu kostiček:
Lego zatím vydalo přibližně 14 tisíc různých stavebnic (těch je ročně představeno průměrně 130) a téměř 11 tisíc různých figurek – tomu tedy říkáme slušná dávka.
Nejprodávanější Lego stavebnicí je Mindstorms Robotics Invention System. Prodáno bylo přes milion kusů.
Sériově vyráběné Lego obsahující nejvíce dílků (7541 ks) je Millennium Falcon [75192].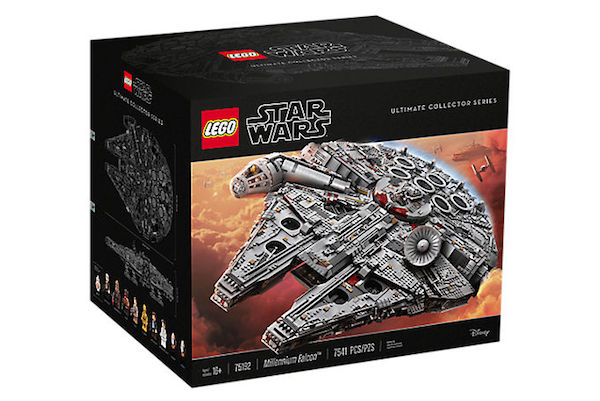 Nejhodnotnějším Legem je podle časopisu Business Insider kolekce Millennium Falcon. Hodnota stavebnice dosahuje okolo 4 tisíc amerických dolarů.Nejvíce Lega se prodává v Německu (Lego Technic a Lego City). Druhým nejsilnějším trhem jsou USA (Lego Bionicle a Lego Star Wars).
Naopak nejhůře prodávanou se stala série Lego Galidor.
Přemýšleli jste nad tím, proč se Lego jmenuje Lego? Jedná se o složeninu 2 dánských slov "Leg" a "Godt" v překladu do angličtiny "Play well", tedy "dobře hrát".
Pojízdné Bugatti Chiron postavené z Lega
Není tomu tak dávno, co Lego představilo pojízdné sportovní auto Bugatti Chiron postavené z více než milionu kostiček. Převážně byly použity kostičky Lego Technic. Celková hmotnost modelu činí 1,5 tuny, na vývoji a sestavení bylo spotřebováno 13 438 hodin práce a teoretický výkon přesahuje 5 koní.
Na tento neuvěřitelný výtvor se můžete podívat níže.
Pokud byste si rádi postavili Buggati Chiron, můžete si pořídit o něco menší, sériově vyráběnou stavebnici.
Lego jako investice
Zhruba kolem roku 2015 se o Legu začalo hodně mluvit jako o možné investici. Vzhledem k tomu, že jsou některé stavebnice spojeny např. s velkofilmy tipu Star Wars, Harry Potter nebo seriálem Simpsonovi, je po nich poměrně vysoká poptávka hlavně mezi sběrateli. Ti jsou ochotni zaplatit za nerozbalený set, který se již nevyrábí, i desítky tisíc korun.
Proč a jak začít investovat do Lega?
Někdo do Lega začne investovat s vidinou zbohatnutí, jiní naopak kvůli tomu, že se jedná o poměrně něvšední druh investování, na kterém se sice dá vydělat, ale pravděpodobně z vás zatím nebudou milionáři. Možná až za pár desítek let.
Pojďme si uvést pár příkladů z praxe, jak některé sety vzrostly na hodnotě:
Ultimate Collectors Series Millennium Falcon [75192]: Původní cena cca $499.99 (2007), dnes se cena pohybuje mezi $5,000 až $7,000.
Creator set Taj Mahal [10189]: Původní cena cca $299.99 (2008), dnes mezi $2,500 a $3,500.
Grand Carousel [10196]: Původní cena cca $249.99 (2009). dnes okolo $2,600.
Jak tedy začít? Doporučujeme nakoupit sety s motivy Star Wars. Popularita této filmové série velmi napomáhá popularitě také těchto setů. Dále je potřeba sledovat trh a zjišťovat, proč a jaké sety rostou na hodnotě. Pokud se vám podaří odhalit vzorec, budete jednou nohou blíže k úspěšnému zhodnocení. Než však začnete, dobře si rozmyslete, jestli chcete peníze vložit právě do Lega, a zda si takovou investici můžete dovolit.
Jak Lego vybrat?
Zakladatel největšího komunitního portálu o Legu Bricklink (o kterém bude ještě později řeč), Ed Maciorowski, uvedl v rozhovoru pro The Telegraph 7 tipů, jak Lego vybrat.
Kupte si pokud možno 2 sety – jeden, který si postavíte a druhý pro investici.
Limitované edice a sezónní sety jsou díky své omezenosti dobře zhodnocovány.
Většina úspěšných setů byla vydána až po roce 2000. Přechozí sety byly hodně obyčejné. (Pozn. autora – možná právě zde je příležitost, třeba se za pár let názory změní a nejcennější budou sety právě před rokem 2000.)
Ponechejte Lego zabalené (ideálně v suchém a temném prostředí) – bude tak mít vyšší hodnotu.
Skladujte krabice vertikálně (podobně jako knihy), krabice se tak neponičí.
Na velikosti nezáleží – na hodnotě mohou získat velké i malé sety.
Velmi ceněné jsou kromě setů také minifigurky.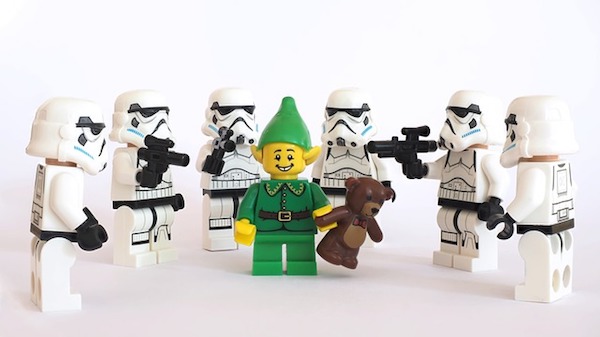 Ačkoliv jsme uvedli pár tipů, neexistuje žádný zaručený návod, jak vybrat to správné Lego. Proto je nutné brát investování do Lega spíše jako hobby než jako prostředek pro zbohatnutí a cestu k finanční nezávislosti.
Kde Lego koupit?
Lego je v současné době dostupné ve více než 140 zemích světa. S příchodem internetu se tato dostupnost ještě zvýší i o země, kam se dá Lego zaslat například z USA, nebo z kterýchkoliv jiných koutů planety. Kde tedy Lego koupit? My pro vás máme 4 doporučení:
Bricklink.com
Stránka Bricklink je pravděpodobně vůbec největší komunitní stránkou o Legu. Najdete zde databázi všech kostiček, setů, různé návody, průvodce, komunitní fórum, ale hlavně také burzu kostiček. Pokud se totiž chcete pustit do nějakého většího projektu a stavby, budete potřebovat např. konkrétní kostičku, která nemusí být v dostupná v potřebném množství. Můžete ji však pořídit z jiného státu či dokonce kontinentu.
Lego.com
Na oficiálních stránkách Lega můžete najít ty nejnovější sety s doprovodnou grafikou a prezentačními videi. Stavebnice jsou zde rozděleny většinou podle série (DUPLO, City, Star Wars…), případně podle zájmu (auta, stavby, zvířata, fantasy…).
eBay.com
Spousta sběratelů Lega hledá na eBay. Mnoho majitelů zde totiž draží a prodává stavebnice v různých stavech – od těch postavených po ty ještě zabalené v originálním balení. Dá se zde udělat také pěkný průzkum tržních cen konkrétních stavebnic, jelikož jak praví ekonomie – cena je údávána poptávkou a nabídkou.
Kamenné obchody
Jste-li zastánci spíše osobního nakupování, doporučujeme navštívit lokální hračkářství. Můžete si tak krabici osahat a udělat si lepší obrázek o hmotnosti a velikosti stavebnice. Také na vás dýchne kouzlo samotného setu.
Potřebujete doručit Lego z USA?
Dost možná se setkáte s potřebou přeposlat Lego kostičky od sběratele nebo obchodníka z USA do Evropy, Asie, Austrálie a dalších koutů světa. Můžeme vám s tím pomoci. Stačí si jen založit americkou adresu, vybrat metodu doručení a nechat si Lego poslat. Cenu za poštovné si můžete spočítat předem. Jsme rychlí, spolehliví a vycházíme vám vstříc.
Stojí to opravdu za to?
Záleží… Pokud si k Legu nevybudujete žádný vztah, dost pravděpodobně vás nebude investování do Lega vůbec bavit. Naopak, pokud máte rádi Lego a zjišťujete si o něm informace, bude pro vás snazší hledat sety, do kterých investovat a také navazovat kontakt s lidmi pohybujícími se v investování do Lega již delší dobu.
Závěrem pro vás máme ještě jeden tip a tím je platforma Youtube. Naleznete zde stovky, možná tisíce videí o Legu. Můžete tak čerpat inspiraci a letité zkušenosti ostatních nadšenců do Lega.
Co myslíte, stanou se z vás sběratelé, případně investoři do Lega? Dejte nám vědět do komentářů.