History Of Lego
Before we go into the Lego theme as an investment, we think it would be great to talk about Lego and its history. Lego's history dates back to 1932 when Ole Kirk Christiansen began making wooden toys in his workshop. After two years, in 1934, the company was named Lego. Plastic toys, however, began to produce the company in 1947. One of the first versions of the Lego kit, as we know it today, saw the light of the world in 1949. Two years later plastic toys formed over half of the company's products. The prevailing opinion was that plastic toys never overcome those classic, wooden.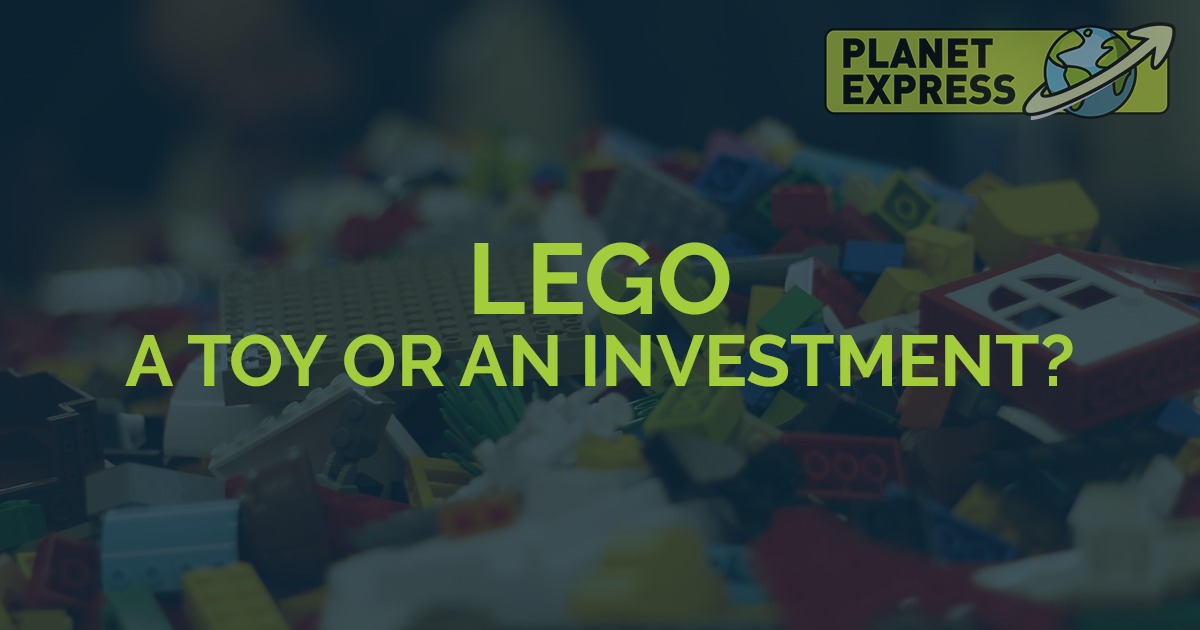 The founder's son, Godtfred, saw the tremendous potential in the system of dice that locked each other. The problem, however, was in production – the ability to hold together was limited and the parts were not universal. It was not until 1958 that a modern design was developed and it took over five years to find the right material for production (the parts made in 1958 are compatible with today's ones). This material is called ABS. The production of wooden toys was finally canceled by the fire of the factory in 1960. The new era of plastic cubes began.
In 1966 there were "only" 218 types of parts (not counting different colors). Just for the sake, today, according to BrickLink, there is more than 50,000. Here, however, much depends on how the cube is defined. For example, whether we count different stickers, colors, etc.
In the 1980s, the first thousand employees were crossed. A year later, the Lego logo was introduced as we know it today. In 1980, around 70% of West European households had Lego at home. The number of Lego employees in 1985 was about 5,000.
The official website www.lego.com was launched in 1996 and a year later, the first CD with instructions on building the kit was released. This kit also included a programmable barcode reader. With Lego, however, it was not always rosy, the Lego Group faced a deficit for the first time in 1998, and it did not return to profit until 2001.
The partnership with Warner Bros was closed immediately at the beginning of the 21st century. Today you can build from Lego, for example, Hogwarts Castle, Hogwarts Express, or Quidditch Playground. Do you recognize from the picture below, what characters from the Harry Potter movie are there?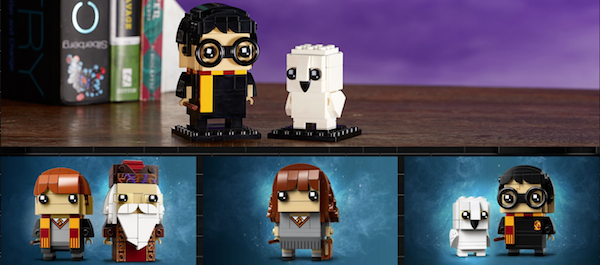 A noteworthy reader has also noticed that in 2008 Lego has been celebrating its 60th birthday. Three years later, the most famous Legoland ever saw the light of the year 2011 – you can visit it in the USA, more precisely in Florida.
Do you still remember the aforementioned partnership with the Warner Bros film studios? Lego also has its own The Lego Movie [2014]. The number of employees exceeded 18 thousand in 2016.
---
Lego Today
But enough of history, let's take a look at some of Lego's interesting facts and how to invest in Lego. How many different Lego cubes are there, we already know. But how many sets and different Minifigures exist? You will find the answers a few rows below.
Lego And Its Interesting Facts
It is estimated that 19 billion (!) bricks are produced every year, that is, about 36 thousand every minute. Since 1958 an estimated 400 billion bricks have been produced.
Take a look at the largest ship built from Lego, with more than 2.5 million cubes being used:
Lego has released about 14.000 different kits (about 130 each year) and almost 11.000 different pieces.
The best-selling Lego kit is the Mindstorms Robotics Invention System. More than a million pieces were sold.
The mass-produced Lego containing the most pieces (7541 pieces) is the Millennium Falcon [75192].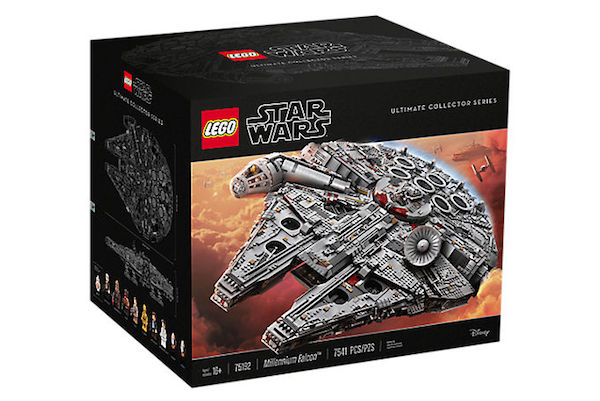 The most valuable Lego is, according to the Business Insider magazine, the Millennium Falcon. The value of the kit is about 4 thousand US dollars.Most Lego kits are sold in Germany (Lego Technic and Lego City). The second strongest market is the US (Lego Bionicle and Lego Star Wars).
On the other hand, the Lego Galidor series has become the worst selling line according to Gizmodo.
Have you wondered why Lego is called Lego? This is the composition of 2 Danish words "Leg" and "Godt" translated into English "Play well".
Fully Functional Bugatti Chiron From Lego
It's not so long since Lego introduced the Bugatti Chiron car built of more than a million parts. Lego Technic bricks were used. The total weight of the model is 1.5 tons. The development and the build of the car consumed 13.438 hours of work and theoretical performance is estimated around 5 horses.
You can look at this incredible car in the video below.
If you would like to build Buggati Chiron, you can buy a smaller, mass-produced kit.
---
Lego As An Investment
Around 2015, Lego has been considered as a possible investment. Since some kits are associated, for example, with Star Wars, Harry Potter or the Simpsons, is there a relatively high demand mainly among collectors. They are willing to pay for the unpacked set, which is no longer produced, even thousands of dollars.
Why And How To Start Investing In Lego?
Someone invests in Lego with the vision of wealth, others, because it is an interesting kind of investment. But investing in Lego won't probably make you a millionaire from you. Maybe in a dozen years?
Let's take a few examples of practice as some sets have grown on value:
Ultimate Collectors Series Millennium Falcon [75192]: The original price of $499.99 (2007), today ranges from $5.000 to $7.000.
Creator set Taj Mahal [10189]: The original price of about $299.99 (2008), today between $ 2.500 and $3.500.
Grand Carousel [10196]: The original price of about $249.99 (2009). today around $2.600.
So how to get started? We recommend buying Star Wars themes kits. The popularity of this film series greatly promotes the popularity of these sets as well. Next, you need to monitor the market and find out why and what sets are growing in value. If you can figure out the formula, you'll be one step closer to successful evaluation. But before you start, think well if you want to put money into Lego and whether you can afford such an investment.
---
How To Pick The Right Lego Set?
The founder of Lego Bricklink's largest community portal, Ed Maciorowski, shared for The Telegraph 7 tips about investing in Lego.
Always buy 2 sets – one to build and the other to invest.
Limited editions and seasonal sets can gain value due to their limitations.
Most successful sets were released after 2000. The previous ones were very common. (Author note – maybe there is an opportunity here, maybe in a few years the views will change and the most valuable one sets will be the ones produced before 2000.)
Leave Lego unopened (ideally in a dry and dark environment) – it will have a higher value.
Store the boxes vertically (similar to books), so the box does not ruin.
Size doesn't matter – both large and small sets can gain on value.
Lego Minifigures are extremely valued.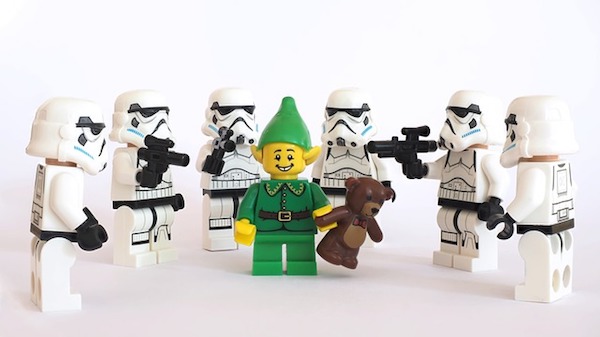 Although we have listed a few tips, there is no guaranteed guideline on how to choose the right Lego set. Therefore, investing in Lego is a hobby rather than a means of getting rich and a path to financial independence.
Where To Buy Lego?
Lego is currently available in more than 140 countries worldwide. With the advent of the Internet, this availability will increase even with countries where Lego can be sent, for example, from the US or from any other part of the planet. So where to buy Lego? We have 5 recommendations for you:
Bricklink.com
The Bricklink website is probably the largest community site about Lego. You will find a database of all parts, sets, various guides, community forums, but also a parts "stock exchange". If you want to go into some bigger projects and constructions, you'll need a specific cube, which may not be available in your country – so you have to buy it in another country or even continent.
Lego.com
On the official Lego website, you can find the latest sets with accompanying graphics and presentation videos. Kits are mostly divided by series (DUPLO, City, Star Wars …) or by interest (cars, buildings, animals, fantasy …).
eBay.com
Lots of Lego collectors are looking for eBay. Many of the Lego owners are here to buy and sell Lego sets in different conditions – from those already built to those still packed in their original packaging. It is also possible to do a nice survey of market prices of particular kits, as the market economy works – the price depends on supply and demand.
Retail
If you are supporters of more personal shopping, we recommend visiting the local toy shops. You can feel the box to get a better picture of the weight and size of the kit. The charm of the set itself is also breathtaking.
---
Do You Need To Deliver Lego From The US?
Perhaps you may need to sell Lego parts from a collector or merchant in the US to Europe, Asia, Australia and other parts of the world. We can help with that. Just set up an American address, pick a delivery method, and forward Lego to your country. You can calculate the postage price in advance. We are fast and reliable.
Start with our free plan or go premium to save even more by consolidating your packages into one.
Create New Account
Searching for the best rates
Shop in the USA or UK
and have packages forwarded to anywhere in the World
NO HIDDEN FEES in the shipping price. You only pay for the services you order.
Feel free to compare our shipping prices with competitors.

---
Is It Worth It?
Depends… If you don't build a relationship with Lego, you probably will not be interested in investing in Lego at all. On the other hand, if you like Lego and you study about it out, it will be easier for you to look for sets to invest in, and also to make contact with people who are investing in Lego as well.
Finally, we have one more tip for you and that is the Youtube platform. You can find hundreds, maybe thousands of Lego videos here. You can gain inspiration and long-time experience with other enthusiasts in Lego.
What do you think, will you become a Lego collector or investor? Let us know in the comments.