Sehnat kvalitní ručník není jenom tak. Obchody jsou zaplaveny nekvalitními kusy a o to hůře se potom shánějí ty kvalitní. Proto jsme pro vás našli tipy na 10 nejlepších ručínků ze amerických obchodů, jejichž ručníky si zamilujete.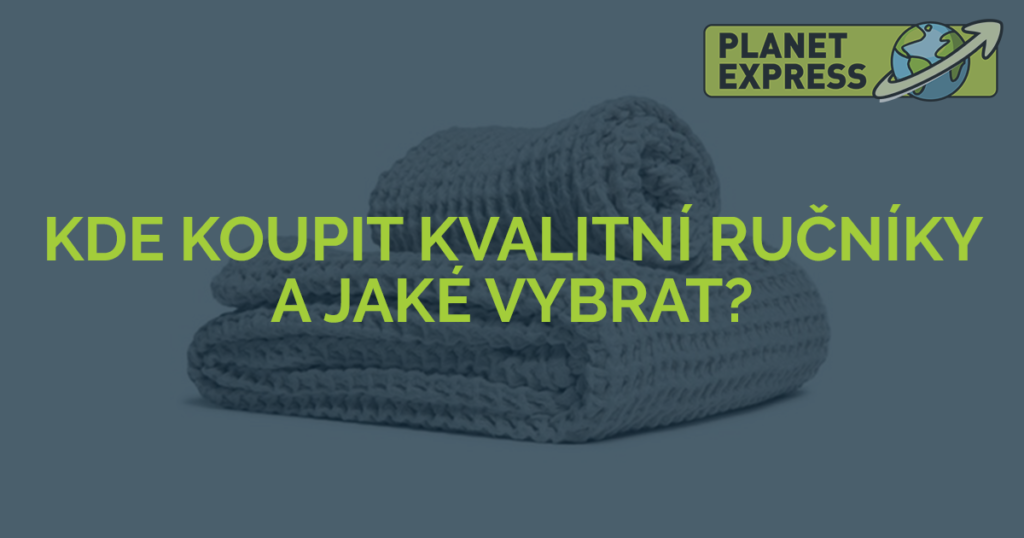 Na co se při výběru ručníku zaměřit?
Při koupi nového ručníku můžete zvažovat několik parametrů, většinou však převažuje cena, savost a rychlost schnutí. Mezi další vlastnosti zvažované různými zákazníky patří druh materiálu, původ, příjemnost na dotek, barva, vzor, atp.
Ujasněte si proto, které z vlastností jsou pro vás nejdůležitější. Usnadní vám to výběr a ušetří čas. Na trhu jsou totiž desetitisíce druhů ručníků (možná i více) a vybrat ten správný tak může zabrat spoustu času. Usnadnili jsme vám však práci a vybrali 10, podle nás nejlepších ručníků, které si můžete koupit. Zároveň jsme přidali důvody, proč dané ručníky stojí za nákup.
9 nejlepších ručníků podle Planet Express
Níže uvádíme 10 vybraných ručníků z různých cenových kategorií. Vyberou si jak nároční zákazníci, tak i ti, kteří mají hluboko do kapsy.
Hebké ručníky Brooklinen (set 2ks) [$69, Brooklinen.com]
Utřít se po horké sprše, kdy máte roztažené póry, do hebkého ručníku, je nejen příjemné, ale ochráníte také svoji pokožku. Proto doporučujeme zvážit "Super jemné" ručníky od Brooklinen.
PRO: Vysoce příjemné na dotek, kvalitní materiál
PROTI: Vyšší cena, horší savost
Extra velké ručníky (set 4ks) [$34, Amazon.com]
Patříte-li k postavám většího vzrůstu, jistě oceníte velký ručník, do kterého se budete moci zahalit. Extra velké ručníky (76×137 cm) od Cotton Craft dostupné v 10 barvách splní právě to.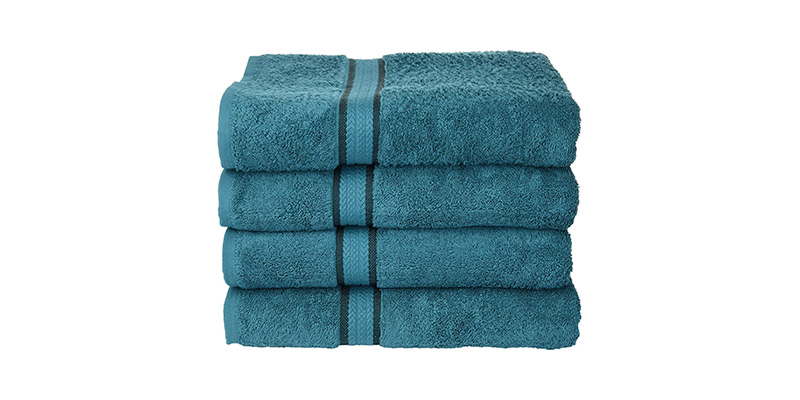 PRO: Nadstandartní rozměry, příjemný materiál, cena/ks
PROTI: Horší kvalita, ztráta barev po častém praní
Hydrocotton ručník Nordstrom [$29, Nordstrom.com]
Tyto hebké a savé ručníky patří k nejlépe hodnoceným ručníkům na Nordstrom.com. Oblíbily si je tisíce zákazníků a k objednávat je můžete v několika barvách.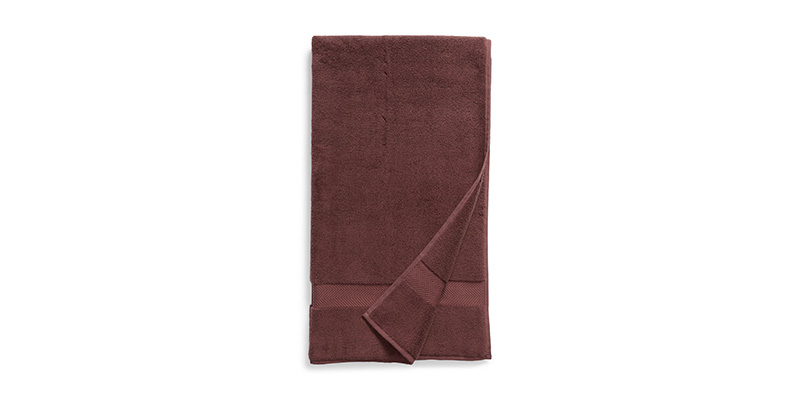 PRO: Nižší cena, příjemný materiál
PROTI: Neuvedeny
Barevné ručníky SWAN [$16.95, Amazon.com]
Pokud vás moc nebaví zemitější a bledé barvy, určitě vás zaujmou ručníky SWAN kombinující několik pestrých barev.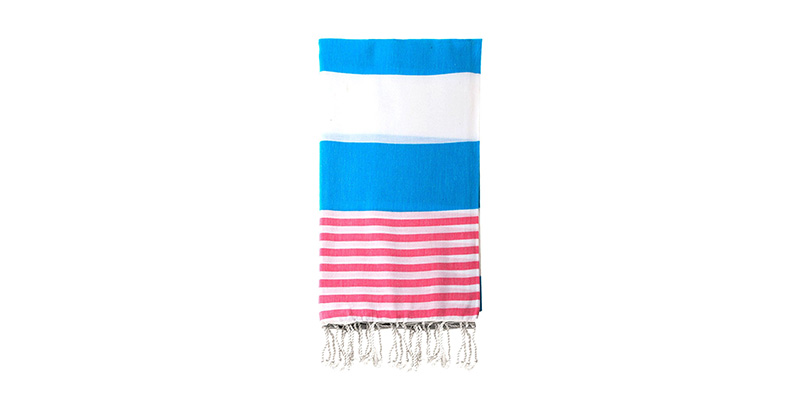 PRO: Spousta pestrých variant, dobrá savost, rychlé schnutí
PROTI: Tenké, tendence seprat se
Ručník z Egyptské bavlny (set 2ks) [$34, Walmart.com]
Máte-li rádi kvalitní materiál, doporučujeme sáhnout po ručnících z egyptské vlny (900 g/m2). Jsou dostupné v téměř 20 různých barevných provedeních, takže je můžete snadno sladit s designem vaší koupelny.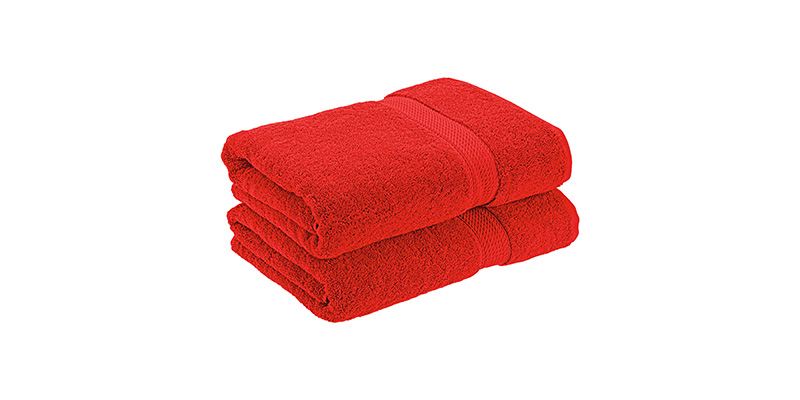 PRO: Kvalitní a příjemný materiál, vysoká gramáž
PROTI: Dlouhé schnutí
"Wafflový" ručník Parachute [$39, ParachuteHome.com]
Pokud vás nebaví běžné ručníky bez nápadu, mrkněte na wafflový ručník od Parachute. Wafflový vzor je unikátní a nevšedí. Ručník vám tak dodá pocit jedinečnosti.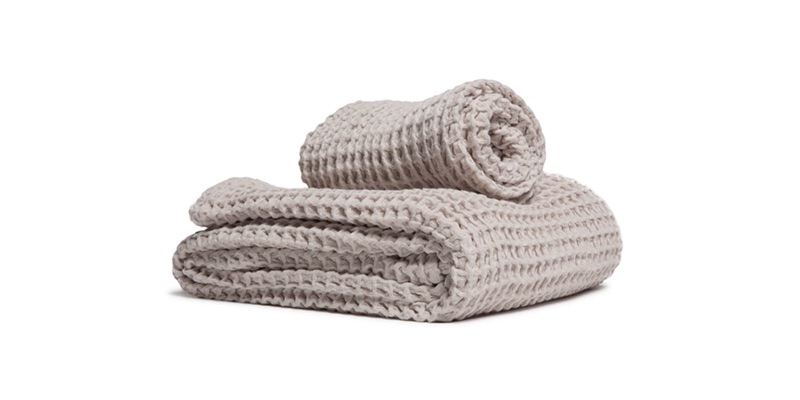 PRO: Rychlé schnutí, nezvyklý design
PROTI: Vyšší cena
Ručník pro minimalisty a cestovatele [od $9.95, BackCountry.com]
Cestovatelé, především "baťůžkáři" často ocení, pokud věci nezabreou moc místa a jsou lehké. Přesně pro ně jsme proto našli ručník Packtowl z mikrovlákna dostupný v různých velikostech a barvách.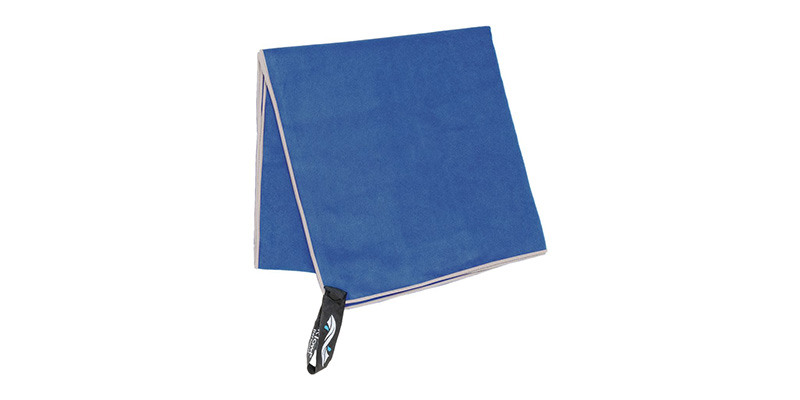 PRO: Vysoce skladné, nízká hmotnost
PROTI: Neuvedeny
Ručníky Fieldcrest [$12.99, Target.com]
Ručníky Fieldcrest jsou zákazníky hodnoceny jako výborná volba v poměru cena/kvalita.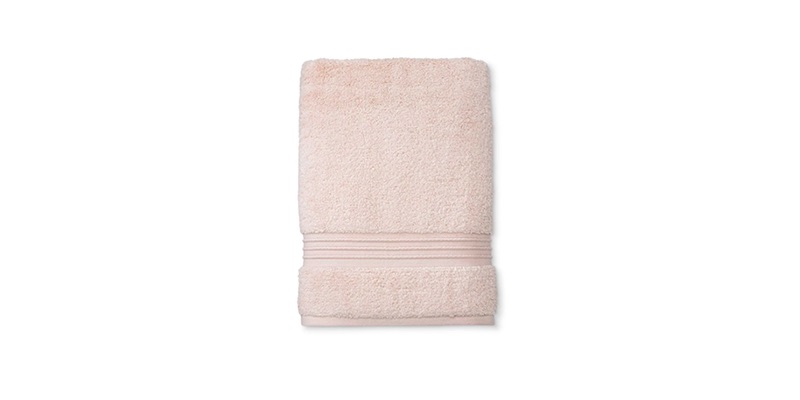 PRO: Výborný poměr cena/kvalita, dobrá savost
PROTI: Po mnoha vypráních ztrácí barvu
AmazonBasics (set 3ks) [$20.99, Amazon.com]
Set 3 ručníků AmazonBasics patří vůbec k nejprodávanějším na Amazonu. Jedná se o velice dobrou volbu z pohledu kvality/ceny.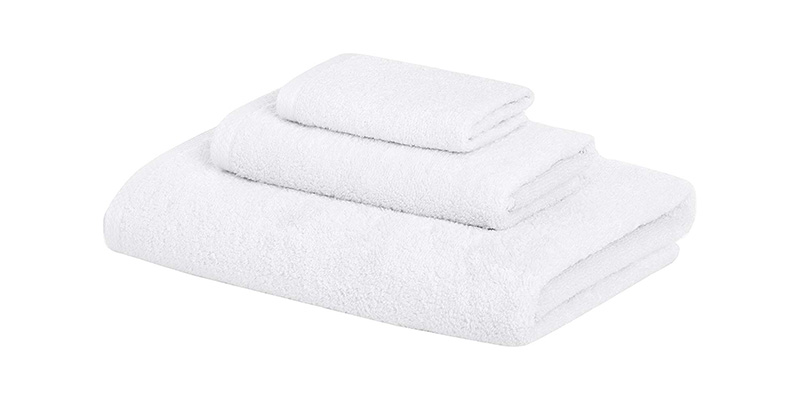 PRO: Nízká cena, vysoká savost, rychlé schnutí
PROTI: Podle některých zákazníků ručníky uvolňují vlákna