Getting a good quality towel is not an easy task. Shops are flooded with poor quality towels. Then it is really difficult to find quality ones. That's why we have tips for the top 9 towels from the US stores for you.
Table of Contents
What you Should Consider While Buying a New Towel
9 Best Bath Towels According to Planet Express

Soft Towels Brooklinen
Extra Large Towels
Hydrocotton Towel Nordstrom
Colorful Towels by SWAN
Egypt Cotton Towel
Waffle Towel by Parachute
Minimalist Towel
Fieldcrest Towels
AmazonBasics
What you Should Consider While Buying a New Towel
If you want to buy a new towel, you should consider a few things. For most people price, absorbency and quick-drying are important. You can also consider the material, origin, feeling from the material, color, pattern, etc.
Make sure what attributes are important for you. You will save some time while searching for the towel that suits your needs. There are dozens of thousands of different types of towels so it can take a lot of time to find the right one. But, we did the work for you! We selected the best 9 of them that are worth it!
9 Best Bath Towels According to Planet Express
We are sure that everyone chooses from our selection because it's very diverse. We selected some budget options and also luxury towels, as well as a few pieces from the middle class.
Soft Towels Brooklinen (2 pcs set) [$69, Brooklinen.com]
Wiping in a soft towel after a hot shower when your pores are stretched out, is not only pleasant but a soft towel also protects your skin. Therefore, we recommend considering "Super-Fine" towels from Brooklinen.
PROS: Very pleasant material
CONS: Higher price, not so absorbent
Extra Large Towels (4pcs set) [$34, Amazon.com]
If you are a bigger figure, you will appreciate a large towel in which you can cover yourself. Extra-large towels (76×137 cm) from Cotton Craft are available in 10 colors and will do the work.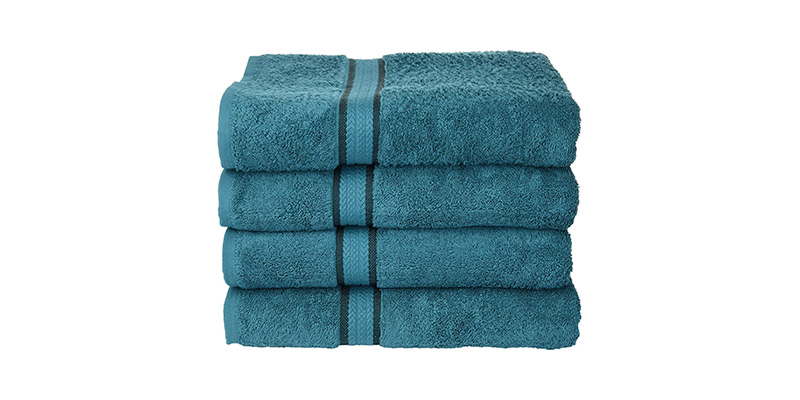 PROS: Large dimensions, comfortable material, the price per piece
CONS: Lower quality, may lose its color
Hydrocotton Towel Nordstrom [$29, Nordstrom.com]
These soft and absorbent towels are among the best-rated towels at Nordstrom.com. Thousands of customers have liked them and you can order them in several colors.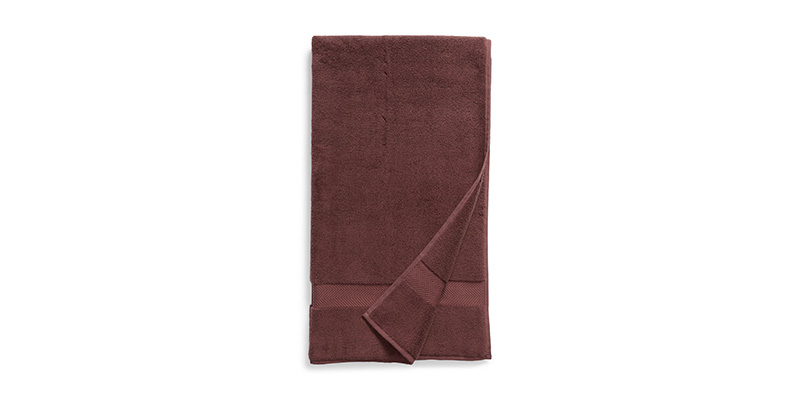 PROS: Lower price, good material, very absorbent
CONS: None
Colorful Towels by SWAN [$14, Amazon.com]
If you are tired of pastel and earthy colors, SWAN towels that combine several bright colors are the way to go.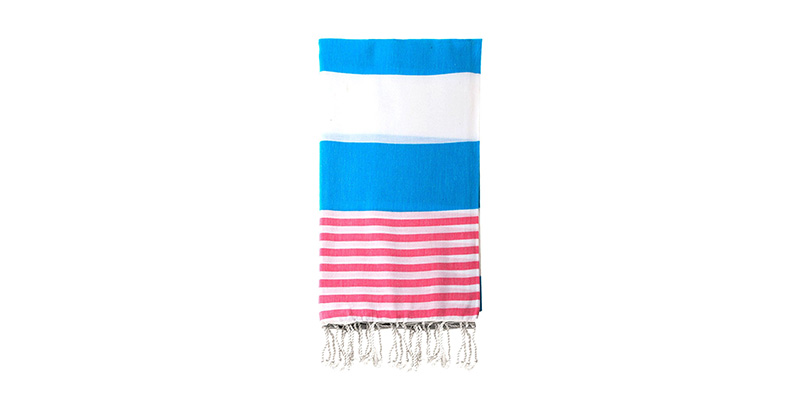 PROS: Lots of different colors, good absorbency, quick-drying
CONS: Too thin, may lose shape
Egypt Cotton Towel (2pcs set) [$33, Walmart.com]
If you like quality material, we recommend reaching for Egyptian wool towels (900g/m2). They are available in nearly 20 different colors so you can easily match them to your bathroom design.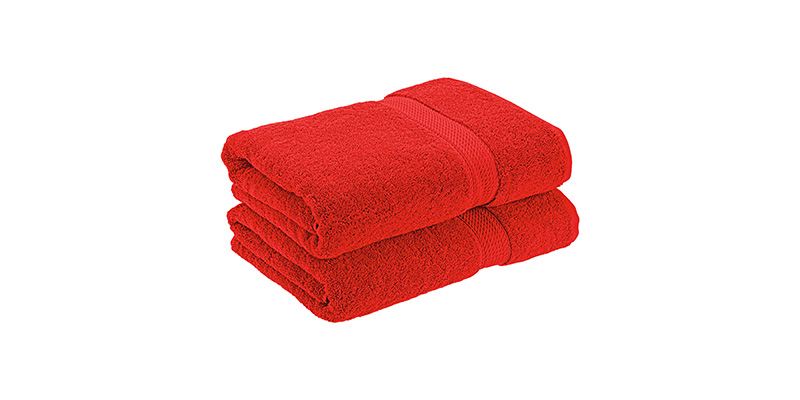 PROS: Quality and comfortable material, high weight per square meter
CONS: Long drying
READ: How to get Walmart international shipping.
Waffle Towel by Parachute [$25–$128, ParachuteHome.com]
If you are bored by the ordinary towels without any idea, make sure you grab this one. Its unique waffle pattern and luxurious feel is definitely something you appreciate.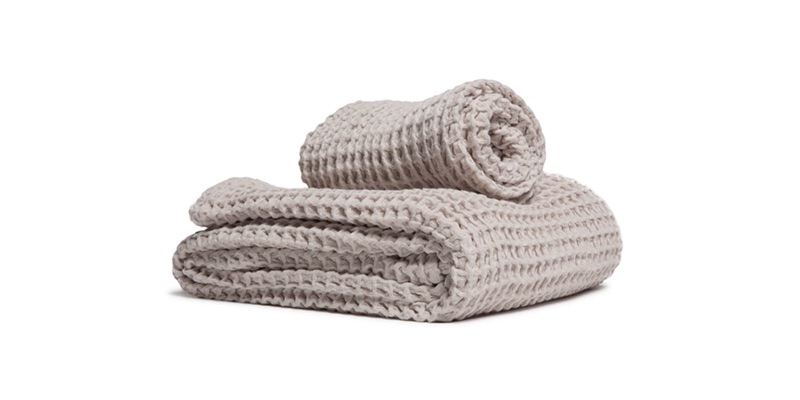 PROS: Fast drying, unusual design
CONS: Higher price
Minimalist Towel [from $23, Amazon.com]
Travelers, especially backpackers, often appreciate if things don't take up much space and are lightweight. That's why we found the Packtowl Microfiber Towel available in different sizes and colors.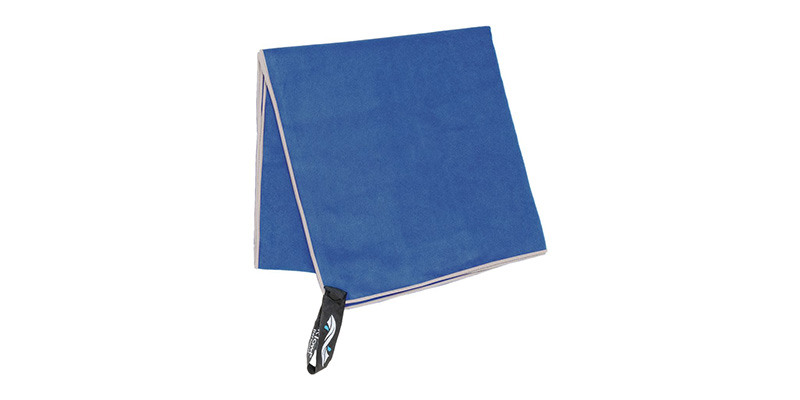 PROS: Highly portable, low weight
CONS: None
READ: How to get Amazon international shipping.
Fieldcrest Towels [$12.99, Target.com]
Towels in Fieldcrest are rated by Target's customers as an excellent choice in price/quality ratio.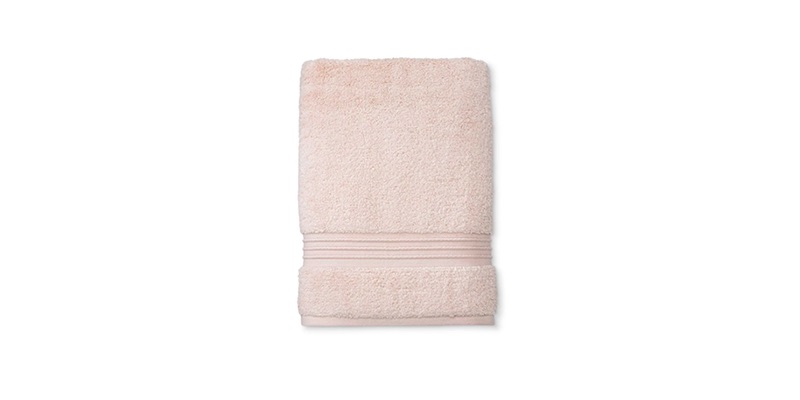 PROS: Excellent price/quality ratio, good absorbency
CONS: May lose colors
AmazonBasics (3pcs set) [$12.99, Amazon.com]
Great quality/price ratio again. Set of 3 towels AmazonBasics is one of the best selling on Amazon. This is a very good choice if you are on a tight budget.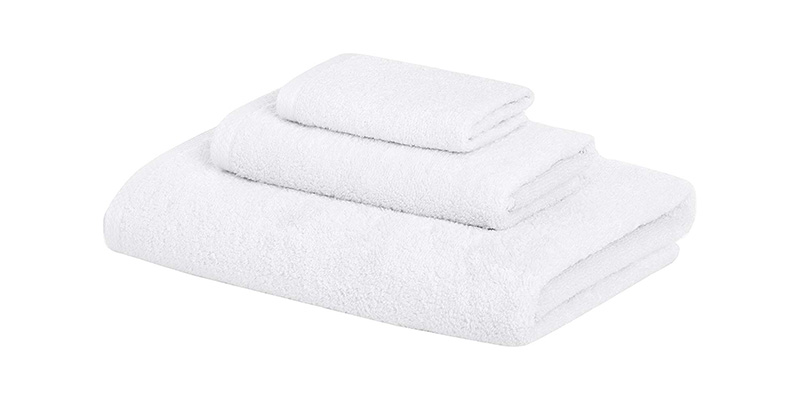 PROS: Low price, high absorbency, quick-drying
CONS: According to some customers, towels loosen fibers