Rok s rokem se opět sešel a stejně jako minulý rok, i dnes pro vás máme přehled novinek z Apple Keynote 2019, která proběhla ve Steve Jobs Theatre. Máme pro vás malou ochutnávku – Keynote nebyla pouze o iPhonech, ale byly představeny také nové Apple Watch, iPad nebo novinky z Apple TV+.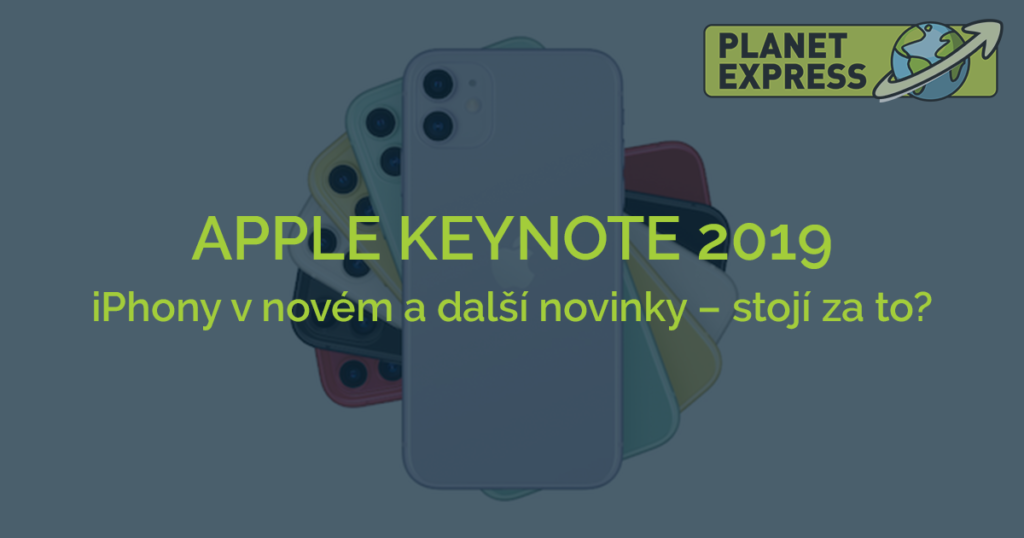 Již před oficiálním odhalením iPhonů došlo k mnoha únikům informací. Již dopředu jsme znali design (3 fotoaparáty na zadní straně, posunutí Apple loga), a částečně také označení iPhonů (iPhone 11, iPhone 11 Pro, iPhone 11 Pro Max). Většina z těchto úniků byla na prezentaci potvrzena. Níže uvádíme přehled toho nejdůležitějšího z Apple Keynote 2019.
Apple TV+ – Konečně víme, na co se budeme dívat
Dlouho jsme pořádně nevěděli, jaký obsah si pro nás Apple na své TV+ připravil. Nyní známe názvy prvních seriálů a na oficiálním webu si můžete pustit také první upoutávky. Služba Apple TV+ bude dostupná od 1. listopadu a bude stát $4.99/měsíc (139 Kč). Je důležité zmínit, že v této ceně je rodinné sdílení až pro 6 členů. Pokud si pořídíte nějaký nový produkt Apple, budete mít Apple TV+ na 1 rok zdarma.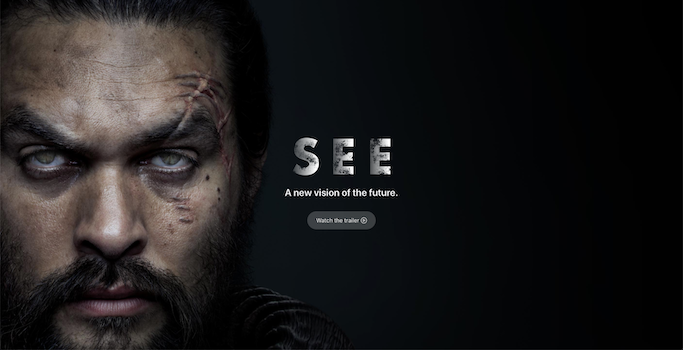 iPad 7. generace – Větší a "chytřejší"
Vylepšení se překvapivě dočkal také iPad 6 gen., resp. byla představena jeho 7. generace s 10.2palcovým retina displejem. S relativně novým iPadOS a nově podporou Apple Pencil a Smart Keyboard se jedná o užitečného pomocníka pro studenty, případně pro běžné uživatele, kteří si chtějí užít trochu multimediální zábavy.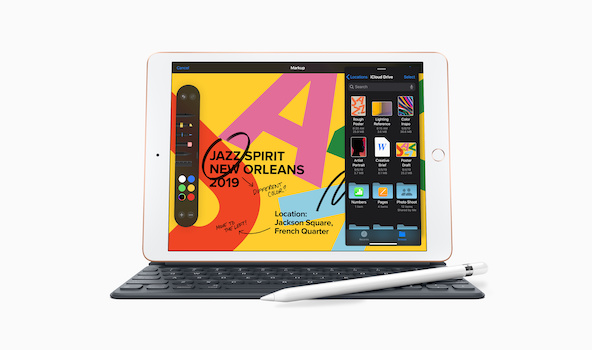 iPad 7 je dostupný ve vesmírně šedé, zlaté a stříbrné variantě s kapacitou 32 GB a 128 GB s Wi-Fi, a Wi-Fi + Cellular.
| | | |
| --- | --- | --- |
| | 32 GB | 128 GB |
| iPad Cellular | 9 900 Kč | 12 490 Kč |
| iPad Wi-Fi + Cellular | 13 490 Kč | 15 990 Kč |
---
Apple Watch 5 – Nečekané se stalo realitou
Prezentace Apple Watch (AW) odstartovala krátkým videem, kde byly prezentovány příběhy lidí, kterým AW zachránily život, případně zpříjemnily další činnosti jako sportování atp. AW jsou nejpopulárnějšími chytrými hodinkami na trhu, a tak není divu, že to Apple chtěl náležitě prodat.
Původně jsme čekali, že budou představeny pouze verze Apple Watch 4 z titania a keramiky s několika novými funkcemi. Avšak Apple představil zbrusu nový model – Apple Watch 5 (dostupný ve verzi z hliníku, titania i keramiky).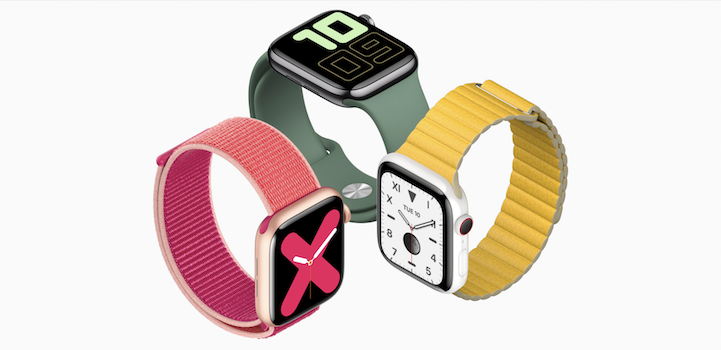 Jednou z hlavních novinek je možnost neustále zapnutého displeje, po které volali uživatelé z celého světa. I přes tuto novinku vydrží baterie až 18 hodin.
Cellular verze mají možnost zavolat na mezinárodní SOS číslo v případě tísně. Hodinky vás také upozorní na příliš hlasité prostředí. Tyto funkce nás jen utvrzují v zaměření Applu na zdraví a bezpečnost uživatele.
Apple Watch 5 s GPS budou dostupné za $399, verze cellular za $499 a Apple Watch 3 budou zlevněny na $199.
iPhone 11 | Pro | Pro Max v novém, kontroverzním designu
Od představení letošních iPhonů se toho moc nečekalo. Mnoho specifikací bylo již známých dopředu a žádné větší překvapení se nekonalo. Hodně diskutovaným byl především vzhled čoček. Ten někteří přirovnávají k "mutantovi", "mimozemštanům", a dokonce k "varným deskám".
iPhone 11 by se dal považovat za nástupce iPhone Xr. Pyšní se 6.1palcovým liquid retina displejem a za zásadní vylepšení považujeme 2 čočky (12MP Wide a 12MP Ultra Wide). Máme pocit, že u letošních modelů iPhonů byla kamera až na prvním místě (v době Instagramu a sociálních sítí to však dává smysl).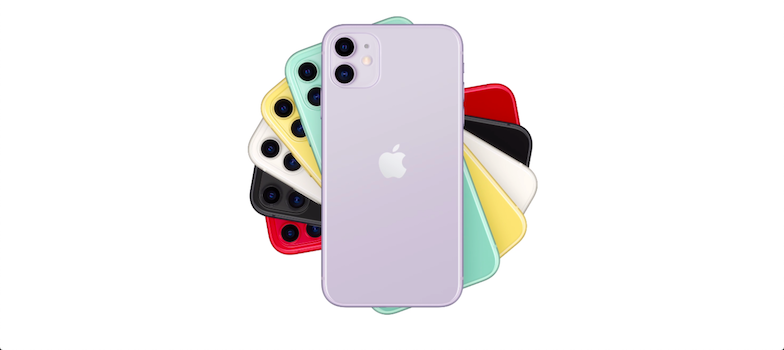 Nové iPhony jsou všechny vybaveny čipem A13 Bionic, který umožňuje lepší softwarové zpracování obrazu, díky čemuž by měl fotoaparát zachycovat úžasné fotografie. Už se těšíme na první testy. Údajně se jedná o nejrychlejší čip ve smartphonech vůbec.
Přední kamery nově zvládají natáčet ve 4K a dokonce i zpomalené záběry. Zdá se, že nastává éra "slowfies". iPhone 11 by měl mít také o hodinu delší výdrž baterie než iPhone Xr. iPhone 11 Pro (5,8palcový displej) dosáhne dokonce o 4 hodiny delší výdrž. 6,5palcový iPhone 11 Pro Max posunuje hranici o celých 5 hodin.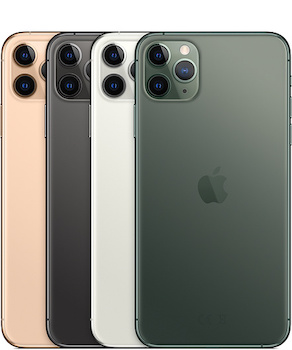 Příjemnými novinkami je rychlonabíječka uvnitř balení, podpora Dolby Atmos nebo funkce Spatial Audio vylepšující zvuk při sledování videa.
Letošní ceny také nejsou nikterak překvapující. Jejich přehled najdete v tabulce níže.
| | | | | |
| --- | --- | --- | --- | --- |
| | 64 GB | 128 GB | 256 GB | 512 GB |
| iPhone 11 | 20 990 Kč | 22 490 Kč | 25 590 Kč | – |
| iPhone 11 Pro | 29 990 Kč | – | 34 590 Kč | 40 790 Kč |
| iPhone 11 Pro Max | 32 990 Kč | – | 37 590 Kč | 43 790 Kč |
---
Máte v plánu si některou z novinek pořídit? Pokud ano, jakou? Dejte nám vědět na našem Facebooku.