Jablečné víno, více známé pod názvem "cider" (pozor, neplést s "radlery" – ochucenými pivy) roste na oblibě snad ve většině koutech světa. Vybrali jsme pro vás 10 výrobců těchto jablečných nápojů, které musíte vyzkoušet.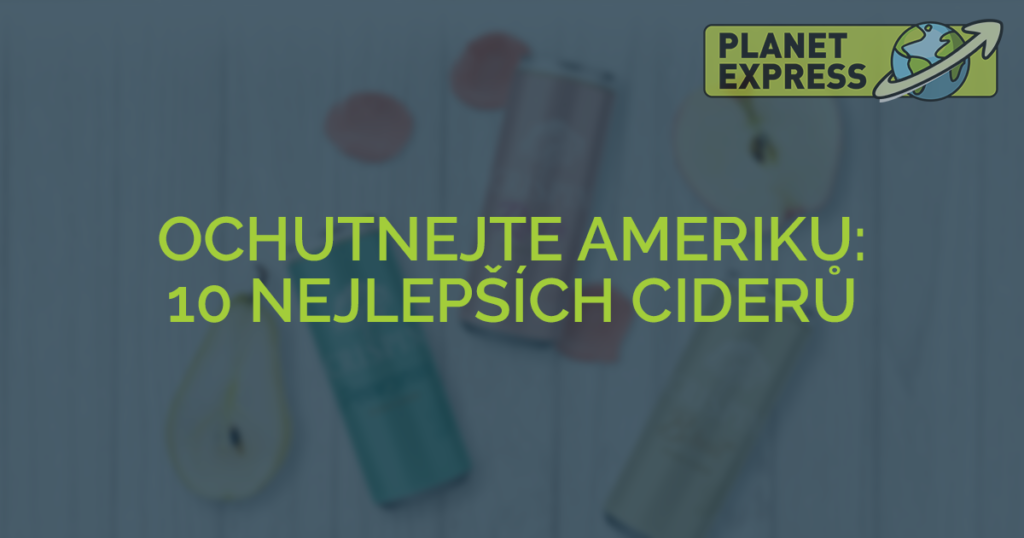 Nechceme se zde pouštět do hlubokých detailů o tom, jak přesně se cidery vyrábí, ale pro zajímavost uvádíme základní kroky:
Sklizeň jablek
Lisování
Fermentace
Řízené stárnutí
Stáčení a balení
Tento postup se může lišit jak mezi samotnými výrobci, tak mezi zeměmi, odkud cider pochází.
---
Už se však určitě nemůžete dočkat přehledu těch nejlepších ciderů z celých Spojených států, že ano? Tak pojďme na to!
2 Towns Ciderhouse
2 Towns Ciderhouse vyrábí od v Oregonu od roku 2010 hned několik druhů ciderů. Nezůstali zde pouze u jablečného cideru zvaného Brightcider (6.0%), ale vyzkoušeli také další druhy ovoce. Nabízejí totiž např.:
Malinový Easy Squeezy (5.0%)
Borůvkový Made Marion (6.0%)
Zázvorový Ginja Ninja (6.0%)
Broskvový Sun's Out Saison (5.6%)
Citrusový Camp Clementine (5.5%)
a mnohé další…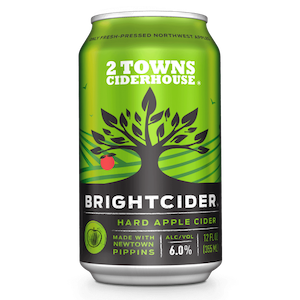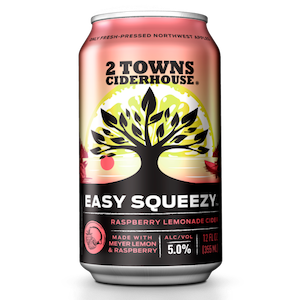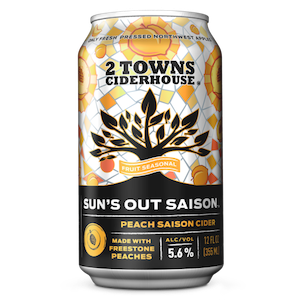 2 Towns Ciderhouse do svých ciderů nepřidává koncentráty, rafinovaný cukr, umělá sladidla ani konzervanty. Pokud vám tyto látky nedělají dobře, 2 Towns můžeme doporučit.
Kde koupit: 2townsciderhouse.com, Drizly.com
Ace Cider
Rodinný výrobce ciderů Ace Cider z Kalifornie také nezahálel s inovacemi (ještě aby ano, vždyť jsou na trhu již od roku 1993). V jejich nabídce najdete více než 10 příchutí. Z těch méně běžných bychom rádi vypíchli dýňovou, medovou či například hruškovou.



Kde koupit: drizly.com
Angry Orchard
Ačkoliv slovo Angry znamená v překladu "rozzlobený" a může tak vzbuzovat mylný dojem, Angry Orchard spojuje zážitek s prvotřídním produktem. Pokud budete mít to štěstí, rozhodně vyzkoušejte jejich exkurze od stolu až do sadů, kde pěstují jablka pro své cidery.



Mimochodem, majitelé iOS zařízení si mohou stáhnout také aplikaci, která využívá rozšířenou realitu. Díky ní se např. dozvíte, s jakými jídly cidery párovat.
Kde koupit: drizly.com
Bantam Cider
Bantam cidery zaujmou na první pohled originálními plechovkami. Mimochodem, sbíráte plechovky? Pokud ano, přečtěte si náš článek o jejich sbírání.
U ciderů je však důležitější chuť než vzhled plechovky. Ta je dle pijáků vyladěná do poslední kapky. Během roku jsou u Bantam Cider k dostání základní 4 příchutě, a v průběhu roku lze objednat také limitované edice (např. s příchutí sušeného chilli, máty, chmele atp.).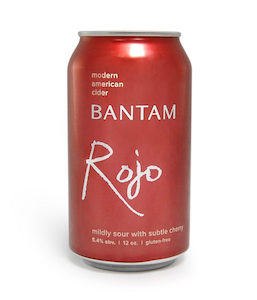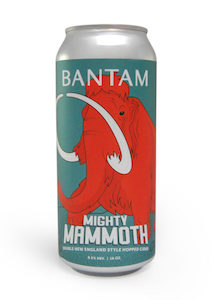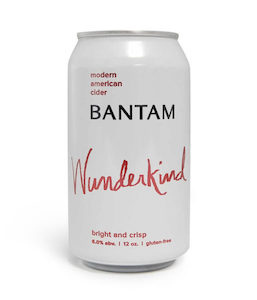 Na webu výrobce dokonce najdete také informace, s jakými pokrmy je vhodné jejich cidery párovat.
Kde koupit: bantamcider.com, drizly.com
---
Pokud vámi zvolený cider, případně obchod nedoručuje z USA do ČR, vyzkoušejte naši službu přeposílání balíků. Poskytneme vám americkou adresu a přepošleme alkohol až k vám domů.
---
Bold Rock
Bold Rock cider patří k pravidelně oceňovaným ciderům v USA (firma získala přes 100 ocenění). V nabídce najdete přes 10 příchutí – jak stálé, jablečné příchutě, tak i sezónní (cidery s příchutí citrusů, broskví, zázvoru atp.). Kromě ciderů vyrábí Bold Rock také alkoholické minerálky vhodné k osvěžení během léta.



Kde koupit: drizly.com
Crispin Cider
Cidery značky Crispin potěší všechny minimalisty, tedy alespoň ty, kteří ocení čistý a jednoduchý design plechovek. Na webu výrobce najdete poměrně přesný popis chuti, takže pokud máte bujnou fantazii, je dosti možné, že si budete schopni chuť představit. A to ještě před tím, že tyto cidery ochutnáte.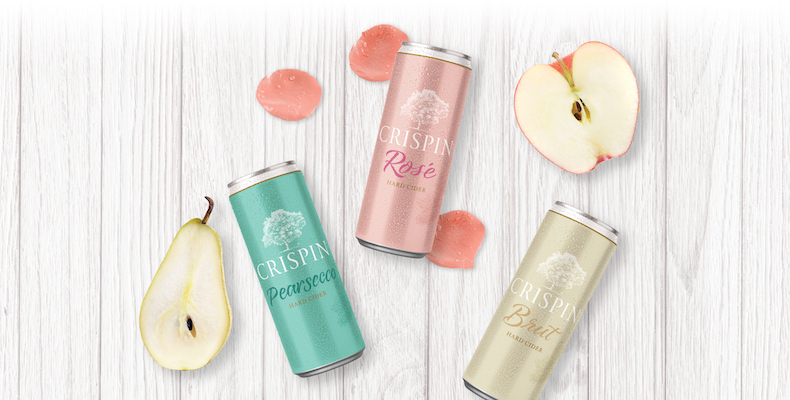 Kde koupit: drizly.com
Downeast Cider
Společnost Downeast Cider byla založena dvěma čerstvými absolventy. Ti se údajně chtěli vyhnout "reálné" práci a chtěli produkovat cider, který bude chutnat jako čerstvá ovocná šťáva. Pokud budete v USA, konkrétně v Bostonu, můžete navštívit také jejich "cider house", kde lze ochutnat jejich cidery.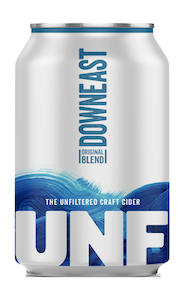 Kde koupit: downeastcider.com, drizly.com
Element Shrub
Jediným nealkoholickým jablečným ciderem v našem seznamu je Element Shrub. Na stránkách elementshrub.com najdete spoustu receptů na drinky, které si zvládnete připravit i doma. Mimochodem, cidery Element Shrub jsou vhodné i pro děti, a vyhrály také ocenění "Good Food Awards 2018".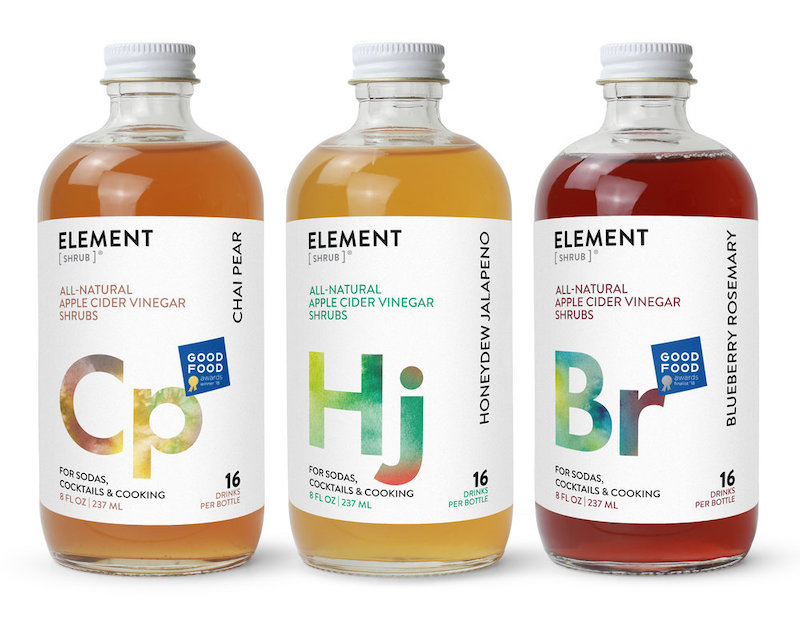 Kde koupit: elementshrub.com
Martinelli's
Cidery s jednou s nejdelších tradic v USA jsou bez pochyby Martinelli's. Firma byla založena již v roce 1868, kdy byla vylisována také první várka ciderů. Kromě ciderů však Martinelli's vyrábí také spoustu dalších jablečných nápojů a šťáv. O kvalitě zde ani není třeba hovořit, ta je již předem zaručena.
Kde koupit: martinellis.com, drizly.com
Woodchuck
Cidery Woodchuck z Vermontu, USA, jsou poslední v našem výčtu. Při výrobě nejsou do jejich ciderů přidávány žádné konzervanty ani barviva. Samozřejmostí je spousta příchutí (jablečná, dýňová, broskvová, citrusová atp.). Při vaší návštěvě USA si můžete udělat také výlet do jejich "cider house", kde se dozvíte více o historii firmy, technologických postupech atp.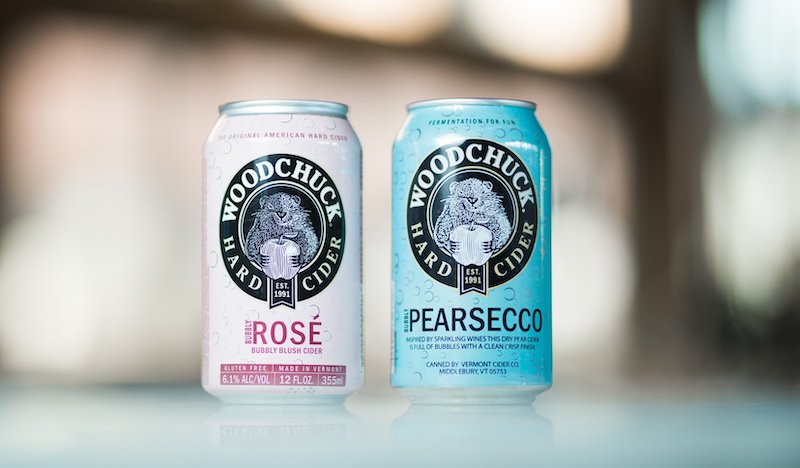 Kde koupit: drizly.com
---
Tak co, udělali jsme vám chuť na cider?