Stylovými a hlavně kvalitními pánskými opasky uzavřeme naši mini sérii o 3 věcech, které narovnají chlapa. V první části jsme vám vybrali několik výrobců a modelů hodinek do $100. Dále jsme pokračovali pánskou společenskou obuví a v tomto článku vám poradíme, kde a hlavně jak vybrat kvalitní kožený opasek.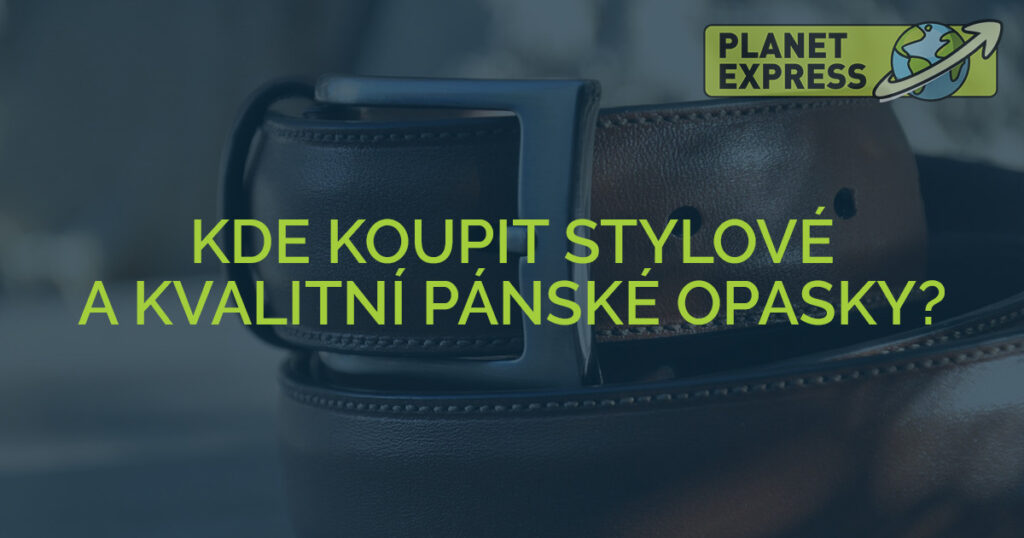 Jak vybrat kvalitní kožený opasek?
Máte-li jasnou představu o tom, jak si opasek vybrat, přejděte rovnou k našim tipům níže.
Vybrat kvalitní kožený opasek, který bude vyroben z kůže, je obzvláště na internetu, kde si nemůžete zboží vzít do ruky, oříšek. I my už jsme se bohužel párkrát nechali napálit kvalitně zpracovanými produktovými fotografiemi, nebo koupenými recenzemi. Nechceme, abyste opakovali naše chyby, proto bychom s vámi rádi sdíleli následující doporučení.
Materiál – je jedním z nejzásadnějších aspektů, které byste měli u pásku zvážit. Pro pravé gentlemany je pravděpodobně jedinou volbou opasek kožený. Kvalitní kožený opasek má hned několik výhod – déle vydrží, krásně voní a hlavně, skvěle vypadá. Na trhu se však můžete setkat i s pásky vyrobené z koženky. Těm se raději vyhněte obloukem. Ve většině případů totiž nevydrží ani rok a vy tak vyhodíte peníze. Následující pořekadlo zde proto platí dvojnásob:
Nejsem tak bohatý, abych si mohl kupovat levné věci.
Délka – společenský opasek by měl mít 5 dírek. Délku pásku byste měli zvolit takovou, abyste při zapnutí opasku využili prostřední dírku. Pamatujte, že vždy je lepší objednat raději delší opasek a následně jej doma zkrátit, než vracet příliš krátký opasek.
Barva opasku – mějte na paměti, že barva opasku v reálu nemusí nutně odpovídat barvě na fotografii. Obzvláště opasky vyrobené z pravé kůže mohou měnit barvu vzhledem k povaze tohoto materiálu.
Design spony – ujasněte si, zda chcete sponu klasickou, otevřenou (obrázek vlevo), nebo modernější, zavřenou (na obrázku vpravo). U oboustranných opasků se můžete setkat se sponou otočnou.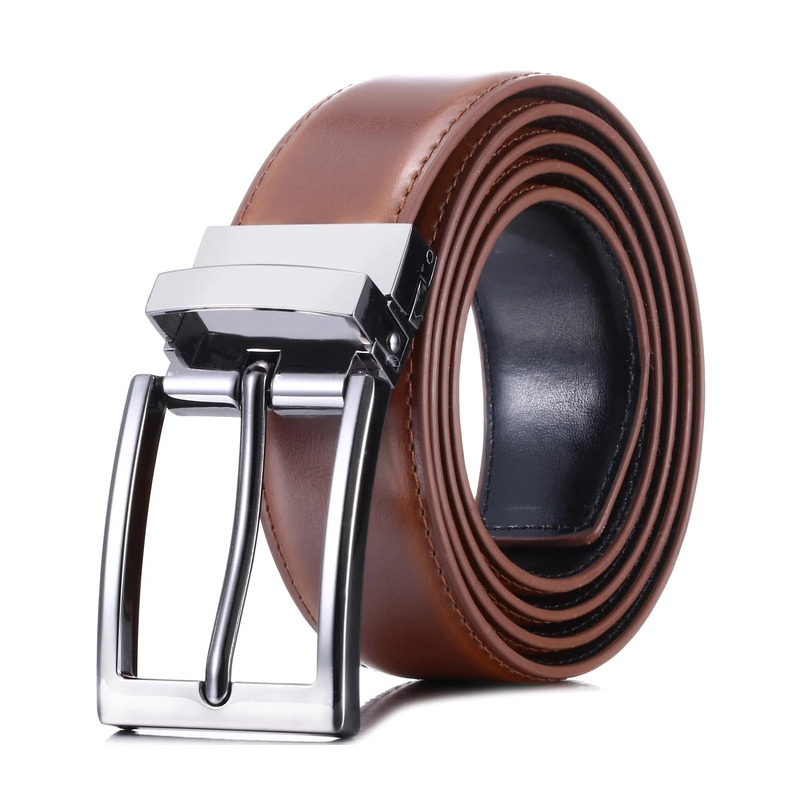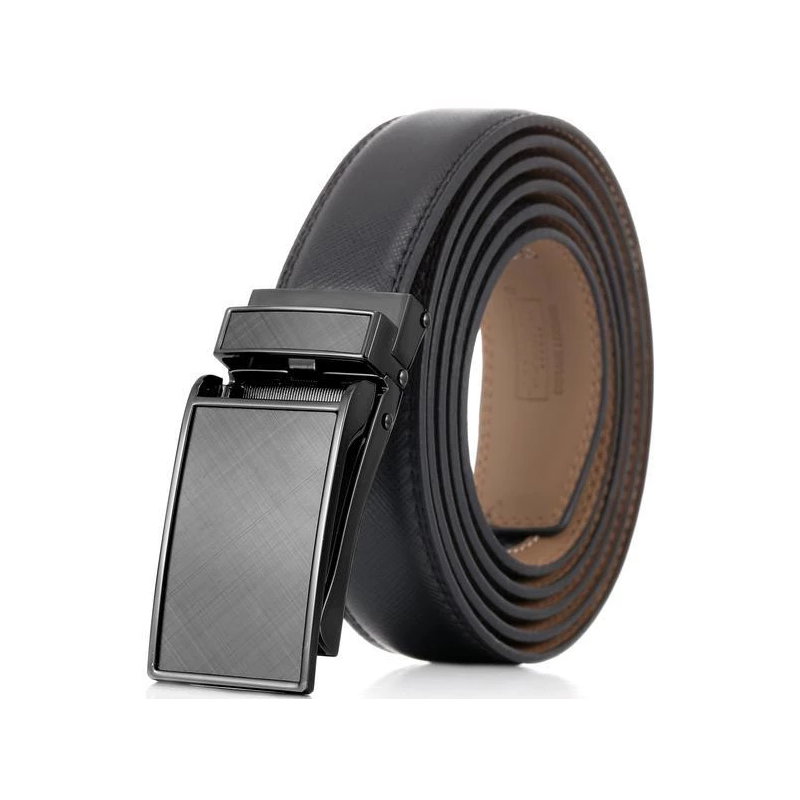 Šíře – během výběru šíře opasku byste měli zvážit zejména šíři poutek a vaši postavu. Pro hubenější pány doporučujeme spíše užší opasek v šíři okolo 3 cm. Silnější pánové mohou sáhnout i po šířích okolo 4 cm. Tento tip však neberte jako dogma, spíše jako osobní doporučení. I hubeným pánům může slušet široký opasek.
Obšití – u některých výrobců si můžete vybrat druh i barvu obšití. Obecně platí, že formálnější opasky bývají prošité, zatímco méně formální nikoliv.
Už víme, jak si opasek vybrat. Ale, kde jej koupit? Níže uvádíme přehled amerických výrobců a obchodů, kde si můžete objednat kvalitní opasky jak pro business casual, tak i pro váš formální outfit.
Značku Allen Edmonds si možná pamatujete již z článku o společenské obuvi. Kombinací bot a opasku od Allen Edmonds rozhodně nešlápnete vedle.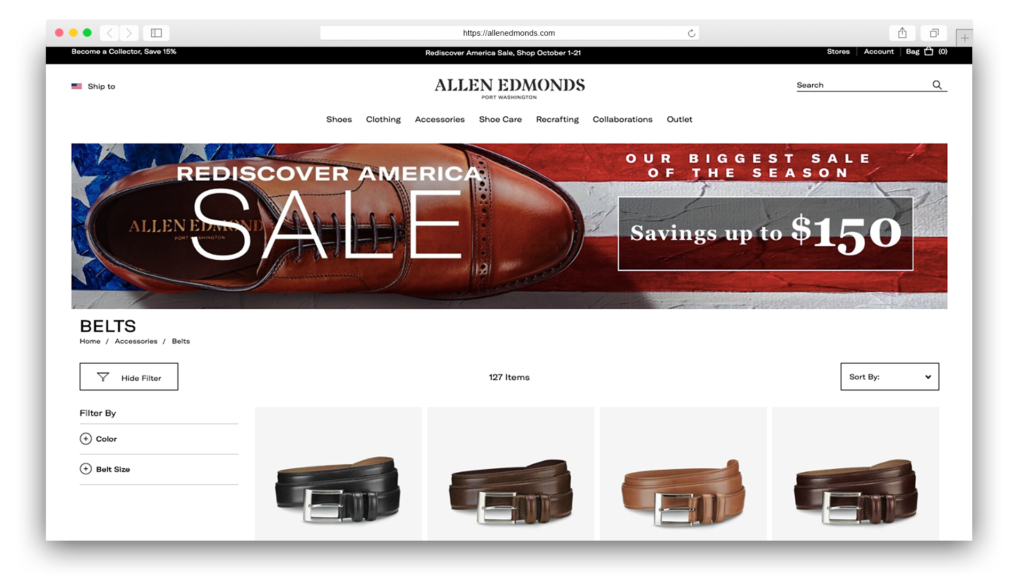 Na belts.com najdete stovky druhů opasků. Od těch volnočasových, přes kovbojské, až po opasků k obleku a formálním příležitostem. Navíc, ceny opasků zde začínají na zhruba 300 Kč ($13).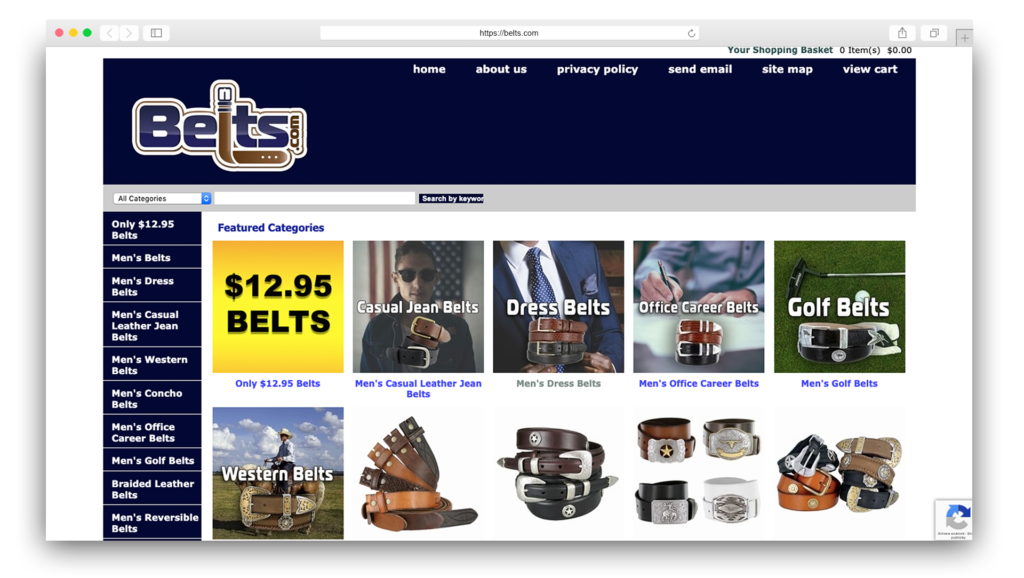 Buffalo Head nabízí ručně vyráběné opasky z kvalitní hověziny. Na webu najdete jak formálnější, tak i méně formální typy. Za zajímavý považujeme příběh zakladatele, který firmu Buffalo Head založil z frustrace, kdy mu po pár měsících praskla "kožená" peněženka.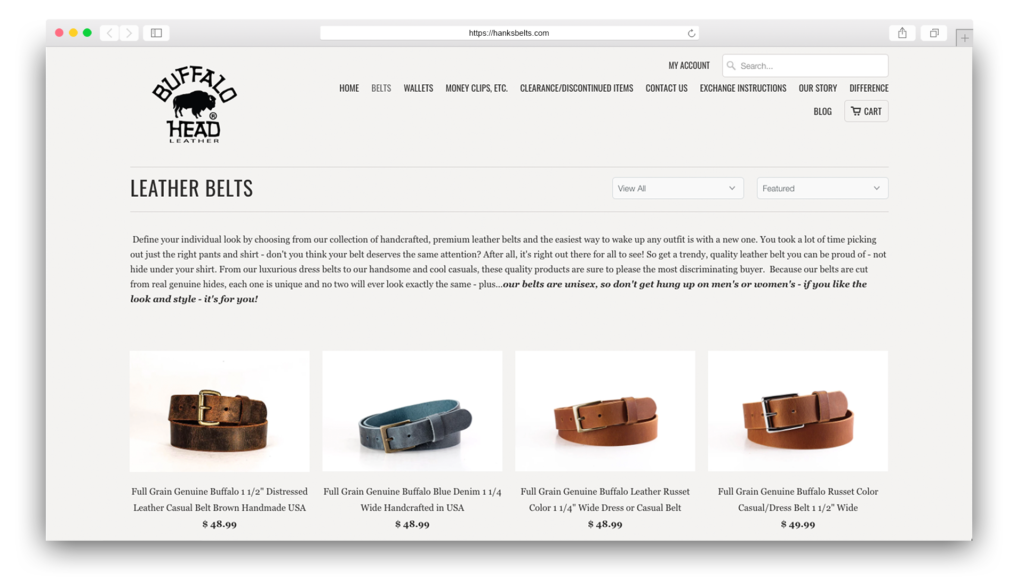 Firmu Hanks Belts považujeme za jistotu. Kožené opasky vyrábí již přes 100 let. A na své opasky také poskytuje 100letou záruku. Pokud vám tedy opasek praskne nebo bude nějak jinak poškozen, stačí jej poslat zpátky výrobci a ten vám pošle nový.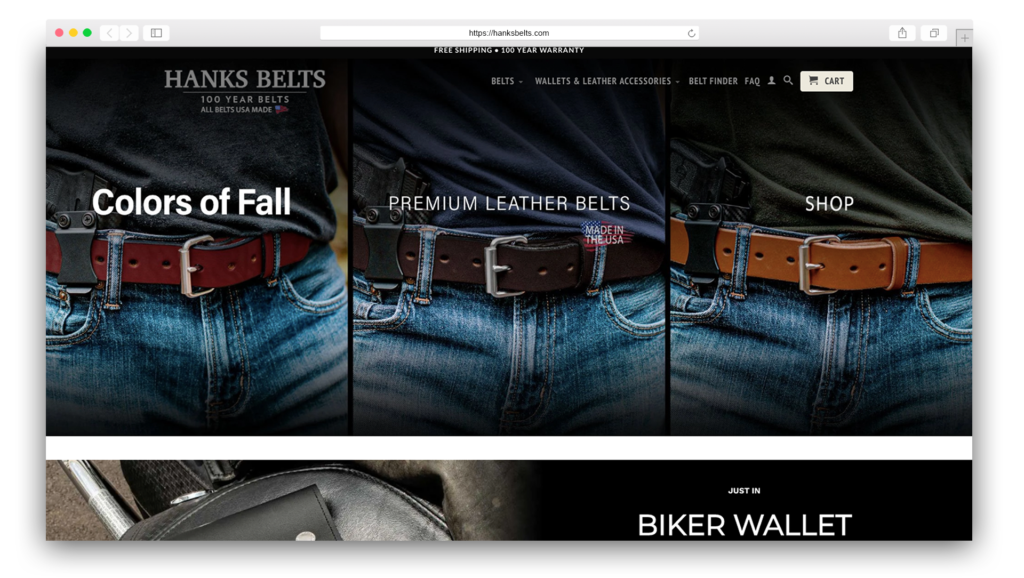 Společnost Johnston & Murphy založili stejnojmenní pánové společně s W. J. Dudleym již v roce 1850. Kromě opasků pro může i ženy vyrábí také boty a oblečení.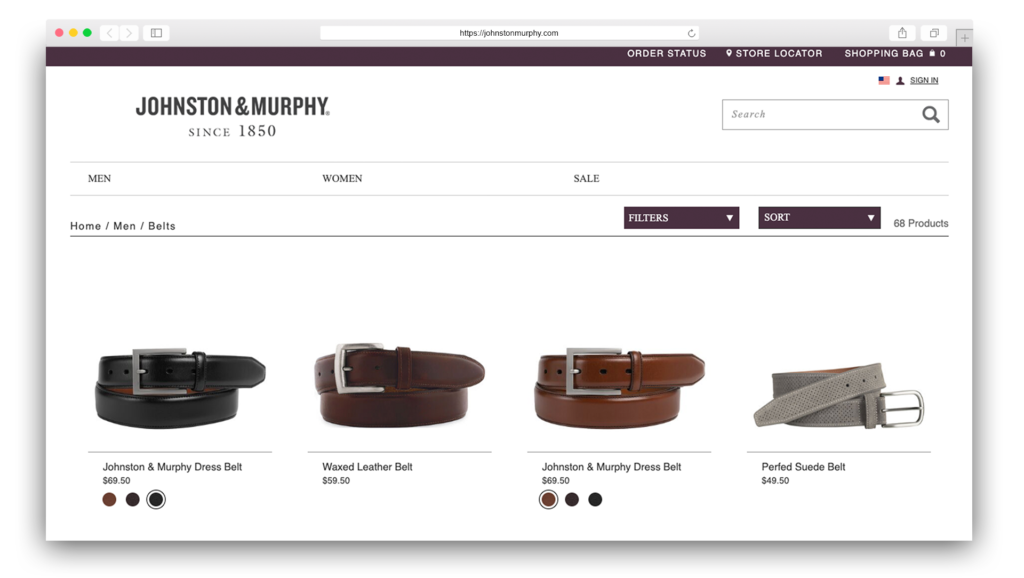 V našem výběru nesmí chybět ani Lejon, další z tradičních amerických výrobců kvalitních kožených opasků. Na své si zde přijdou jak vyznavači jednoduchého, formálního stylu, tak i odvážlivci, kteří rádi nosí pásky se vzorem krokodýlí kůže.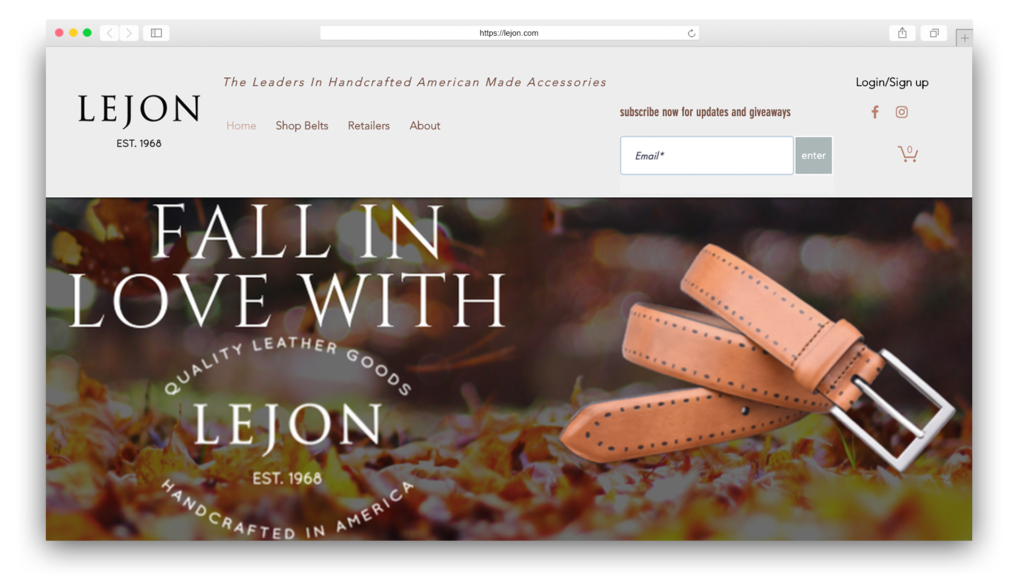 ---
Co když obchod nenabízí mezinárodní poštovné?
Odpověď je jednoduchá. Můžete využít služby přeposílání zásilek z USA. Zjednodušeně řečeno vám vytvoříme americkou adresu, na kterou opasek objednáte, a následně vám zboží přepošleme až k vám domů. Poštovné si můžete spočítat předem pomocí našeho kalkulátoru. Zdá se vám to moc jednoduché? A co teprve, až to zkusíte.
---
Značka Mio Marino nabízí moderní pánské i dámské módní doplňky, spodní prádlo, případně také ponožky a italské košile atp. Pásků máte na výběr spoustu (jak s otevřenou/uzavřenou sponou, tak i prošívané, neprošívané atp.).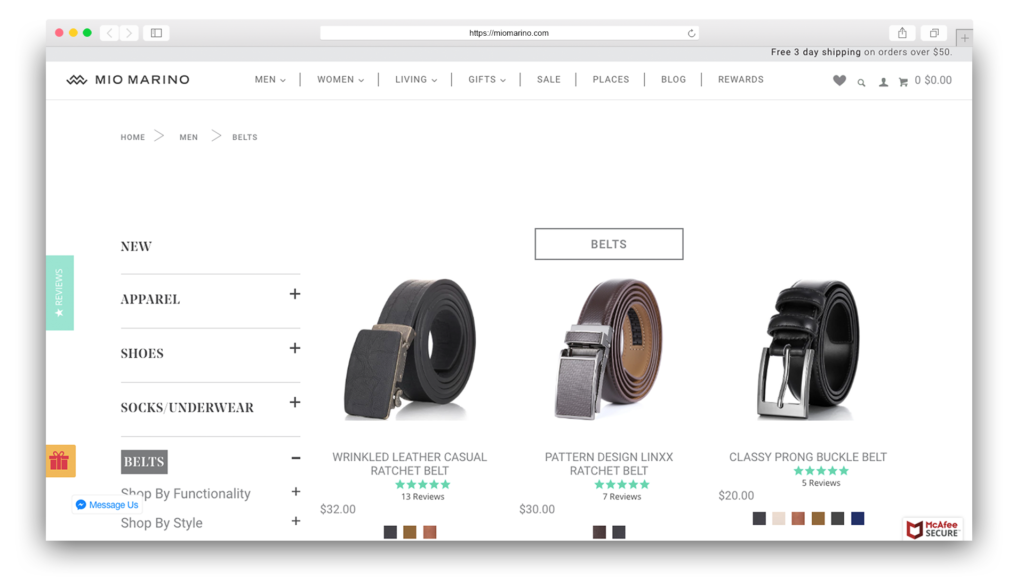 Opasky od Rancourt & Co. se pohybují v cenové relaci nad 2000 Kč ($100). Pravidelní čtenáři našeho blogu si jistě vzpomenou, že v článku o společenské obuvi jsme Rancourt & Co. zmiňovali. O jejich opascích platí to stejné co o botech – připlatíte si, ale získáte prvotřídní produkt.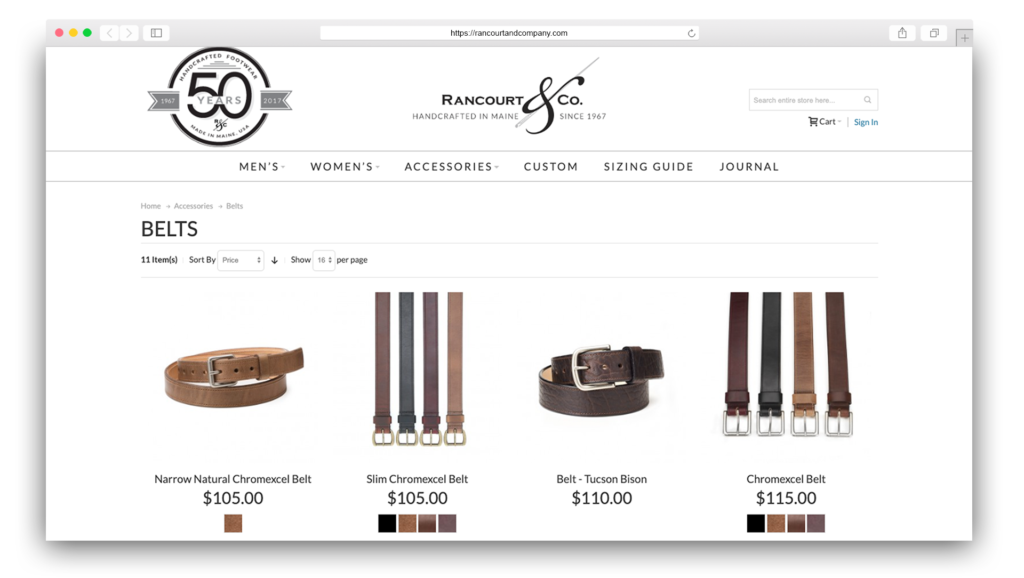 Minimalistické opasky – přesně tak by se daly charakterizovat opasky od RedWing. Pokud máte rádi jednoduchost a "čistý" design, opasky RedWing se vám určitě budou líbit.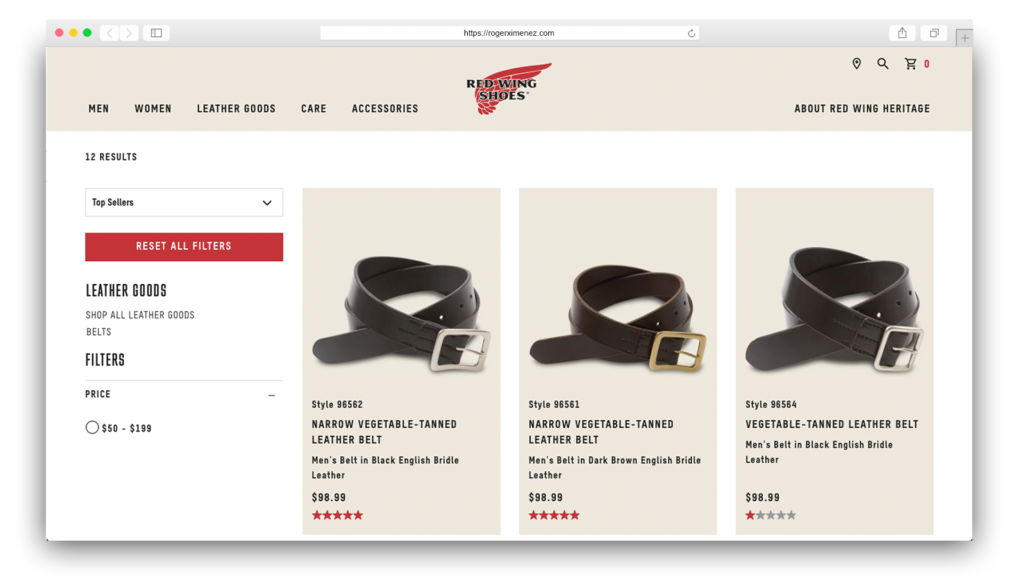 Až do této chvíle jsme zde měli zejména pásky k obleku a spíše formálního charakteru. Roger Ximenez však jde zcela jiným směrem – nabízí různě barevné pásky (modré, bílé, zelené, žluté a další) v občas pro nás divokých vzorech hadí či krokodýlí kůže.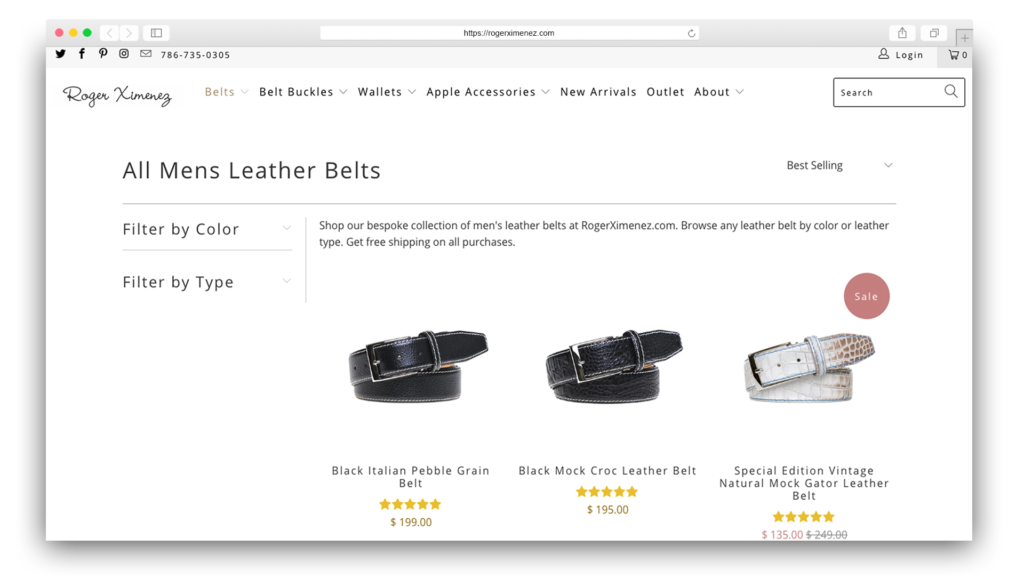 Pohybuje-li se vám váha jako na houpačce, jistě oceníte posuvné pánské opasky. Na slidebelts.com jich najdete přes 50 druhů. Kromě opasků si zde můžete objednat také peněženku nebo hodinky, abyste tak zkompletovali svoje doplňky.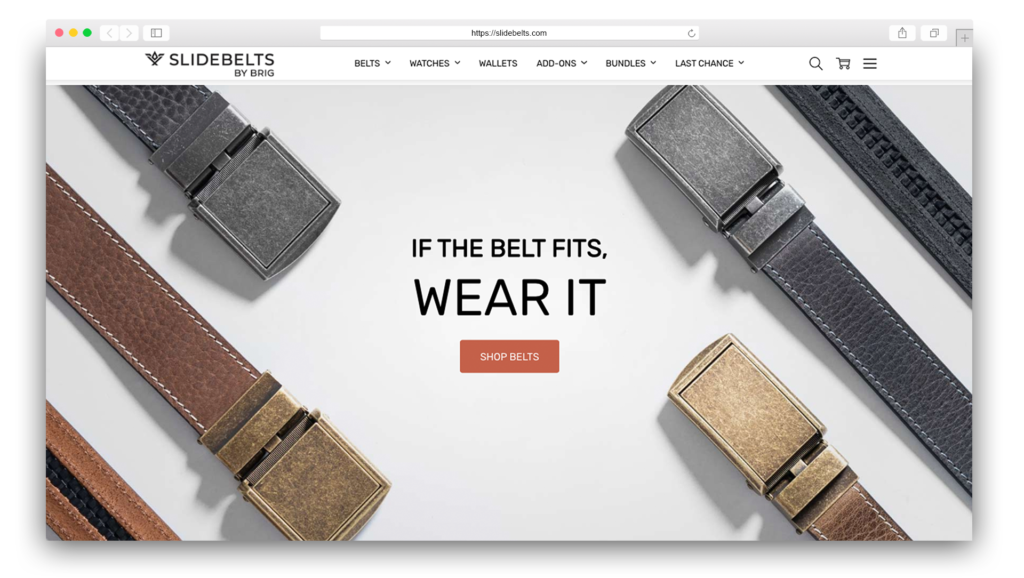 Na opasky Yourtack získáte 10letou záruku. Jedná se o ručně vyráběné opasky z USA. Pro zajímavost, na yourtack.com si můžete objednat i opasek pro Santa Clause, nebo opasky vyrobené z amerického bizona!