Pojďme si nejdříve vysvětlit, co to celní deklarace je a k čemu slouží. Pokud vás zajímá pouze její vyplnění, můžete přejít rovnou k videu na konci stránky.
Co to je celní deklarace a proč je nutné ji vyplnit?
Celní deklarace je dokument, který slouží k ověření obsahu balíku během celní kontroly při importu do země doručení. Celníci díky celním deklaracím mají lepší přehled o pohybu zboží do konkrétní země. Deklarace musí být vyplněna (při posílání přes Planet Express se vyplňuje online). Bez jejího vyplnění nemůže být balík odeslán.
Pokud zboží přesahuje limity pro CLO pro danou zemi, je nutné odvést také daň z přidané hodnoty (angl. VAT). Pro výpočet výše této daně doporučujeme nástroj SimplyDuty.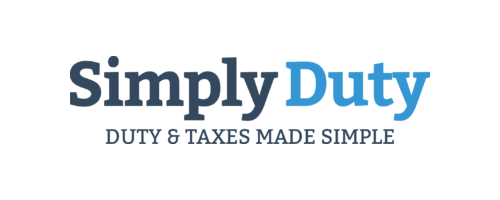 Dalším důvodem, proč se vyplatí vyplnit celní deklaraci, jsou náhrady případných škod (viz naše Obchodní podmínky). Částka v celní deklaraci je totiž částka, která je navrácena, pokud je balík při přepravě poškozen, nebo dokonce ztracen (pro případné náhrady však musí být balík pojištěn).
Prakticky to znamená, že pokud je reálná hodnota zboží $100, avšak do deklarace vyplníte pouze $10 a balík se ztratí, bude vám vráceno $10 + cena poštovného.
Jak vyplnit celní deklaraci?
Nyní už víte, k čemu celní deklarace slouží. Nyní si ukážeme, jak deklaraci vyplnit.
Product description – co posíláte? Vyplňujte POUZE v angličtině.
Quantity – kolik toho je?
Value – jakou hodnotu má JEDEN kus v amerických dolarech (USD)?
Origin – z jaké země to pochází?
Batteries – obsahuje balík baterie, a pokud ano, jaký typ?
Gift nebo Merchandise?
Obsah uvnitř balíku se dá označit jako dárek (gift) nebo zboží (merchandise). Co tedy zvolit? Jako "GIFT" by měly být označeny všechny balíky, které jsou opravdovým dárkem. "MERCHANDISE" by měly být balíky, jejichž obsah je určen pro další prodej.
Označení zásilky jako GIFT ještě neznamená, že ze zboží nebudete muset odvádět CLO. To záleží na limitech pro konkrétní zemi.
Příklad vyplnění celní deklarace demonstrujeme na knize This is Marketing od Seth Godina: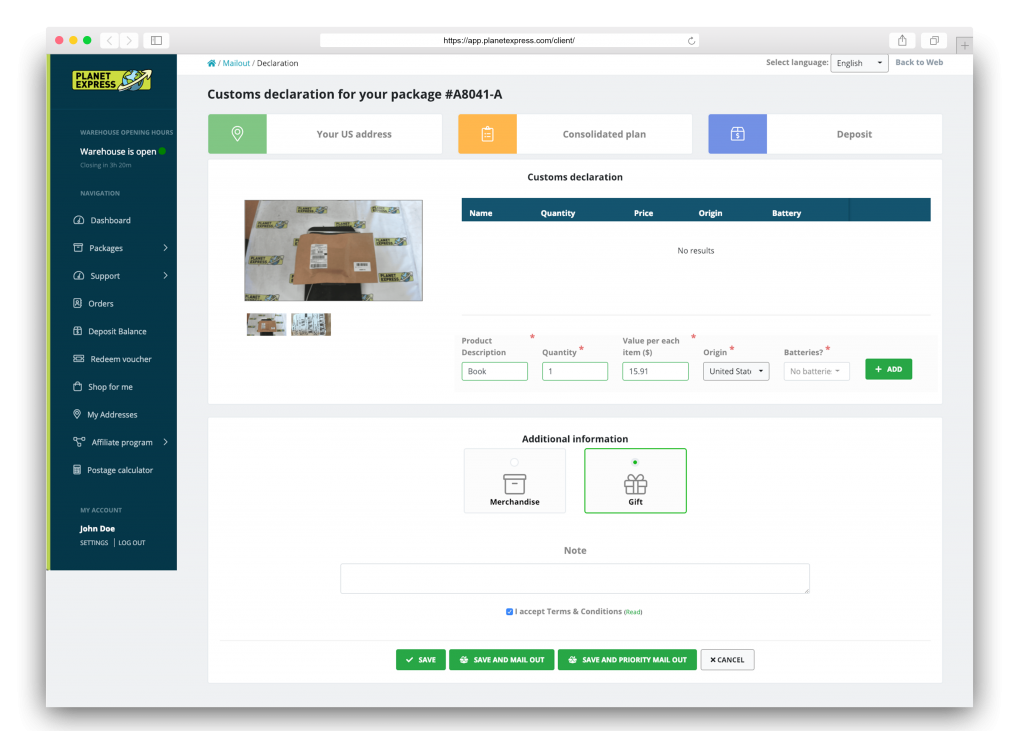 Během vyplňování jednotlivých položek si dejte pozor zejména na správné vyplnění QUANTITY (počet kusů) a VALUE (hodnota 1 kusu). Tato dvě políčka se totiž vzájemně násobí. Pokud tedy balík obsahuje 2 stejné předměty, uveďte hodnotu pouze za 1 kus a počet kusů 2.
Deklaraci uložte tlačítkem SAVE. Pro odeslání balíku využijte tlačítko SAVE AND MAIL OUT.
Nabízíme možnost také přednostního odeslání (PRIORITY MAIL OUT). Balík přesuneme na začátek fronty, tudíž bude odeslán přednostně.
Výše sepsaný postup shrnujeme také v našem videonávodu: