The customs declaration is a formal document useful for customs officers. Thanks to it they have a better overview of the goods imported to their country. You can fill in the customs declaration online in our administration. Without properly completed declaration the package cannot be sent.
If the package value is over de minimis value for your country, you have to pay customs duties. Estimate them with the SimplyDuty tool.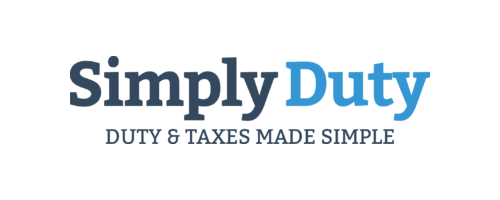 A second good reason why to fill in the customs declaration is eventual refund (read more at our Terms and Conditions page). The value filled in the customs declaration is the value that will be refunded (+ value of the shipping). So, if you fill in $10 but the real value of the goods is $100, you will be refunded $10 + costs of the shipping.
How to Fill In the Customs Declaration?
Now you know what is a customs declaration good for. Let's fill it in.
Product description – what do you ship? Fill this field in English. Here you can find a list of prohibited items.
Quantity – how much is it?
Value – what is the value of 1 piece in USD?
Origin – where it comes from?
Batteries – does the package contains batteries?
Gift or Merchandise?
If the content of the package is for personal use (gift), mark it as a GIFT. Remember that marking the package as a gift doesn't mean you don't have to pay customs!
MERCHANDISE is usually something that is intended to be resold. This option should use everyone that sell the items from the US to other people/businesses.
Below you can see properly completed declaration for a book This is Marketing by Seth Godin: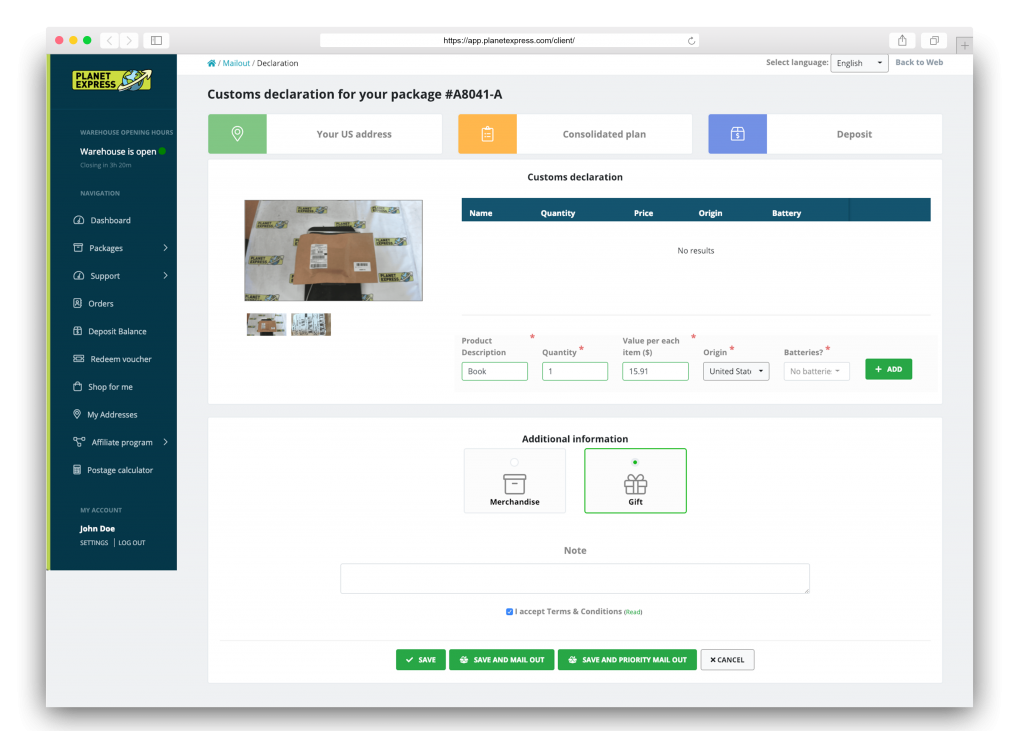 First, at all, add the individual items contained in the package. After that, click on SAVE. If you want to send the package to your country immediately, click SAVE AND MAILOUT.
Make sure you double check the final value of the package. If the package contains 2 same items, fill in the value for 1 item and set the quantity to 2.
If you need to ship the package as soon as possible, select PRIORITY MAILOUT. We will move the package to the beginning of the queue so it will be sent first.
Watch our tutorial here: