Finally, it is here! Today, we have launched our first warehouse outside the US – in the United Kingdom! This is a soft opening which means that mail out is currently not supported, as we are waiting for approval by DPD. We expect that we will be able to offer mail out via DPD in the middle of the next week.
The best thing is that the UK address is available to all our customers! No matter if you are on the free or premium plan – everybody can use the UK address. There are no limits.
Pricing is exactly the same as for our US warehouses. The only difference is the offer of the shipping methods.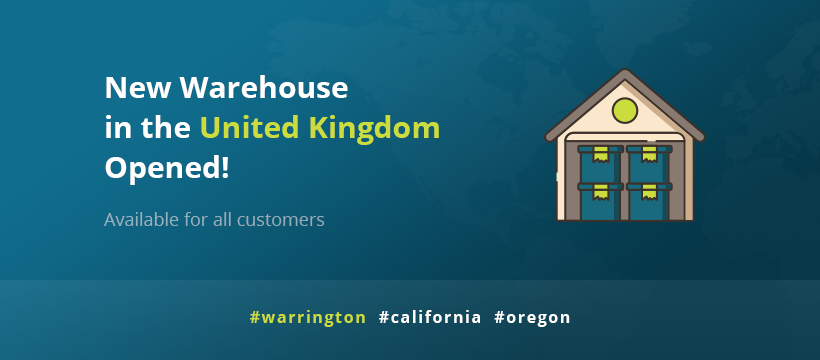 Shipping Methods
In the UK, we are going to offer some unique shipping methods. The first carrier which is going to be supported is DPD, which is the leading carrier in the UK. This carrier will be the best option for all the European countries thanks to its flat shipping rate via shipping method DPD Classic. Other shipping methods supported by DPD are Air Classic and Air Express with a worldwide delivery option.
The next carrier which is going to be supported is the Royal Mail. This will be an ideal solution for small and mid-size packages. With Royal Mail, priority and non-priority shipping methods are going to be supported.
The last shipping method we plan to support in the UK warehouse is FedEx. One of the most favorite shipping methods thanks to its amazing shipping rates is must-have shipping method we want to offer in the UK warehouse.
Summary
We hope that you are that excited about the UK warehouse as we are and we are looking forward to your packages!
Please, remember that the first mail-out option which is going to be available is DPD. The shipping rates are going to be published early next week.
If you have any questions, feel free to contact us.
PS: If you are not sure about the Brexit, please read our previous blog post.