On the 1st of July, USPS updated their shipping rates. The reason of the new shipping rates is the situation around COVID, which reduced the worldwide number of flights. Unfortunately because of that, some shipping methods can be a little bit more expensive, but we did our best to get the best rates possible. In some situations, the new shipping rates are actually cheaper.
Postal Service ePacket has been suspended by USPS – they do not offer this shipping method anymore. As a replacement for this, we have started offering Postal Service Fully Tracked. It is very similar to the USPS Priority with a delivery time of 10-12 business days. This shipping method is available for packages with a maximum weight of 4.2 pounds.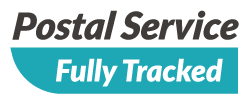 The Planet Mail Economy is no longer available. If you are looking for cheap shipping for small packages, the best option is to choose Planet Mail Express with a very similar price compared to the Planet Mail Economy. It also offers tracking and it is faster.
There is no change regarding USPS Priority and USPS Express.
You can find the list of all supported shipping methods here.