Are you looking for a new bed for your dog? In that case, you are in the right place here. We will advise you on how to manage your bedding for dogs. In our choice of 10 selected beds, you will find both luxurious beds and also the cheaper ones.
How To Choose Bed For Your Dog?
When selecting a new bed, several factors need to be considered. With a little exaggeration, you can say that you can consider similar parameters as choosing a bed for yourself. Here are some of them:
Shape – for what dog is the bed intended? It would be a prank if you bought a small bed for a big dog. Every dog is unique and therefore deserves a responsible approach.
Processing – is the bed high quality and durable? For the bed to survive, it is necessary to be of high quality and durable. This does not necessarily mean you have to buy a bed for several thousands of dollars, but we recommend reviewing other customers' reviews.
Material – What material is the bed made of? Does your dog have a bladder problem? You are probably looking for a bed of waterproof materials. If your dog also likes biting, find beds made of more durable materials.
Comfort – Will the bed be comfortable? Beds for dogs can be fitted with ordinary mattresses or memory foam. It depends on what comfort you want your pet to indulge.
Practicality – can be the cover washed easily? From time to time, you will need to wash the bed, so remember that removable cover will save you a lot of work.
Price – and how much will it cost me? The price depends on every customer, you can spend a couple of dozens or hundreds of dollars for a dog bed. So, clarify the price forwards.
Some owners consider other parameters, such as the type of bedding material, anti-skidding on the underside of the bed, the look (to make the bed for the home), or the warranty. It is clear that everyone has their own priority for their four-legged friend. Do not take the above tips as the law, but just as a recommendation.
Our Choice Of The Best 10 Dog Beds
Every bed from our selections is sold on Amazon. Read our guide on how to order from the Amazon US if you need help.
1. Big Barker Orthopedic Bed
This bed for medium to large dogs is a real kingdom. Choose from four colors (khaki, chocolate brown, gray or burgundy) and 3 sizes. The advantage of the bed is a ten-year warranty, easy maintenance thanks to the microfibre top layer and comfort.
Price: around $240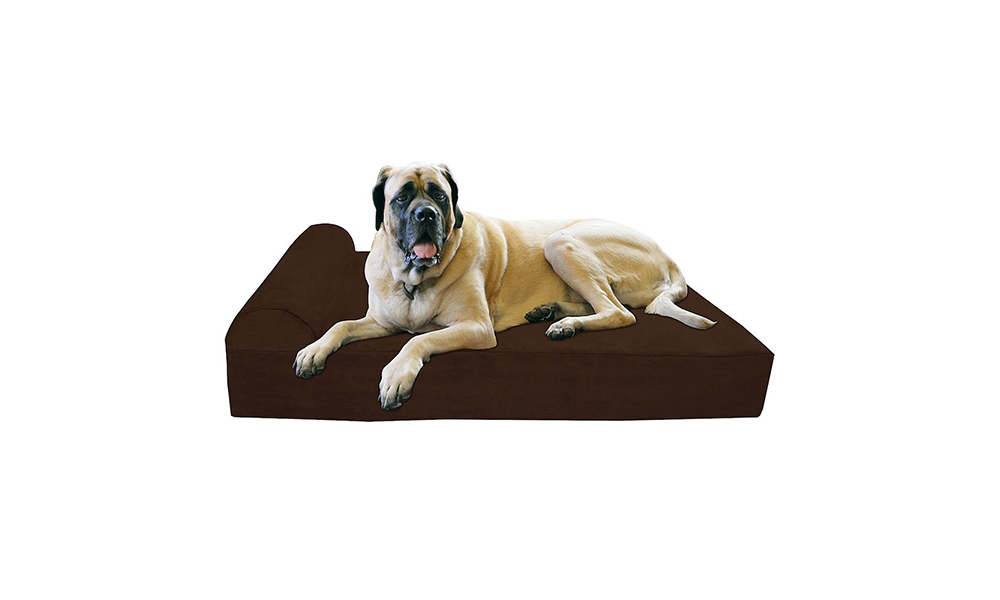 2. Best Friends by Sheri – Donut Cuddler
Do you have a little dog? In that case, Donut Cuddler could be a suitable bed for him. Available in two colors (snow white and cream-brown) and 3 sizes. Due to its size, it is also easy to wash in the washing machine.
Price: around $35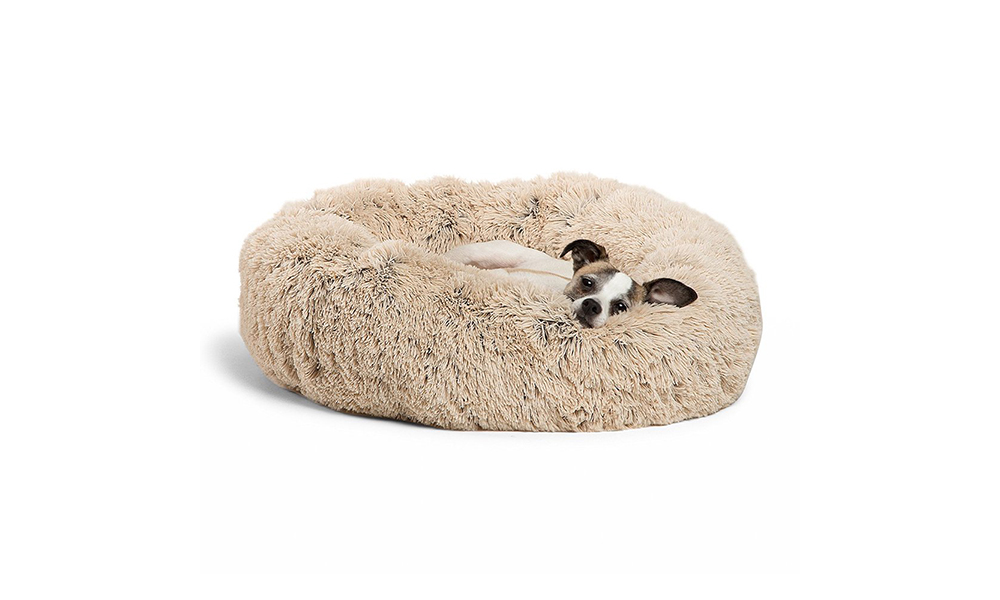 3. Milliard Premium Orthopedic Memory Foam Dog Bed
The Milliard Premium Bed offers several great features – memory foam mattresses, anti-slip, antibacterial and waterproof coatings. Choose from 4 different sizes. It is suitable for small to medium sized dogs.
Price: from $28 to $68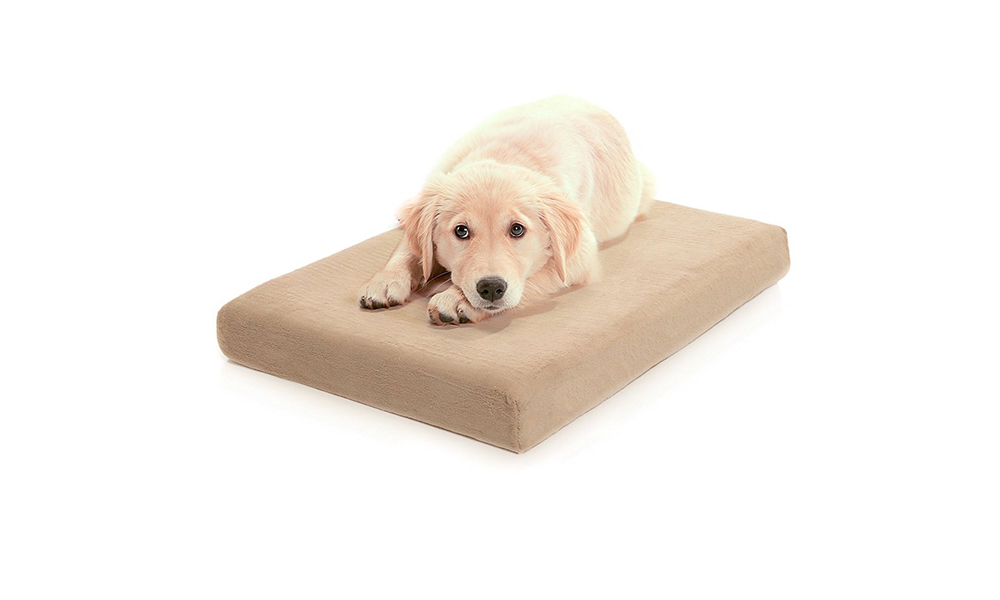 4. KOPEKS Orthopedic Bed
Do you have a dog who has problems with arthritis or muscle? In this case, this bed is made for him. The bed is made of memory foam, removable anti-slip and waterproof cover, available in two colors (brown, gray) and three sizes (S, L, XXL).
Price: from $60 to $150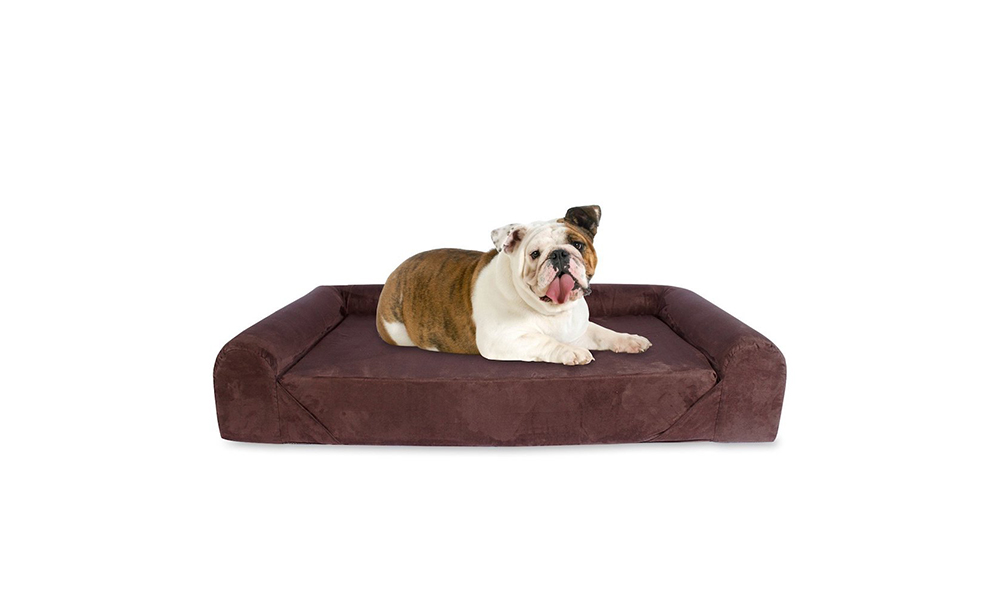 5. Petsbao Premium Orthopedic Dog Bed & Lounge
Memory foam, waterproof material, easy maintenance, and durability. These features reflect a bed from the Petsbao brand. It is suitable for dogs with arthritis and dysplasia of the hip joint. Available in three colors (black, brown, gray) and 3 sizes (S, L, XL).
Price: from $50 to $160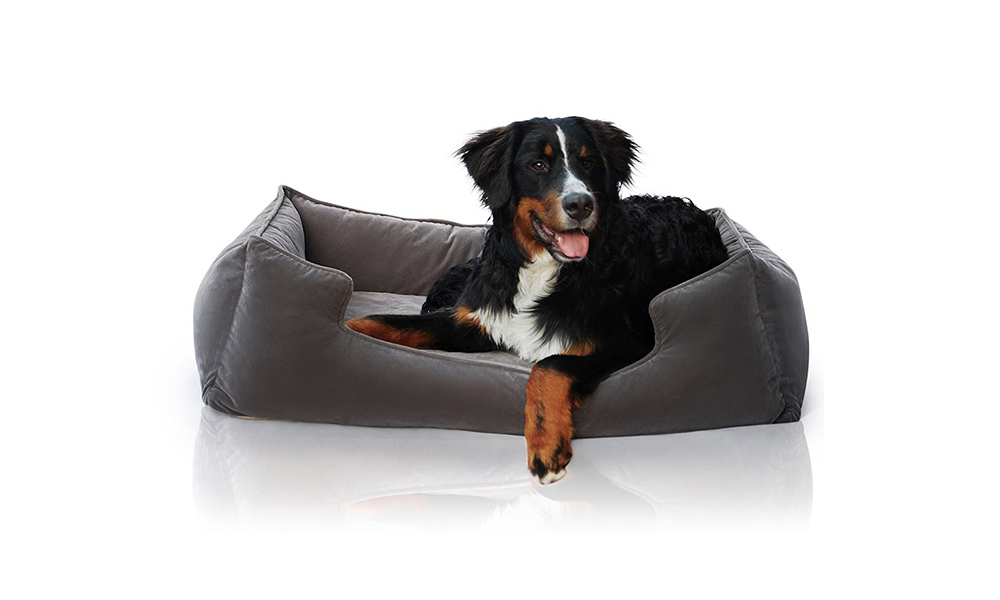 6. Best Friends by Sheri – Deep Dish Cuddler
One of the smallest beds in our selection of Deep Dish Cuddler is particularly suitable for small dogs (or cats). Its advantage is availability in many colors ranging from black, pink to blue and also a relatively low price.
Price: around $35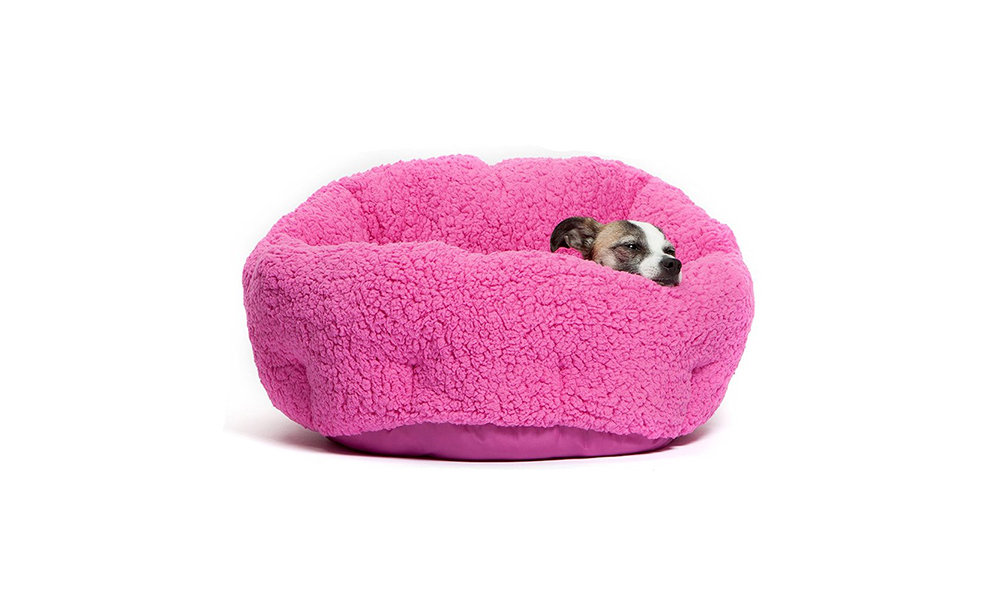 7. Coolaroo Outdoor Pet Bed
This bed is the only one on our list to fit outdoors. It's not as comfortable as the previous one, but it's very practical. Available in different sizes for both small and large dogs. You can choose from about six color designs.
Price: around $30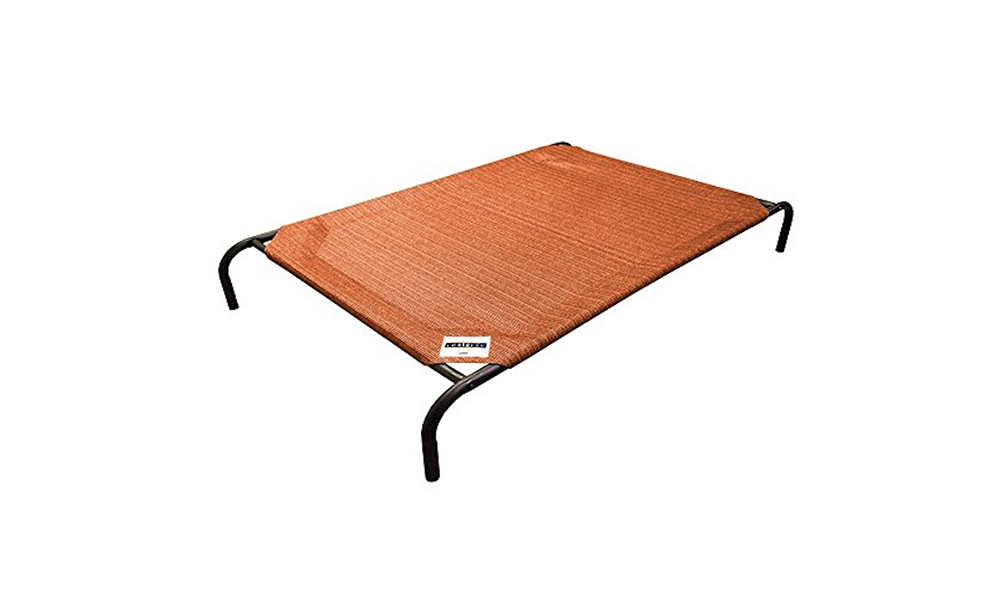 8. MidWest Bed For Small Dogs
The MidWest bed is one of the best-selling ones. Its popularity was due to its low price, many dimensions, and five color variants. It is made of fine material and is easy to wash in the washing machine.
Price: from $10 to $50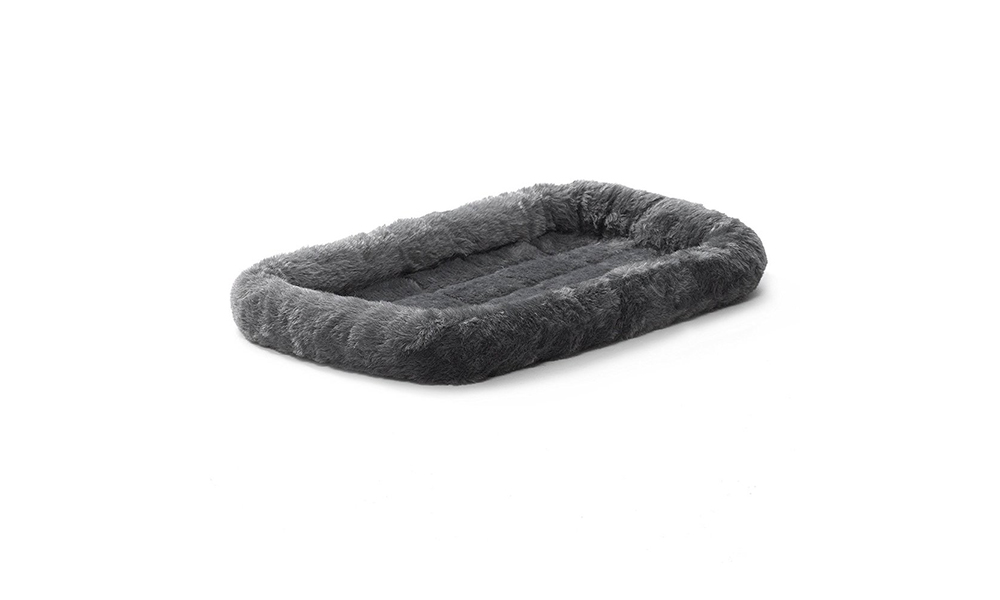 9. Dogbed4less Orthopedic Memory Foam Bed
This bed will be used by both owners of large and small dogs. You can choose from 6 sizes (but only one color – navy blue). Of course, there is a waterproof surface, memory foam, easy maintenance, and durable material.
Price: from 60$ to $110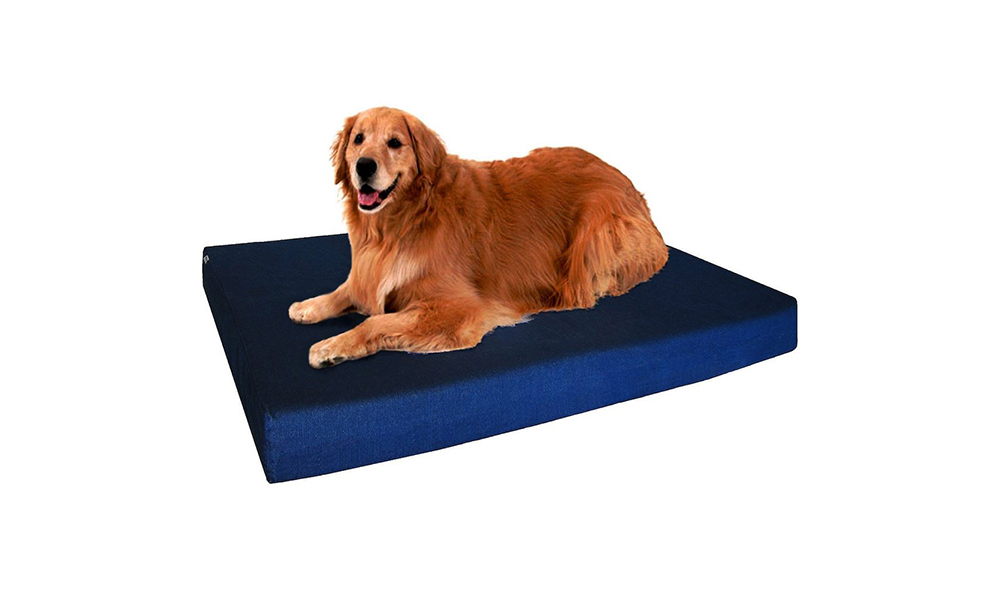 10. Go Pet Club Orthopedic Memory Foam Pet Bed
The bed from Go Pet Club has been popular with many customers. For a reasonable price, you get a bed of memory foam, a waterproof cover and an anti-slip surface. There are 6 size variants and can be selected from 4 colors (brown, light blue, dark blue, khaki)
Price: from $40 to $100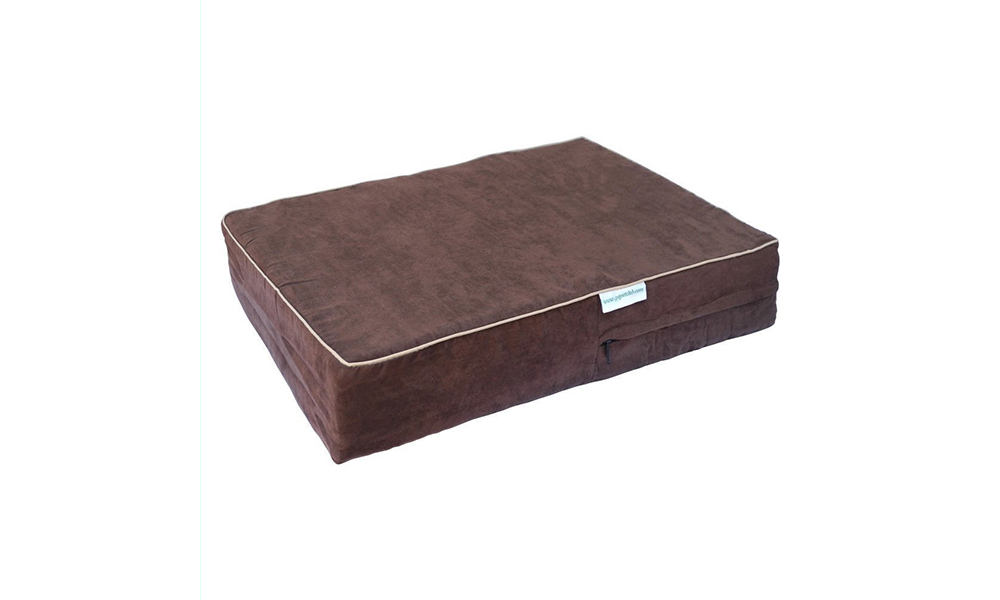 Does Seller Not Deliver To Your Country?
If you have chosen a bed for your pet, but the seller does not deliver to your country, don't worry. With our package forwarding service, you can send in advance from the US. The price is lower than it might seem at first glance.