Did you know that Nike has a different supply of goods in the US  from other countries? If not, today's article will be very useful to you. We will give you some examples of the difference in the number of goods offered for several countries, and we'll also explain to you how to order from Nike USA online store so you can buy as much as you buy in the US. If you like more formal clothes like shirts, don't miss out on our article about wrinkle-free shirts. In case you ultimate fashion lover, read our selection of the best US fashion online stores.
The Difference In The Number And Type Of Products
To demonstrate the difference in the number of products, we chose several countries – the USA, Germany, Australia, Russia, and India. For this purpose, we will compare the category of men's shoes. Perhaps you ask why such differences arise – the answer is simple, different markets have different preferences. In the US, for example, basketball is more popular than in Germany, where is football popular, etc.
How To Buy In Nike USA?
In order to shop on the American version of Nike Store, you must first switch your location. This can be done on the Change Language page. Select North America and the USA.

Now you can select specific goods. For example, to impress your friends, we recommend choosing a model that is not available in your country. We have chosen the model LeBron 15 in a white variant for the demonstration.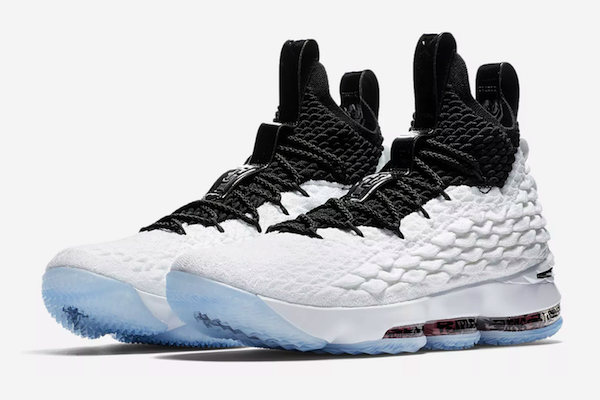 Source: Nike.com
The order process is no different from a normal purchase. Well, what if you buy for example from Australia? The American version of Nike's online store offers the US delivery only. So now you can use our American address and package forwarding service. Thanks to this service, you will be able to order the goods at the US address we make for you, after receiving the package from Nike.com, we will forward it to your doorstep.
The US address you generate will look like this:
John Doe
17224 S. Figueroa Street #A1234
Gardena, CA 90248, USA
Yours will be different in the name and unique"#A1234" number. Fill in the address in the order form, as in the picture below. Use your own email address and our phone number.
Now the order has to be paid and checked. After confirming it, Nike will process and deliver it to your American address. Once the goods arrive at this address, we will send you a notification email informing you about the package. In the administration, you will fill out the customs declaration and select the delivery method from the US to your country. Done. How simple is that? The whole process can be handled with some skill in about 15 minutes. If you have any problem, please contact us at [email protected]