What is DDP (Delivery Duty Paid)
?
DDP (Delivery Duty Paid) is a special shipping option that's designed to make your international shopping experience smoother and more predictable. When you choose DDP, the Duties, Taxes and Processing are prepaid  – so you don't have to worry about surprise charges or complicated customs processes.  
Benefits of Using FedEx DDP or DDP Air: Predictable Costs: With DDP, you are provided with a complete cost estimate upfront, including shipping, duties, and taxes. This transparency enhances customer satisfaction and reduces the risk of unexpected fees.
Efficiency and Speed: By taking control of the customs clearance process, DDP can expedite shipping and reduce the likelihood of customs-related delays.
Customer Satisfaction: Offering a seamless and hassle-free shipping experience.
Global Reach:
DDP enables you to simplifying cross-border commerce.
Options:
FedEx DDP offers faster shipping speed and up to date tracking.
DDP AIR is our own shipping method that we contract with multiple carriers for a more economical shipping experience if you are in no rush to receive your package.  
In conclusion, Delivered Duty Paid (DDP) is a valuable tool for international shipping. By taking charge of customs clearance, duties, and taxes, DDP ensures a smoother, more predictable shipping process for you.   
******************************
Calculate Price Of The Shipping and VAT From One Of Our Locations To You. The price of the shipping depends mainly on the dimensions and weight of the package.  The price of VAT would depend on the value of the package and contents.  

Searching for the best rates

Start with our free plan or go premium to save even more by consolidating your packages into one.

Create New Account
Shop in the USA or UK
and have packages forwarded to anywhere in the World
NO HIDDEN FEES in the shipping price. You only pay for the services you order.
Feel free to compare our shipping prices with competitors.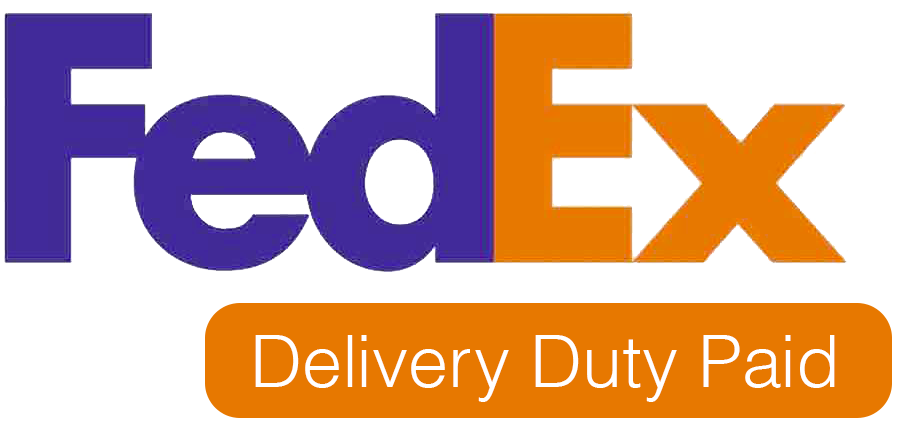 Fed

Ex DDP

Supported countries and regions:
Australia, Austria, Belgium, Canada, China, Czech Republic, Denmark, Estonia, Finland, France, Germany, Greece, Hong Kong, Indonesia, Ireland, Italy, Japan, Lithuania, Luxembourg, Mexico, Netherlands, New Zealand, Norway, Poland, Romania, Singapore, Saudi Arabia, South Africa, South Korea, Spain, Sweden, Switzerland, Taiwan, Thailand, United Arab Emirates, and United Kingdom.

DDP Air

Supported countries and regions:
Australia, Austria, Belgium, Bosnia and Herzegovina, Brazil, Bulgaria, Canada, Chile, Cyprus, Czech Republic, Denmark, Estonia, Finland, France, Germany, Greece, Hungary, India, Ireland, Italy, Japan, Kazakhstan, Latvia, Lithuania, Luxemburg, Macedonia, Mexico, Moldova, Mongolia, Morocco, Netherlands, New Zealand, Norway, Poland, Portugal, Romania, Singapore, Slovakia, South Africa, Spain, Sweden, Switzerland, Taiwan, Thailand, Turkey, United Arab Emirates, & United Kingdom