Over the past few months, we have been able to watch dozens of leaks about the new iPhone and Apple Watch that Apple had to introduce at this year's conference held on September 12, 2018, directly from the Steve Jobs Theater. Many of us were really excited… However, no big surprise happened. Most of the "leaks" were true and from my point of view, this Apple Keynote belongs to the less successful ones.
Apple Watch Series 4 – Focused On Your Health
We did not know much about new Apple Watch 4, actually, we knew much less than about expected iPhones. A few days before the show, however, photos were leaked and it was clear that the watch has been redesigned. I have to admit that the design is much better. The Apple Watnewlyis new rounded, thinner, and the display is stretched more to the edges (Apple declares it is up to 30% larger than the previous series).

One of the main new features of the Apple Watch Series 4 is the haptic response, making you feel like a mechanical watch when spinning a side wheel. Pressing the side button will evoke a push similar to that we know from the iPhone 7 and later. Thanks to the new processor S4, Apple Watch 4 is 2x faster than Apple Watch 3.
Designers also cared about the enhancement of the speaker and microphone (which is now placed on the opposite side of the watch to reduce echo). The speaker is 50% louder than the previous generation. The back of the watch has also been improved. The rear structure is now made of ceramics and sapphire glass. Thanks to that, it was possible to do probably the biggest innovation and "revolution". Apple Watch 4 will now make you an electrocardiogram (ECG) in real time (the Apple Watch 4 is the first consumer-friendly device that can do that). It automatically creates a PDF report that you can share with your doctor.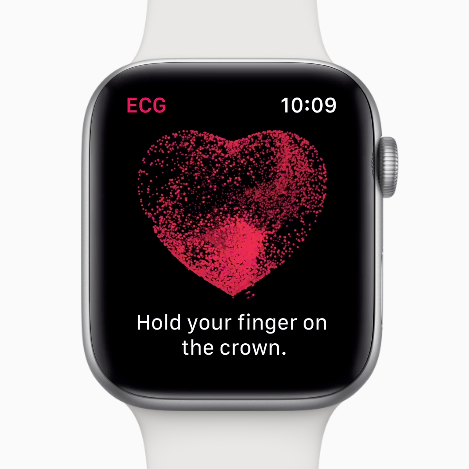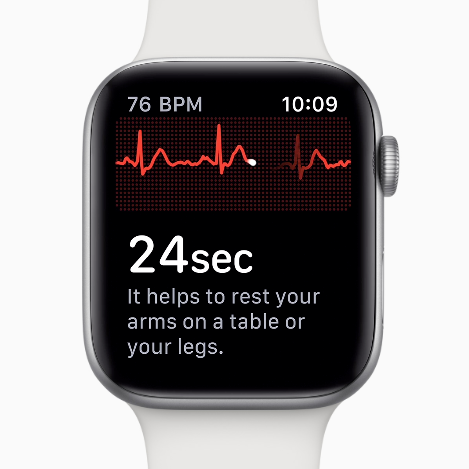 The watch can now detect a fall thanks to improved gyroscopes and algorithms. If you happen to fall and you will not be moving for more than a minute, an automatic message will be sent to your emergency contact. Otherwise, the help request will automatically shut down.
Starting September 14, Apple Watch 4 can be pre-ordered, orders will be shipped from September 21. On Monday, September 17, it will be possible to upgrade to the new Watch OS 5. Are you interested in the new Apple Watch? Prepare at least $399 (GPS only) and $499 (GPS + Cellular).
iPhone Xs & iPhone Xs Max – First Class Machine For Your Pocket
Before the new iPhones were introduced, we were able to hear that the new models are based on the most popular smartphone ever, with 98% customer satisfaction with the iPhone X. We will not go into a great technical detail (we are certain that in a few days online will be many benchmarks and speed comparisons on other smartphones), so let's talk about the most important points.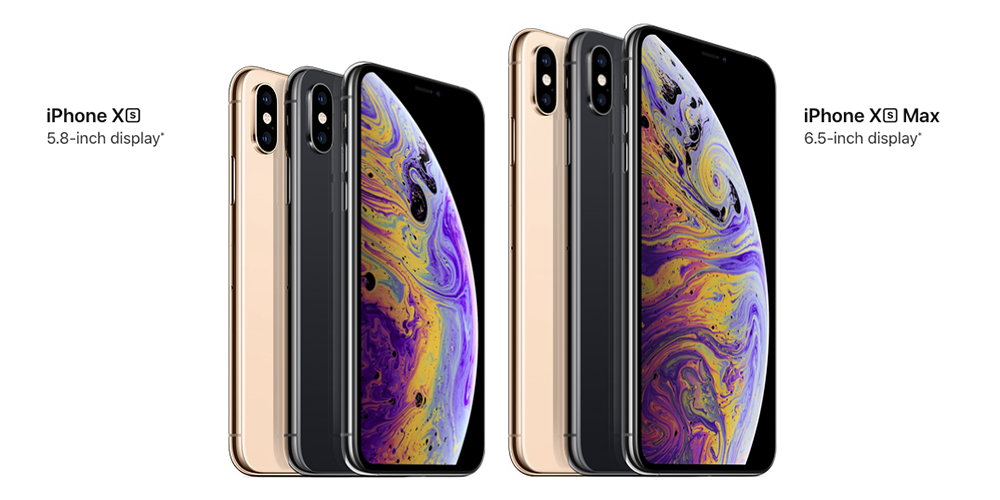 The two models shown above are parametrically identical (they differ logically in display resolution, battery capacity, overall dimensions, etc.). Apple claims that these iPhones have the most durable glasses (we're curious about the first crash tests). Definitely one of the biggest upgrades is the transition from A11 Bionic to A12 Bionic chip. You can see its parameters below. Face ID unlocking should now be faster as well as using the entire phone.

OLED displays are supposed to have the most faithful colors and are newly named as Super Retina. A huge shift should bring new Smart HDR photos. Thanks to them, the details of the light and dark areas in photos are better rendered. It will be interesting to see some camera comparisons with other models like Samsung Galaxy S9 or One Plus 6.
Of course, there is wireless charging and about 11 hours of battery life. However, new stereo speakers bring a totally unique viewing experience, as well as dual SIM (1 physical SIM + eSIM).
However, for the new models, the iPhone Xs will start at $999 (64 GB version),$1.149 (256 GB) and$1.349 (512 GB). The iPhone Xs Max starts at $1.099 for a 64 GB version, $1.249 (256 GB) and an incredible $1.449 for a 512 GB version.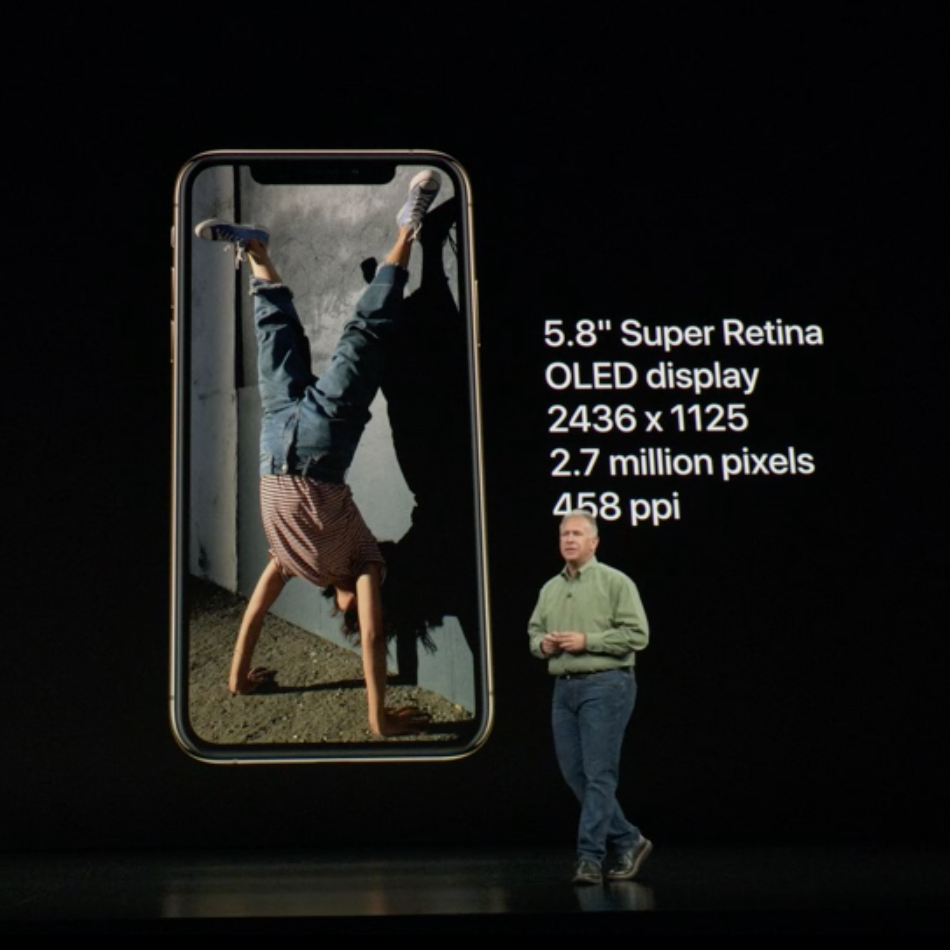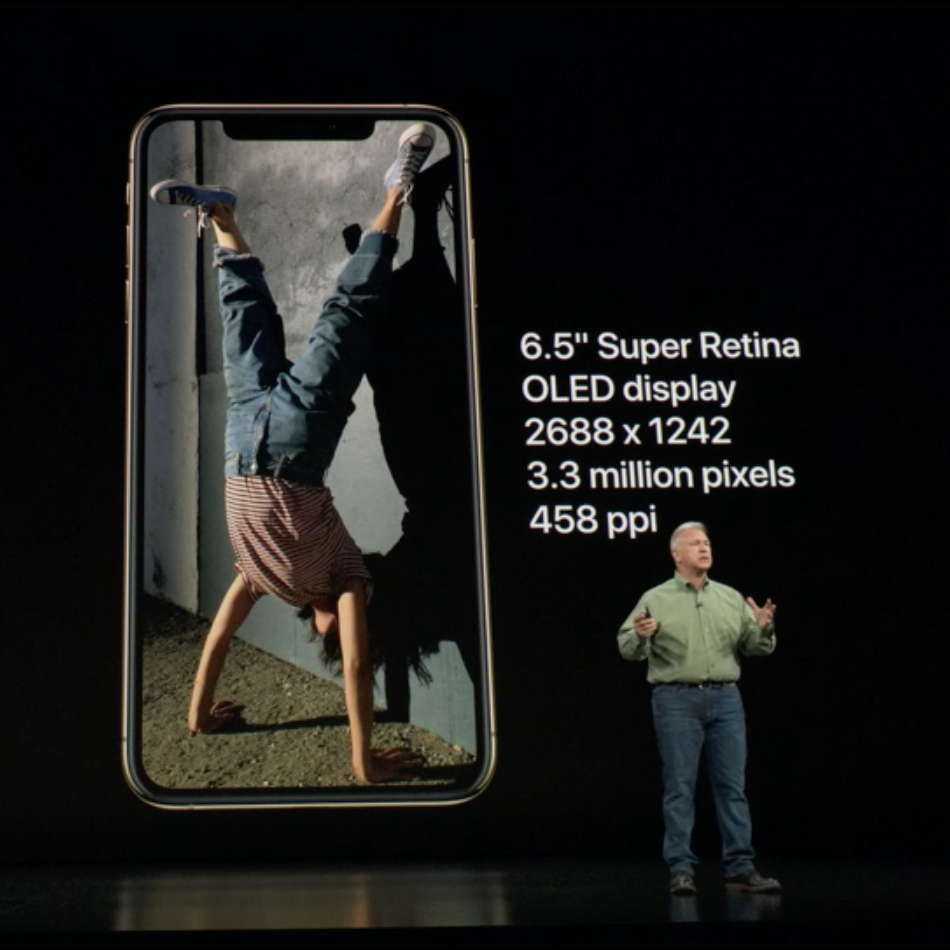 iPhone Xr – New Mainstream iPhone?
The highly anticipated model was the "more affordable" version of iPhone Xr, which is supposed to become the successor of the popular iPhone SE. The iPhone Xr comes in 6 colors – RED, yellow, white, coral, black and blue, so many colors at Apple are not quite a habit. The iPhone Xr also takes the best of the iPhone Xs, the Bionic A12 with Neural Engine, 12 Mpix camera, 7 Mpix front camera, and Face ID technology.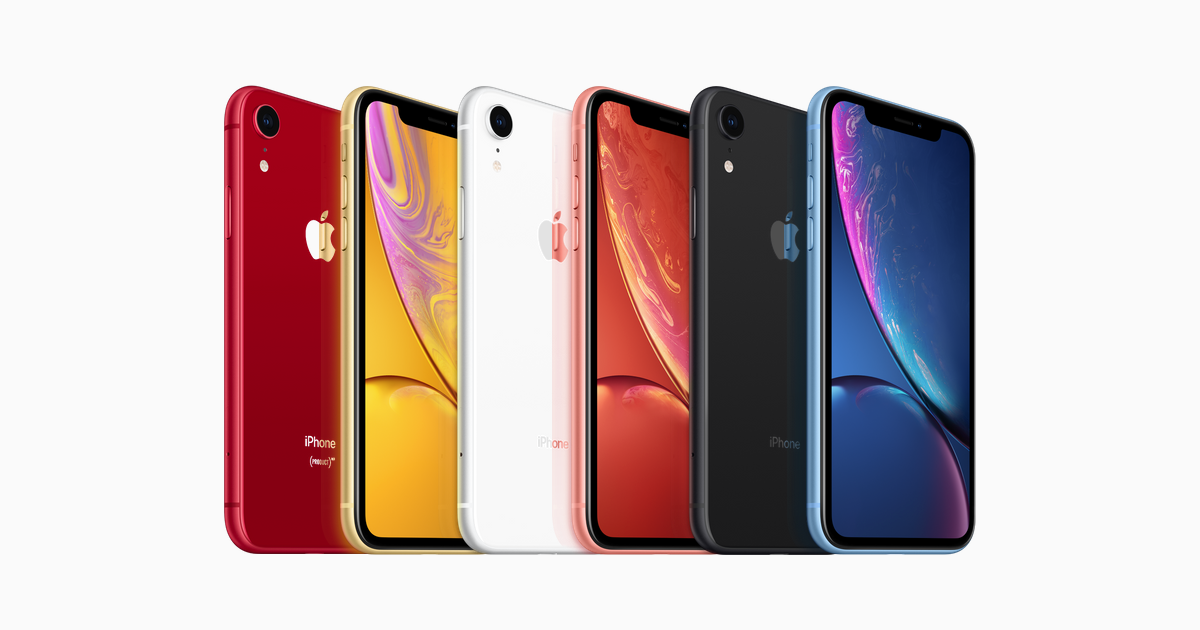 Unlike the OLED display that we can find on iPhone X, Xs, and Xs Max, the iPhone Xr features a 6.1″ LCD screen "only". Due to the LCD display, the bezels are a bit wider. Apple called this display Liquid Retina, probably because it simply sounds better than the LCD Retina. What is sure great that the new feature Haptic touch replacing the 3D touch, Face ID and an hour and a half more battery life than in the iPhone 8 Plus, about 12 hours depending on the activities. Wireless charging lovers are lucky, iPhone Xr also supports wireless charging.

New models will be available in different countries at different times. For convenience, we add the lists below. We also recommend that you visit official websites where you can easily compare different models.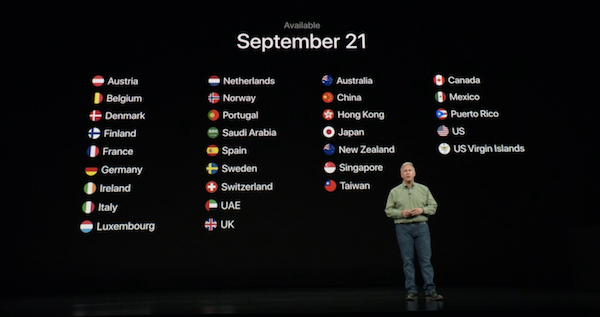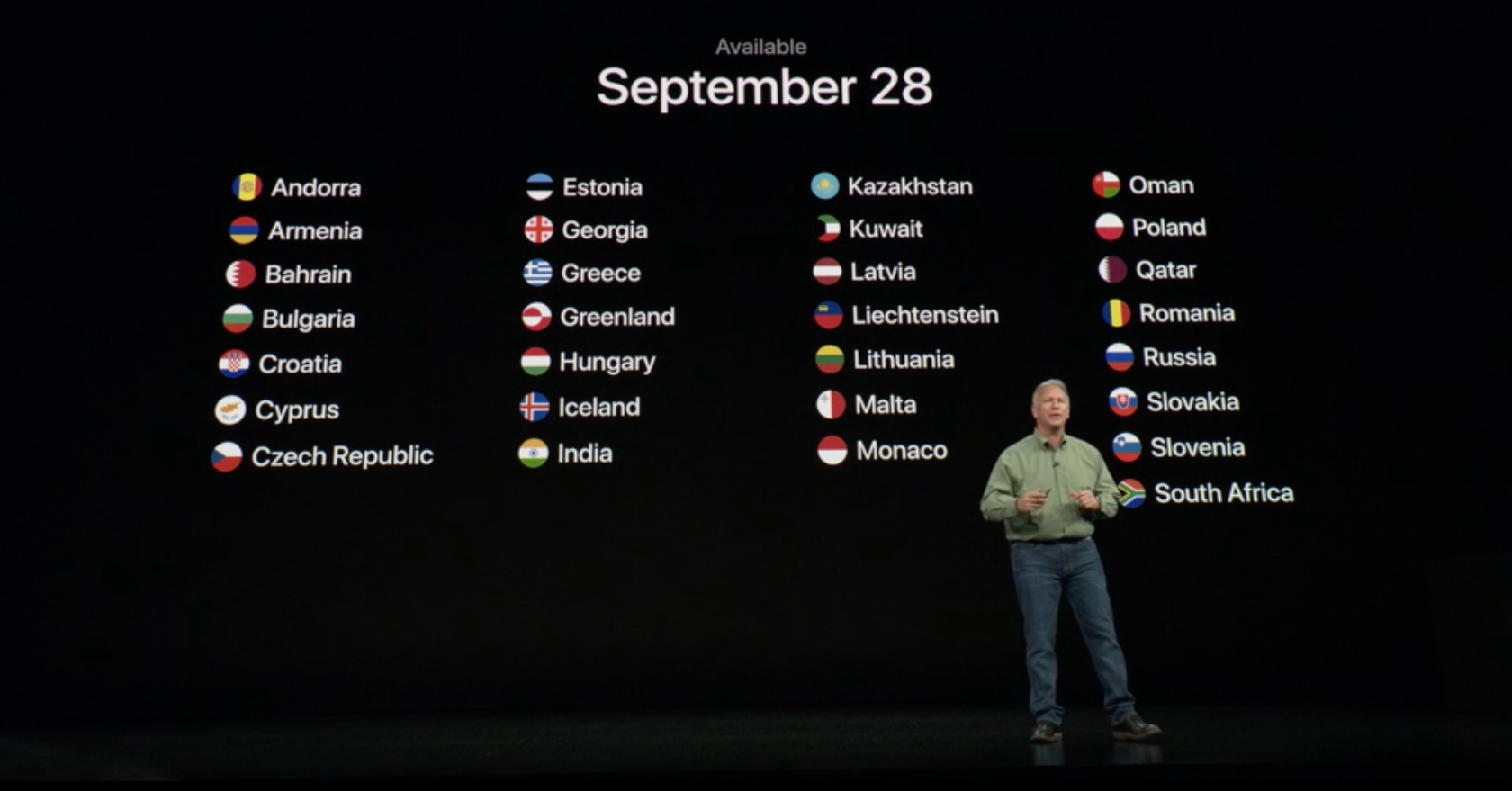 How did this year's Apple Keynote appeal to you? And what about new models? Will you upgrade your current model? For those of you who are deep in your pocket, we have a good message at the end. Apple has begun a new campaign – they will buy your old model. Apple does so in the context of socially responsible activities. For example, for a functional iPhone 6s, you get around $100. Learn more at the official Apple website.