USunlocked.com is a very handy service that allows you to pay with your credit/debit card in the US stores. You may, or may not know that some US stores don't accept foreign cards so if you don't use another payment method, you won't be able to use your credit card.
US Unlocked solves this issue. They provide you with a pre-paid virtual debit card that is funded by your US Unlocked account. You simply pay to them with your foreign credit/debit card and they are going to generate a virtual credit card that you can use when shopping at the US stores like Amazon, Netflix, and more.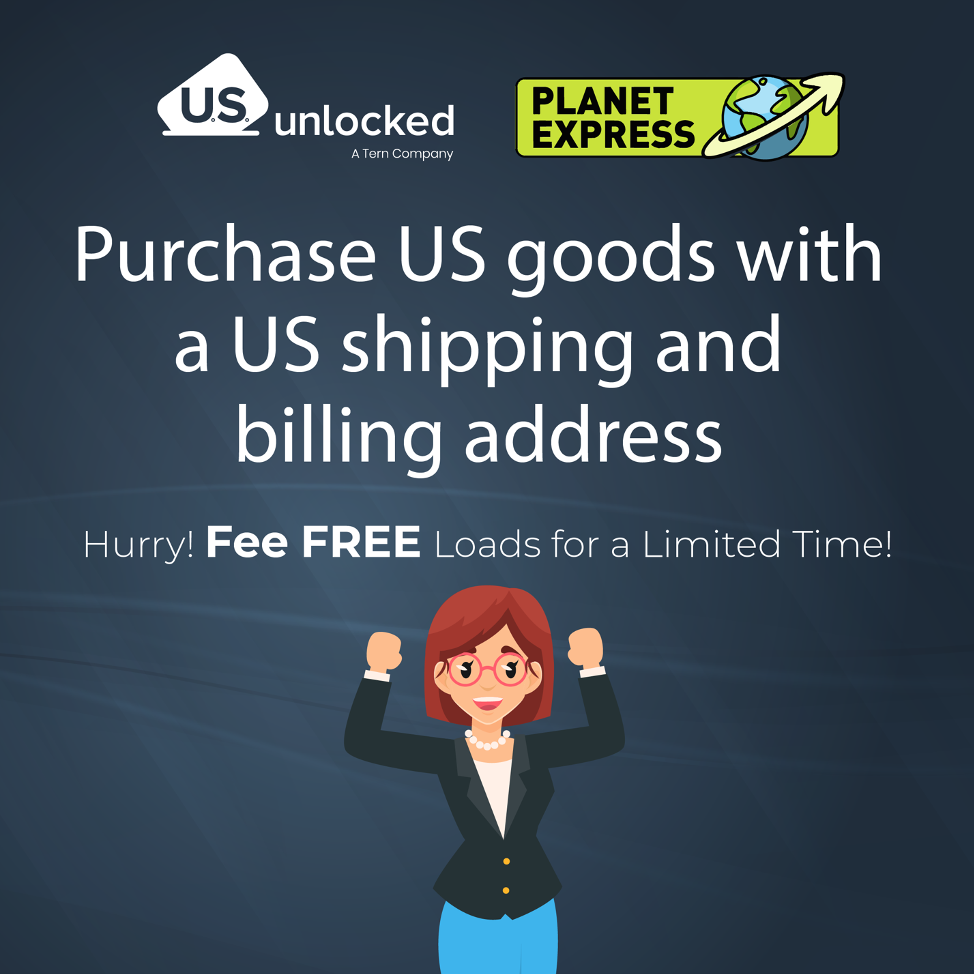 How Much Does It Cost?
When you sign up with US Unlocked, there is a one-time fee of $15. When you load your US Unlocked account, you pay a fee depending on the payment method. See more info on their clear and transparent pricing page.
But, we have good news for you! If you sign up using our link between the 3rd and 17th of April, you get fee free loads.
How To Get The US Unlocked card?
1. Apply – Applying for a US Unlocked Membership is easy. To set up your account, US Unlocked needs to know some personal details such as your name, home address and date of birth.
2. In the registration process, you will be also automatically offered to use your Planet Express suite number and address.
3. Load – The next step is to make an account load payment which will include a one-time application fee. Funds will be issued to your account approximately 2-4 business days once we have received your payment (provided you have passed the address and ID check)
4. Buy – You will be able to use your Virtual Payment Cards on most US online stores.
5. Reload – When you run out of funds, it is time to make a new US Unlocked Account Load Payment. You can set a minimum balance reminder in your account.
If US Unlocked doesn't suit your needs, there are more ways how to shop in the US stores using your foreign credit card. Find out more about them.
Updated on the 3rd of April, 2020.