We love technology – and especially those from Apple. An example of this may be the Apple Airpods introduced in 2016. Although manufacturers like Xiaomi, Beoplay, Sony, Bose, and others try hard to produce great products headphones, Airdpods still seem to be the best wireless headphones. However, the sound quality does not belong to the best, there are many other useful features.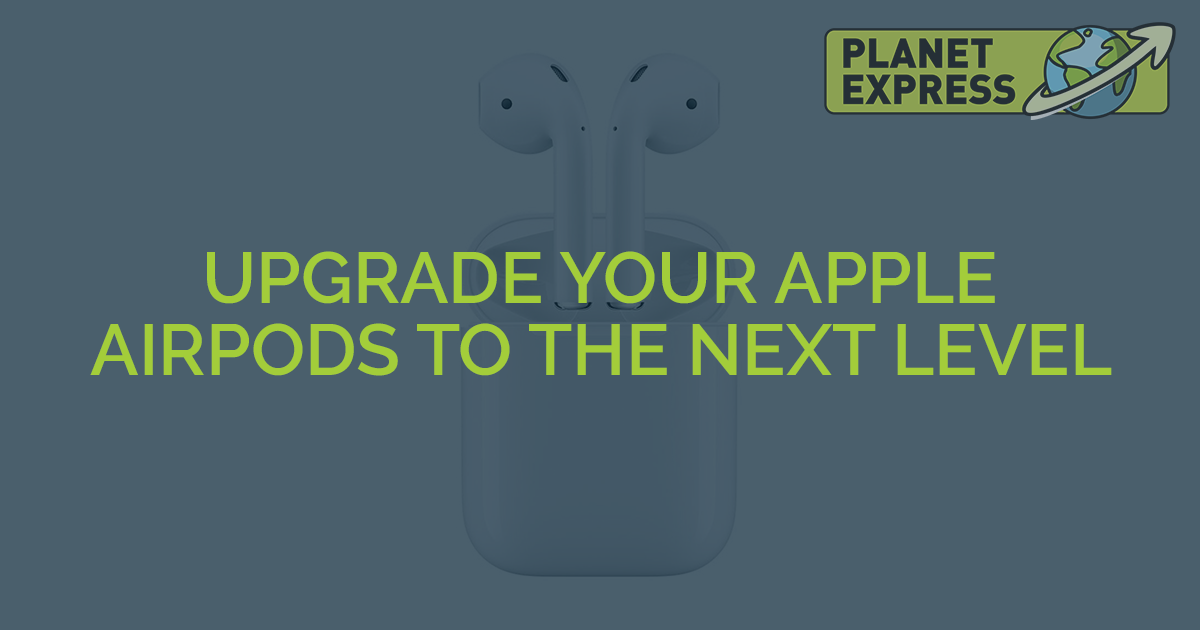 We did a little research. We will share with you tips on how to push your Airpods headphones to the next level. The speech will be about accessories that can be bought for Airpods. Did you know that Airpods can be powered wirelessly? Or, if there are cases to keep the charging box from scratching? There are even services that will send you Airdpods in whatever color you want…
How To Charge Your Airpods Wirelessly?
Many users complain about Airpods' packaging – especially about the charging process. The lightning connector is located on the bottom of the box, so charging is not as convenient as placing the phone with wireless charging on the charger. However, there are adapters that enable the wireless charging of the case. So if you're used to wireless charging, read further.

There are really lots of adapters for wireless charging, and it is quite difficult to choose the right one. We have selected the following 3 adapters available on Amazon that work with Qi technology:
Tip: Read our guide on How to order from the US Amazon.
It is important to say that wireless charging is not so fast as normal (wired) charging yet. It is so because there are energy loses and thus wireless charging takes longer.
Prevent Scratches With Cases For Airpods
There are hundreds of protective cases for Airpods. It is only up to you which one you will choose – there are waterproof cases, cases with a keychain, cases with graphics, and many more.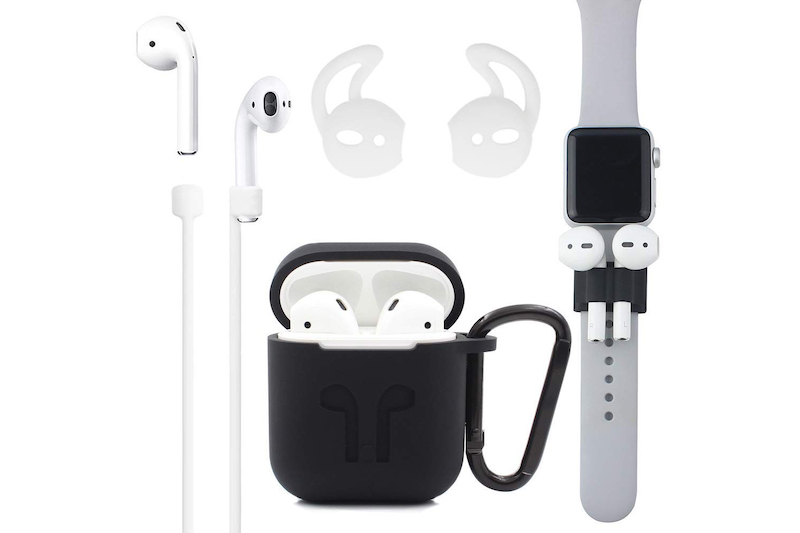 We selected a few cases from the most popular ones. You can buy them on Amazon:
It's Not Your Style? No Problem!
Although the choice of protective cases is really wide, not everyone has to choose. Somebody may not like the structure of the material or the case itself. There are also special "skins" that you can stick to the Airpods case. For illustration, we attach a video on how these skins are applied.
However, there are more hacks! Colorware has a simple configurator on their website so you can choose your favorite color for the charging case and even the headphones – independently of each other! So if you do not like standard white, you can choose from both glossy and matt or even metallic colors.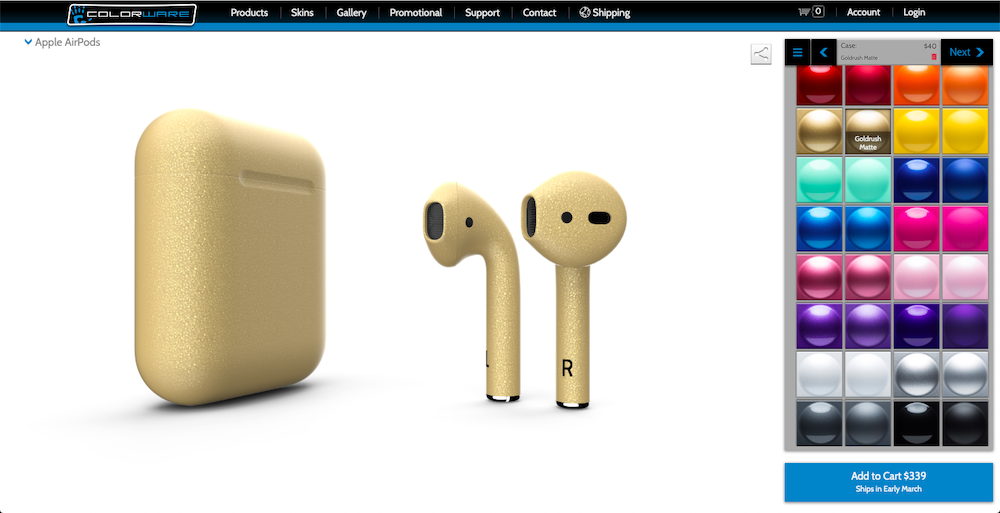 Airpods As A Help For People With Hearing Disability?
Apart from the fact that you can personalize Airpods, did you know they offer the Live Listening feature? Originally, this feature should help people with hearing disabilities. The sound from the iPhone (iPad or iPod) is captured by its microphone, then amplified and sent to the Airpods, which in this case act as a hearing aid.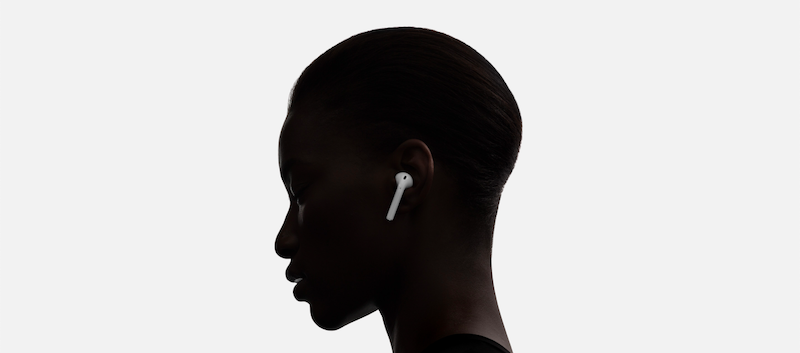 However, people began to come up with different ways to use this feature. The first thing is to listen to people without their consciousness – you just leave the phone in the next room and sit with the Airpods in the second room. You will hear what people talk about behind closed doors.
The second, much more useful feature, however, is the simulation of a baby monitor. If you have a child at an age when you need to watch it every minute, leave your iPhone next to the child, and whenever the baby wakes up and starts crying, you will hear it through Airpods.
2nd Generation Of Airpods In 2019?
There are rumors that Apple's 2nd generation of Airpods should be available this year. The exact date of the launch is not yet known, nor is it clear what other improvements the headphones will have. Meanwhile, the following features are discussed between experts:
Voice control of Siri.
Bluetooth 5.0.
Waterproof.
Sports and health activities tracking.
Better sound quality.
Wireless charging.
Noise cancelation.
Longer battery life.
None of the above information has yet been officially confirmed or refuted by Apple. So it's more about analysts and technology enthusiasts' opinions. Anyway, Apple sent one message to the people. Viewers noted during the September conference that the main actor activated Siri with the notorious "Hey, Siri" right away at the opening video:
We see a lot of space for improving Airpods. So we are looking forward to what Apple will come up with. We will, of course, inform you about the new Apple products on our blog.