If you are reading this article, you probably want to start collecting Funko Pops or you collect them already. We contacted a few Funko Pop collectors and this is the result – an ultimate guide on how to collect these popular plastic figures. The guide covers the basics of collecting and also provides you with useful tips & tricks. You will find answers to all your questions about collecting Funkos, we promise!
What Are Funko Pops?
Funko Pops are vinyl figures inspired by characters from movies, pop culture, and real-life that have oversized heads and eyes. There are more than 8000 different figures and dozens of categories on the market. Funkos became popular worldwide in the last few years. There are communities around the world that share the pictures of their collections with each other.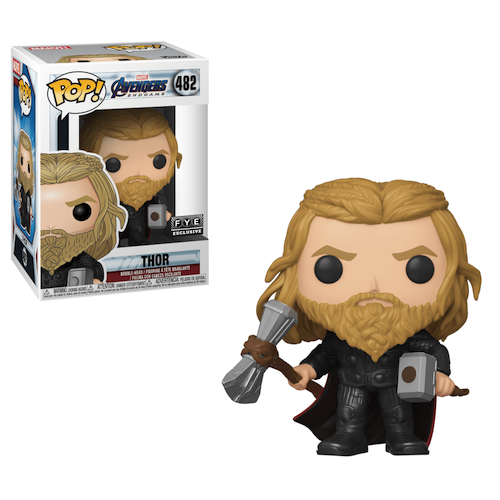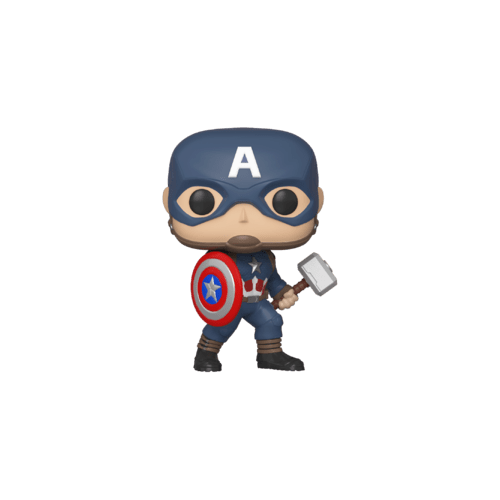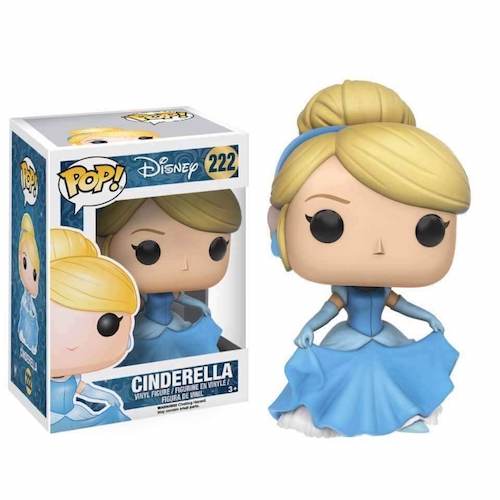 What Types of Funko Pops Are There?
Funkos by Category
The amount of different Funko Pop categories is mindblowing. However, among the most popular belong Harry Potter, Marvel, Disney, Star Wars Game of Thrones and Stranger Things. The complete list of categories you can find at popvinyls.com.
Funkos by Size
There are also different sizes of Funko Pop figures. The most common are the tiny ones (4″) but there are also 6″ and even 10″.
Funkos by Finish
Sepia – these Funkos have the sepia tone. Check the following picture of Wonder Woman.
Black and white – there are some Funkos with this 'retro' design out there too.
Flocked – the figure has a fuzzy/furry texture. See more details in this video:
Glossy – our favorite category. These Funkos have nice glossy finish of different colors.
Glow in the dark – these Funkos literally glow in the dark!
---
Why Start Collecting Funko Pops?
The question is why you should even start collecting Funkos? The answer is not easy. A lot of people simply fell in love with some characters from movies. Do you remember the first time you saw Thor, Harry Potter, Iron Man, Forrest Gump, etc.? Imagine owning your favorite character in the form of a small plastic figure you put on a shelf in your bedroom.
However, if you think you are going to get rich by collecting Funko Pops in the short term, the effect will probably be the exact opposite. Collecting is not cheap, and the value of Funko Pops Doesn't grow as quickly as you may wish. Make sure you set a budget you wanna spend on collecting Funko Pops, otherwise you may realize you spent hundreds of dollars.
This brings us to the following topic…
---
How To Start Collecting Funko Pops?
Most of the collectors start with buying their favorite characters. They buy their favorite character, and then another, and another. Before they realize, they own 10 Funko Pops. Our reader and Funko Pop collector, Mike Pexstaerts, shared his story with us:
I went shopping with my girlfriend 4 years ago. We stopped at a comic book store and we saw Funko pops. My first impression was 'Wau! These figures look so strange with their enormous head' but then I saw a Jon Snow (from GOT) Pop and… I fell in love with them. This was the beginning of the end ;).
Funko Pops were not that popular in Europe (we are always late here haha) but I found some communities on Facebook. I learned a lot about Funko Pops, I made a lot of friends too and I tried to build up my collection (only GOT at this time). It was kinda frustrating since I was a student with barely any money.
GOT Funko Pops were really expensive at this time (btw. Did you know that GOT pops saved Funko?). The show was really appreciated, which impacted the prices. Since I couldn't buy GOT Pops anymore, I started to buy other series like Marvel, Star Wars, Rick and Morty, Big Bang Theory, IT, Shining, Back to the Future, Spongebob, The Witcher and my first ever love – Pokémon.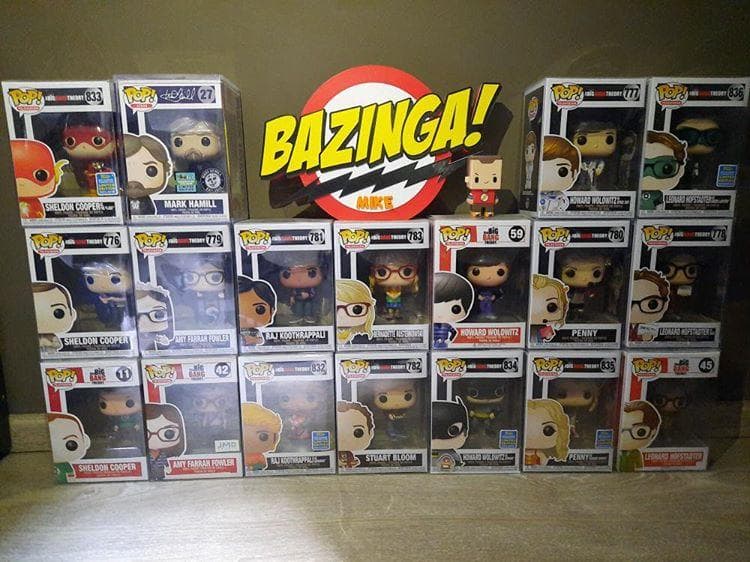 I'm a HUGE fan of pop culture so I love many, many, manyyy things. I built my collection slowly (thanks to Facebook communities and good deals) and then I graduated. Which meant work and money. That's what motivated me to buy Funko Pops in the US too. Now I'm sitting at 300+ Funko Pops but I'm starting to sell them slowly and focusing on my favorites pieces. Space is really a problem.
Mike has a group on Facebook in France/Belgium. They are posting news, animations, and also good deals. They also have partnerships with some stores! Funko is a part of his life for nearly 4 years and as he says: "I'm still loving it." Here are some of his signed Funko Pops:
So, don't try to find nuclear science behind collecting Funkos. It is no magic. Simply choose the characters you like and start collecting them. You can collect different categories, colors, editions, etc. Are you in? If so, continue reading because now, we provide you with tips on stores where to buy Funko Pop figures.
---
Where To Buy Funko Pops?
Buying Funko Pops is easy. Especially if you come from the US. The US is the biggest Funko Pop market so the selection of Pops is much wider. There are also limited editions of Funko Pops that are available for the US stores only. Limited editions can be found in Walmart, Target, Hot Topic, Barnes & Noble, Walgreens, etc. We have a fully dedicated article on where to buy exclusive US editions here.
If you come from outside of the US, there is a high chance you can buy Funkos from local online toys, comics, and game stores. However, if you are not able to find the desired Funko Pop, don't be afraid to look for alternatives. It is very easy to buy Funkos from abroad, other collectors, or trade Funkos.
---
Where To Trade Funko Pops?
According to our research, there are 4 main places where you can trade (or eventually sell) your Funkos.
Before you send your money to someone, make sure it is a reliable seller. Be very careful when trading with other people!
eBay Listings
eBay has a category dedicated to Funko Pop collectibles. There are almost 500 000 listings that are delivered across the US. If you live outside of the US the offer will be smaller. However, you can take advantage of our package forwarding service and trade/buy from the sellers in the US too! Read how it works here. On eBay, you can find very rare Pops sold for up to $99,999.99!
Facebook Groups & Communities
Almost every major city/country has its own Funko Pop Facebook group. For example, in the US, every state has its own group! Just type: "Funko Pop + your country" in the search field and we are sure you will be able to find a relevant group for your needs.
Reddit Threads
If you are a user of Reddit, you probably appreciate the r/funkoswap thread containing more than 25 000 members. However, some users reported that this thread hasn't been too good lately.
Mercari Marketplace & App
Mercari is an online marketplace where you can list different kinds of products. It is very similar to eBay. There are more than 999+ Funko listings. You can also download their app to make things easier for you when looking for a new Funkos.
---
How To Showcase Your Funko Pop Collection?
Ok. Let's say you have a few dozens of Funkos now. How to showcase them? This is a tricky question. Depending on the size of your collection, it takes more or less effort. If you have just a few Funko Pops, your shelf on the wall can be enough. When your collection starts growing, you have to expand the space needed for the new Funkos. It is good to think about this in advance. Ask yourself how serious you are about collecting Funkos. If you are all in, the Funko Pop figures can take even a whole room!
Funkos With or Without the Retail Box?
You can keep your Funkos in the retail boxes, showcase the figures by themselves or use the figure with some props. Between collectors, Funko Pops are more valuable with the retail box, however, the retail boxes are sometimes not as photogenic as a figure. So it depends on the reason why do you collect Funkos. Do you wanna take good pictures on your Instagram? Feel free to take the Pop out of its box and take some cool pictures.
If you want to try getting the highest value of your collection possible, maybe you should consider keeping your Pops in the retail box. Make sure you handle Funkos with care. If the retail box will be damaged the value of your Pop falls drastically.
---
What Funko Pop Influencers You Should Watch?
There are tens of thousands of Funko Pop collectors out there. But just a few are worth watching. We have a fully dedicated article where you will find top-notch Instagram profiles and YouTube channels that will provide you with a lot of inspiration – on how to take pictures of your Funkos, which figure to buy next, how to select showcase your collection, etc. You can also compete with others for the best / most beautiful collection in your location/country or even the whole world!
We recommend @giojammiesfunko Instagram profile. She specializes in Disney & Wizard Funko Pops and posts a lot of unboxing on a regular basis.
For inspiration how to take the best pictures of your pops possible, follow @funko.shutter.
---
Funko Pop Glossary
When collecting Funkos it is possible you will get in touch with different acronyms on forums, Facebook groups, in conversations, etc. Here is the list of the most used ones:
| Acronym | Meaning | Example |
| --- | --- | --- |
| B&N | Barnes & Noble | a US online store selling Funko Pops |
| DBT | Double Boxed Toys | an online store selling Funko Pops |
| ECCC | Emerald City Comic-Con | a convention hosted in Seattle |
| FT/FTO | For Trade/For Trade Only | It is used when you have some figures for trade. |
| FS/FSO | For Sale/For Sale Only | It is used when you have some figures for sale. |
| GOT | Game of Thrones | a popular HBO series |
| GOTG | Guardians of the Galaxy | popular Marvel movies |
| GITD | Glow In The Dark | Is used for Pops that glow in the dark. |
| GS | Gamestop | a US online store selling Funko Pops |
| GT | Galactic toys | an online store selling Funko Pops |
| HT | Hot Topic | a US online store selling Funko Pops |
| HTF | Hard to Find | These figures are difficult to find |
| IB | In Box | When you have a Funko Figure in box. |
| ISO | In Search Of | When you look for some Funko Pop figure. |
| LE | Limited Edition | Limited edition of Funko Pop (i.e. Walgreens) |
| MCU | Marvel Cinematic Universe | Is used when talking about Marvel movies |
| MIB | Mint In Box | Very good condition of the retail box |
| MINT | Mint Conditions | Very good condition of the retail box |
| NIB | New In Box | the retail box is new |
| NFS | Not For Sale | When the figure is not for sale. |
| NFT | Not For Trade | When the figure is not for trade. |
| NYCC | New York Comic-Con | a convention hosted in New York |
| OBO | Or Best Offer | When you want to sell your Pop for certain prace or best offer. |
| OOB | Out of Box | the figure is out of the retail box |
| PIAB | Pop in a Box | an online store selling Funko Pops |
| PM | Private Message | Personal message to a user |
| PPG | Pop Price Guide | www.poppriceguide.com |
| SDCC | San Diego Comic-Con | a convention hosted in San Diego |
| WTB | Want to Buy | I want to buy Thor 482. |
| WTS | Want to Sell | I want to sell my Thor 482. |
| WTT | Want to Trade | I want to trade my Thor 482 for Cinderella 222. |
---
Collecting Funko Pops FAQ
Here are the answers to the frequently asked questions about collecting Fuko Pops.
? Should you keep your Funko Pop figures in the retail box?
It depends on your preference. However, Funko Pops that are kept in the original retail box, have a higher value for collectors. The downside is that you can't take very good pictures of your pops in nature, for example.
❗️How to avoid buying fake Funko Pops?
Yes, even in the Funko Pop world can be found fake Funko Pop figures. Fortunately, it is pretty easy to recognize them. Check out for this evidence:
Retail box imperfections – when buying a new Pop from an unverified seller, make sure you ask him for pictures. Fake Pops has weird borders, missing logos, wrong numbering, coloring, and stickers.
Item number – the real Funko Pops include the item number that consists of the year and item number.
Funko Pops feet – at the bottom of Funko Pops, you should be able to find a Funko LLC logo (if it is not there, it can be bellow rear skull or chin. Otherwise, it is highly possible that Pop is fake.
FunkoPopAlliance has a good guide on how to spot fake Pops, make sure you check it out.
⭐️ What is Funko Pop Grail?
Funko Pop grails are the figures that are expensive or hard to find. It may be limited editions from some comic-cons. However, there is no authority that would declare a certain top as a 'grail'. It is a purely subjective title.
Read more info about grails here.
? Are Funko Pop figures worth collecting?
There is no easy answer to this question. It is a purely subjective thing. If you love Funko Pops and you enjoy the look at your collection, then it is worth collecting for you.
However, if you think you wanna get rich collecting Funkos we don't have good news for you. If you won't be lucky enough to buy some figure that will grow in value in the future, collecting Funkos will probably cost you a lot of money.
? Are Funko Pops a good investment?
You probably won't get rich by collecting Funkos. You have to be extremely lucky to pick the right pops that will be valued more in the future then they are now. Nobody knows what Figure will be the next grail.
? What do the numbers on Pops mean?
The numbers on the Funko Pops retail boxes indicate the mold used when manufacturing the Pop. You may find the same figure with the same number but in a different variant.
---
Do you like this article? Make sure you share it with your friends!