We have another shopping hack for you! After best deal sites where you can find discount coupons and vouchers, and cashback portals, we found a very similar but more convenient way to save money when shopping online – Honey Extension. The average savings are 17.9% according to Honey, so we believe you should try it.
Table of Contents
---
What Is Honey?
Honey is a browser extension (they also have a mobile app, but it doesn't work as well so far according to reviews on App Store) that find discount coupons for your online purchases with one click. It's available for Chrome, Firefox, Edge, Safari, and Opera, it is very convenient and you can save a lot of money with minimum effort – that is also a reason why we like it.
Honey Additional Features
Except for finding the discount coupons and deals, Honey also offers the following features.
Droplist – You save a product and Honey will notify you when there is a price drop.
Best-Price Detection (Amazon only) – Honey automatically detects the seller offering the lowest price (including shipping).
Price History (Amazon only) – Honey shows you the historical price for the products (in a period of 30, 60, or 120 days).
Are You A Frequent Shopper? Try Honey Gold
The main difference between 'Honey' and 'Honey Gold' is that with Honey Gold you can earn gift cards (even Amazon gift cards). So, how does Honey Gold work?
You create a free account and activate it.
You earn Gold when you shop online.
You can redeem Gold for free gift cards from stores like Microsoft, eBay, Amazon, and more.

Honey Gold is useful for frequent online shoppers. So, if you are one of them, don't hesitate to give it a try.
---
Where To Take Advantage of Honey?
You can use Honey on more than 30 thousand websites worldwide. The list of available online stores will appear upon login to your Honey account. There is also a second way how to find out if there are some deals. If you install the extension and visit the online store you want to shop at and the Honey extension icon won't be grey, there are probably some deals waiting for you.
Below, we list some of the most popular US online stores that our customers love.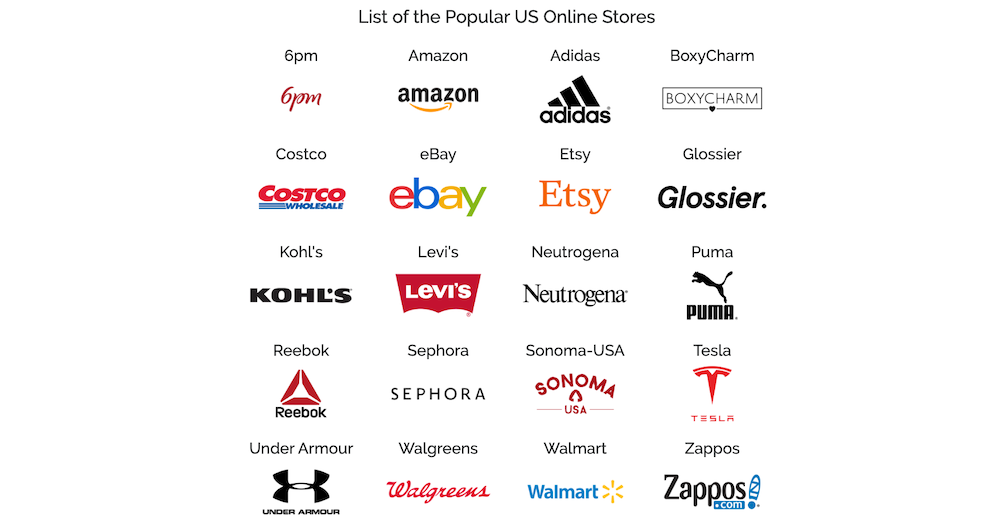 ---
Honey FAQ
✅ Is Honey a safe extension?
Yes, the Honey extension is safe. This browser extension is used by more than 17 million people and it has more than 150 thousand reviews on Chrome Store. Honey states in its Privacy Policy that they don't sell any personal data to 3rd parties.
❓ Why is Honey extension greyed out?
If the Honey extension is greyed out, it means you are on an unsupported website. This means there are no deals and discounts that Honey could find.
? Can you use Honey on Amazon USA, and Amazon UK?
Yes, Honey can be used on both Amazon USA and Amazon UK.
---
Summary
Honey is an extension that should every online shopper consider installing because it is supported by major online stores. This means you can save a lot of money on a single click. According to Honey, the average savings are 17.9%. We believe it is worth it. What are your thoughts? Are you the Honey user? And if not, do you consider installing it?