Some of the US online stores don't accept credit cards that have the billing address outside of the US. It may be a huge problem for you because if the store doesn't offer different payment methods (like Paypal, for example) you won't be able to order products directly. But, there are solutions to that. We explain them on this page.
Solution #1: Get the US Address and Add it As Your 2nd Billing Address
The first solution is cheaper but it is not as reliable as the second solution. However, if you have time to spend, feel free to try it.
Getting The US Address
First, at all, you have to have the US address. Today, it is a matter of a few minutes to get it. We can provide you with the US address in California and also a sales-tax-free address in Oregon (for premium members only). The point of the US address is that you need to link it to your credit/debit card so the payment system of the online store (the store you want to order from) will allow your payment to go through.
The US address from the Planet Express has the following format:
Name Surname
17224 S. Figueroa Street, Suite #A1234
Gardena, CA (California) 90248
+14245296998
Adding Your US Address As The Billing Address
You will have to contact your bank if you want to add the Planet Express address as your second billing address. Contact them with the request and explain to them that you want to order things in the foreign online store. Please, remember, that not every bank will meet your conditions. However, if they will be able to do this for you, it is highly possible that the online payment system proceeds your payment because your billing address will be the same as the delivery address (your Planet Express address).
To avoid this hassle, we recommend solutions #2 or #3.
Solution #2: Use Our 'Shop For Me' Service
Our Shop For Me service is very useful especially if you are not allowed to pay with your credit/debit card in the US online stores. Simply let us know what do you want to buy and from which store, and we will buy it for you. Furthermore, we accept the following payment methods, so you don't have to limit yourself to credit/debit cards only!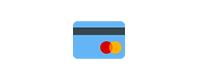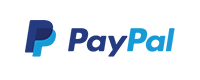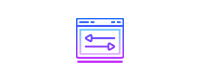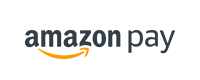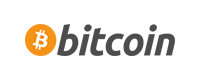 The Shop For Me service is very convenient and it has been used by hundreds of our customers already. Feel free to place your order today.
Solution #3: USunlocked.com – Shop For Me Alternative
There is also a 3rd solution – a very handy service called USunlocked.com. It provides you with a virtual credit card that is funded by your US unlocked account. You simply pay to them with your foreign credit/debit card and they are going to generate a virtual credit card that you can use when shopping at the US stores like Amazon, Netflix, etc. Feel free to sign up with them using our partner link.
---
If you still have trouble when placing the order at your favorite online stores, feel free to contact us.