Food supplements are very popular. One study shows that more than 80 % of athletes use some sort of supplement. However, even if you are not a professional athlete but rather a sport active person, you will probably benefit from supplements.
High-quality food supplements can help you with:
Faster regeneration,
gaining muscle mass,
improving your endurance,
improving your performance,
increasing muscle mass,
and more.
Of course, there are also some side effects of taking supplements. More about it you can read at the National Institutes of Health website.
But the question is, where to buy supplements? What are the best supplements stores out there? Did you know that you can buy supplements in the US often at lower prices than anywhere else? No? Then read on, we have prepared a list of the most popular supplements online stores that our customers love.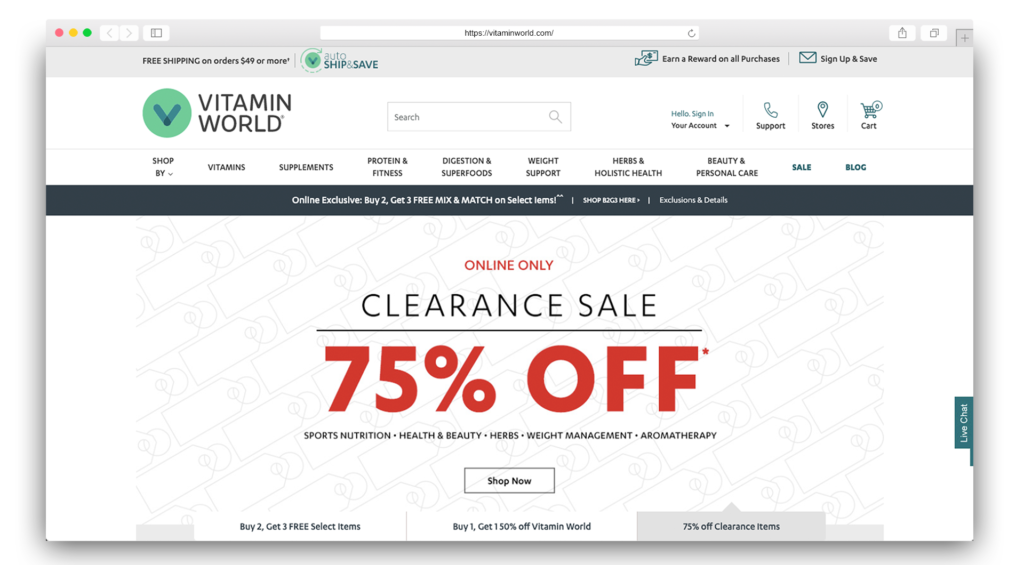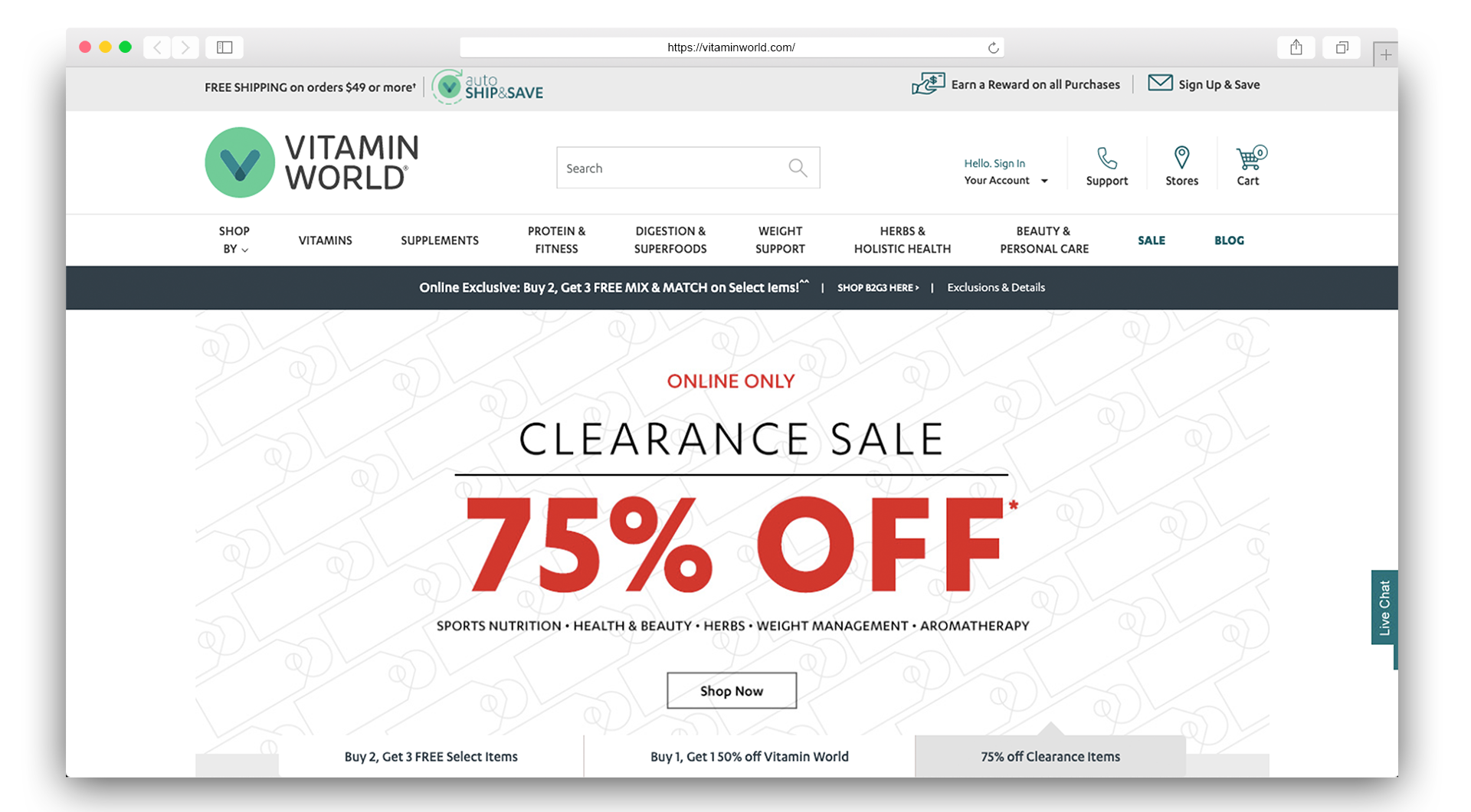 The name of this store can be confusing. However, Vitamin World certainly does not offer vitamins only. You will also find there a wide range of supplements of all kinds (proteins, BCAA, gainers...). And if you buy over $49, you will get free shipping across the US.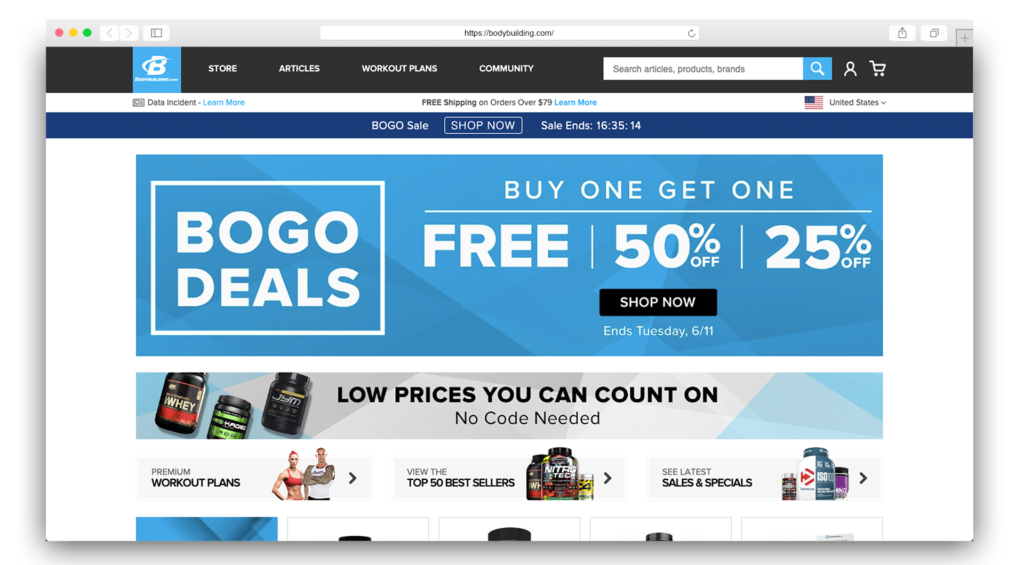 Where to look for supplements for bodybuilders other than at Bodybuilding.com? This store is probably the largest among supplement stores. They process thousands of orders every day, and purchases over $75 are eligible for free shipping.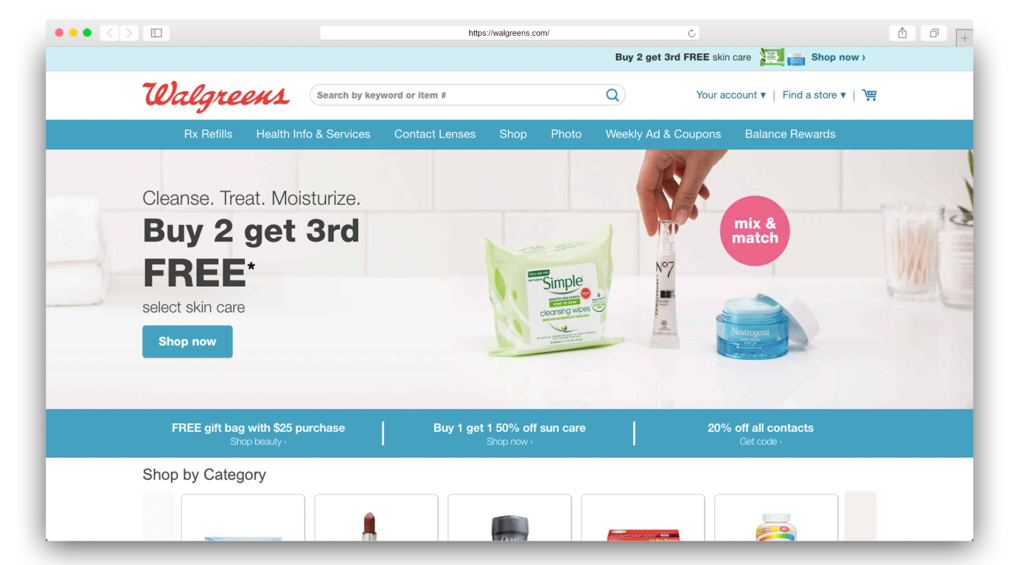 The Walgreens Store previously operated under the name "Drug Store". But since September 30, 2017, they teamed up with Beauty.com. At present, it is an online pharmacy where you can buy both supplements and products for your health. You can get the free shipping across the US for orders above $35. The question "how to get international shipping from Walgreens" we answer here.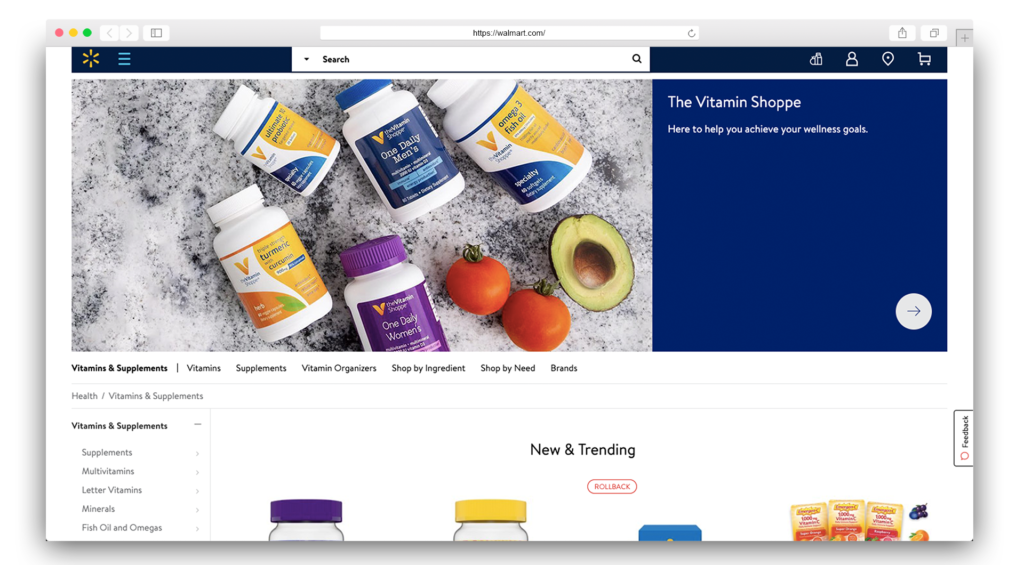 In Walmart, of course, you are going to find a large variety of food supplements too. Choose from hundreds of products from the cheapest to the more expensive and more quality ones. You can also rely on plenty of customer reviews for individual products, making it easier for you to choose the right supplement for you.
Walmart doesn't offer international shipping to every country. We explain how to get international shipping on our website dedicated to Walmart.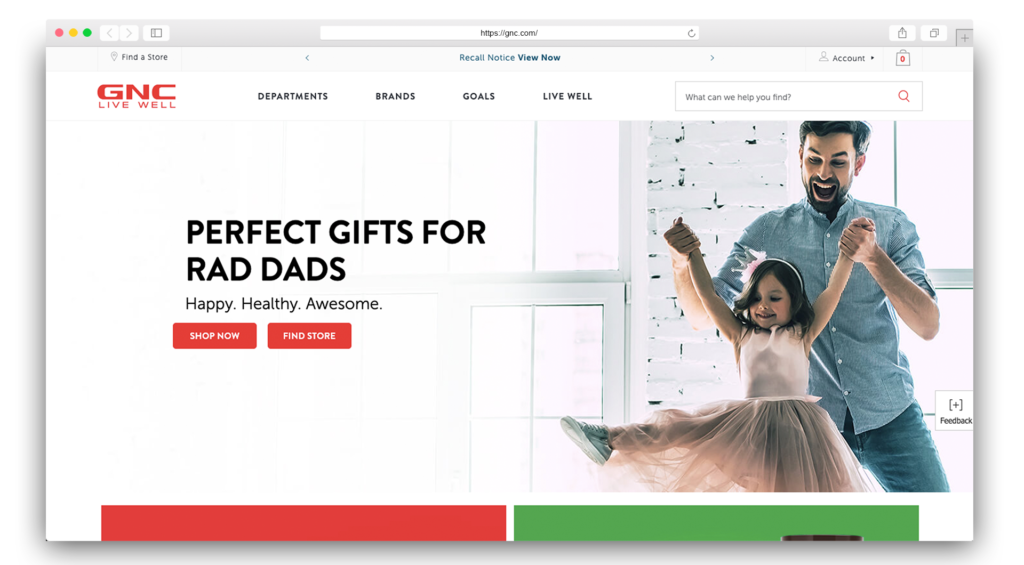 GNC is one of the largest online stores of supplements (proteins, carbohydrates, creatine, vitamins...) in the US. Our customers have good experiences with them. They often announce discounts and time-limited offers like "buy one, get one 50% off" etc. By the way, orders above $49 get free shipping.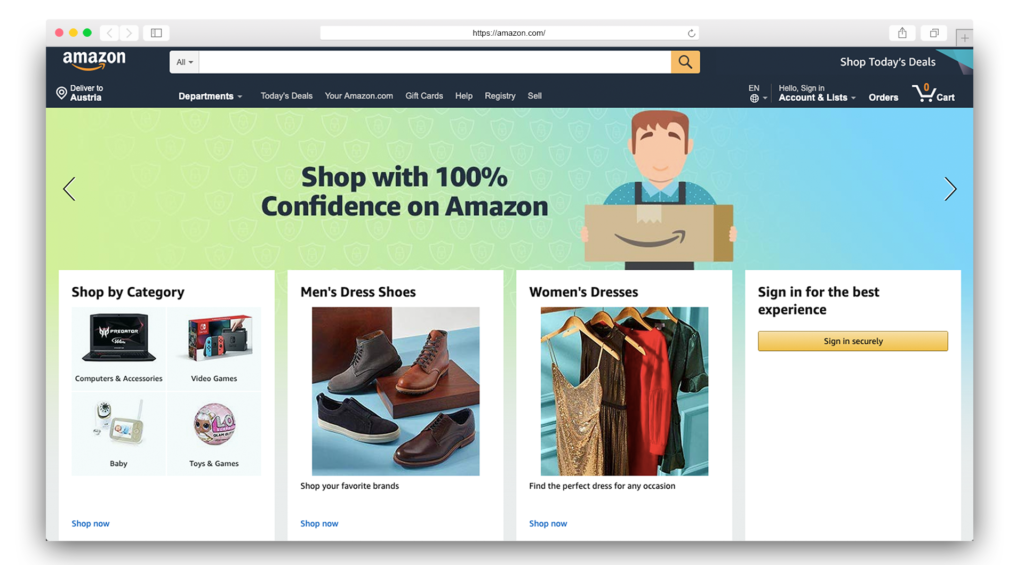 Even Amazon is not behind, and like Walmart also offers a wide range of fitness supplements. When selecting products, we recommend reading customer reviews. In our opinion, customer reviews are one of the reasons why is Amazon so popular. Feel free to read our How to order from Amazon to get an international shipping website.
Do You Need To Ship Outside Of The US? No Problem!
If you live in the US, you are lucky. However, if you live outside of the US, you have 2 options when purchasing products from the online stores that don't offer international shipping:
You have to find someone (friend, acquaintance, or a complete stranger) to ship the receive the goods and send them to your address.
Or you can take advantage of the package forwarding company like Planet Express.
How Does The Package Forwarding Work?
When you sign up with us, you will be able to activate your own US address.
Then you can order the goods to this address. Once we receive it, you will get a notification email from us.
After that, you can fill in the customs declaration and select the delivery method for your country.
Shipping from the US may not be expensive at all. You can calculate the price in advance using our postage calculator. In case you order more packages from different stores, you can use a service called consolidation to save more than 50% on postage!
Did the article help you? Make us happy and share an article with your friends.