We always listen to the feedback of our customers. Based on our opinion, it is the best way how to improve our service, listen to the feedback of our customers. Today we would like to introduce you a new Planet Express feature which has been developed based on the feedback from our customer. This new function is called Consolidation History.
If you are a power user and consolidate a lot of packages, sometimes it is a headache to have all your consolidations well organized. To help you keep an eye on all your consolidations, we developed this new function. Thanks to that, you can see all your consolidations in one place. See below how it looks: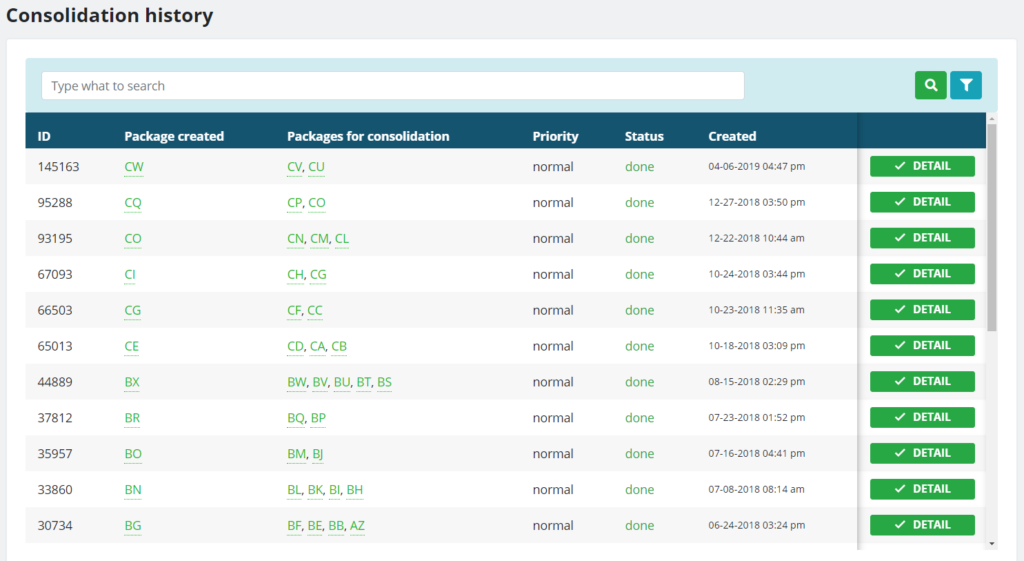 To access the list of your consolidation history, just login into your account, click on Packages/ Consolidation History. And more over – you can also see detail of each consolidation ?
Send Us Your Feedback
As you can see, we always listen to our customers! So if you have any idea or tip, how to make Planet Express better, please share your feedback. Of course, you will get some gift for that! ?