Today, we continue our mini-series on how to order luxury brand products directly from the US. We've explained to you how to shop on Hermès.com and MichaelKors.com. Today, we will return to the more traditional brand again – Neiman Marcus was founded more than 110 years ago in 1907. So you are in the right place if you are interested in how to get the products of this brand to your country. We will show you that step by step.

For clarification, it is important to note that at the neimanmarcus.com online store, besides Neiman Marcus, you can also find products of several dozens of brands and fashion designers (Prada, Carolina Herrera, Brunello Cucinelli, Cosabella …). The choice is really wide, so if you have troubles with self-control while shopping, we recommend setting a budget in advance.
1. Set up an American Address with Planet Express
Some products in Neiman Marcus are shipped worldwide, some (probably most) of them are not. The following message will appear if you try to ship goods that are not delivered outside of the US.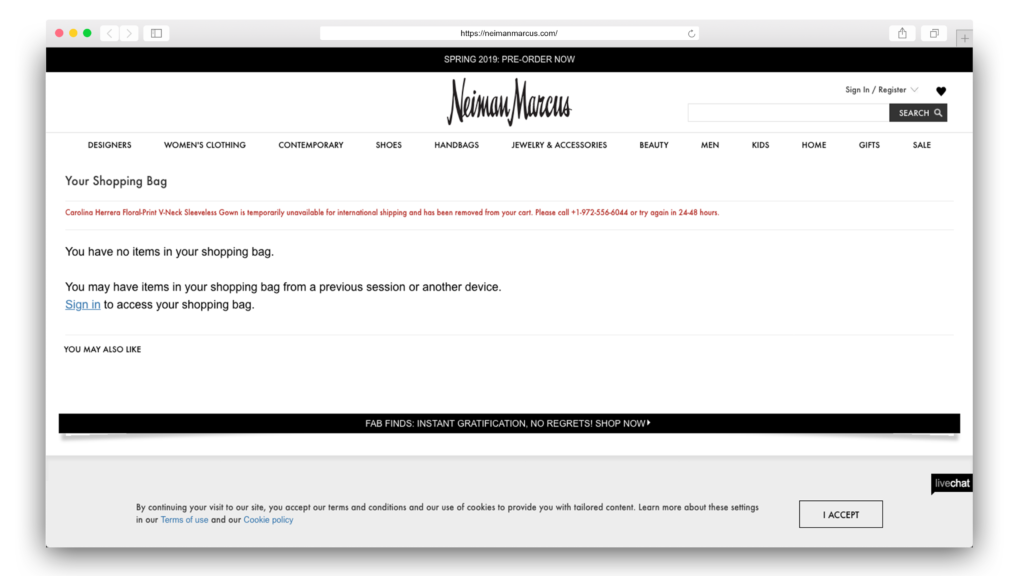 That's why you need to set up an American address. The seller will send the products to this address. Then, we will forward them to your country. The service is relatively cheap and fast.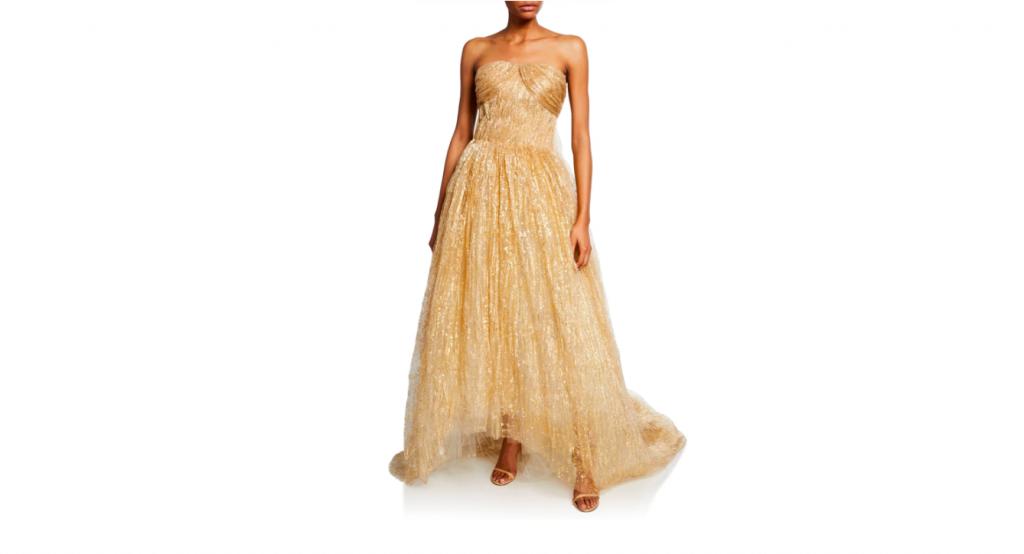 By the way, will you guess how much this dress cost? The right answer you will find out on in the following pictures. When selecting clothes, we recommend paying increased attention to size selection. Fortunately, Neiman Marcus offers a detailed table of sizes, so choosing the right one for you should not be a problem.
Click the ADD TO SHOPPING BAG button to add items to your cart.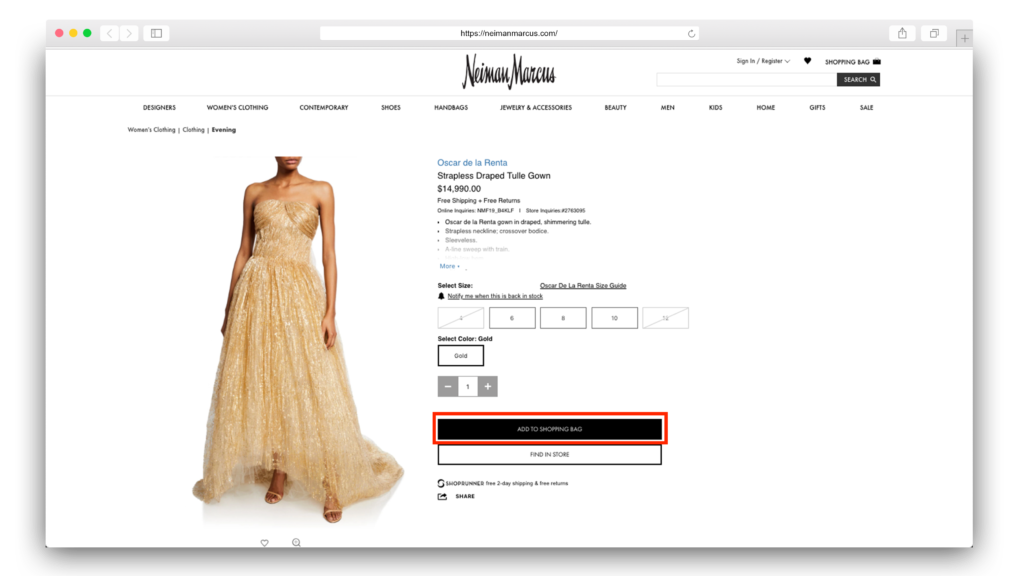 At the top right corner, the items that you have in the cart will appear. To finish your order, click CHECKOUT.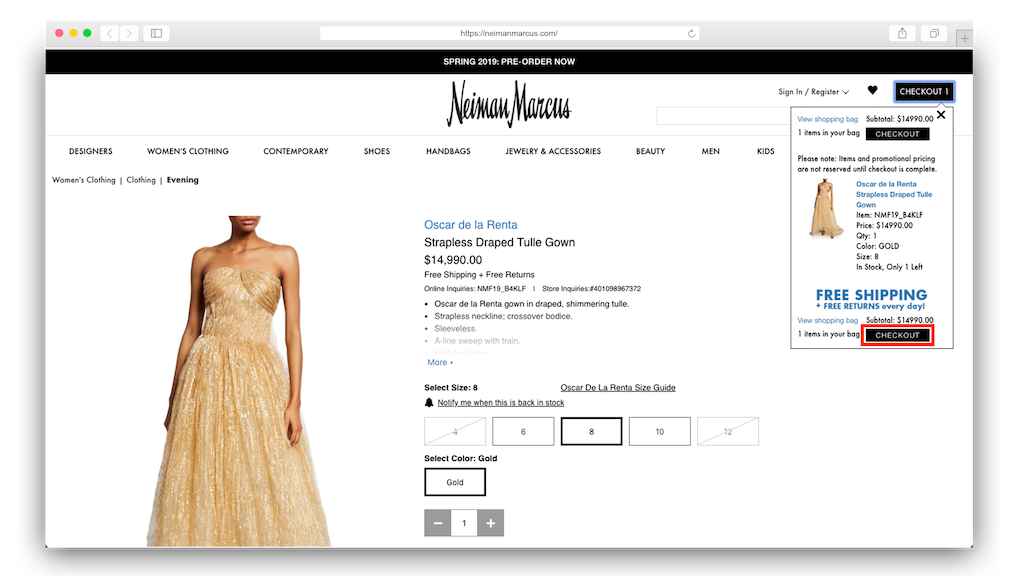 You will be redirected to the order summary. You can sign up for your Neiman Marcus account or shop as a guest. For illustration, we will shop as a guest, so we click on GUEST CHECKOUT.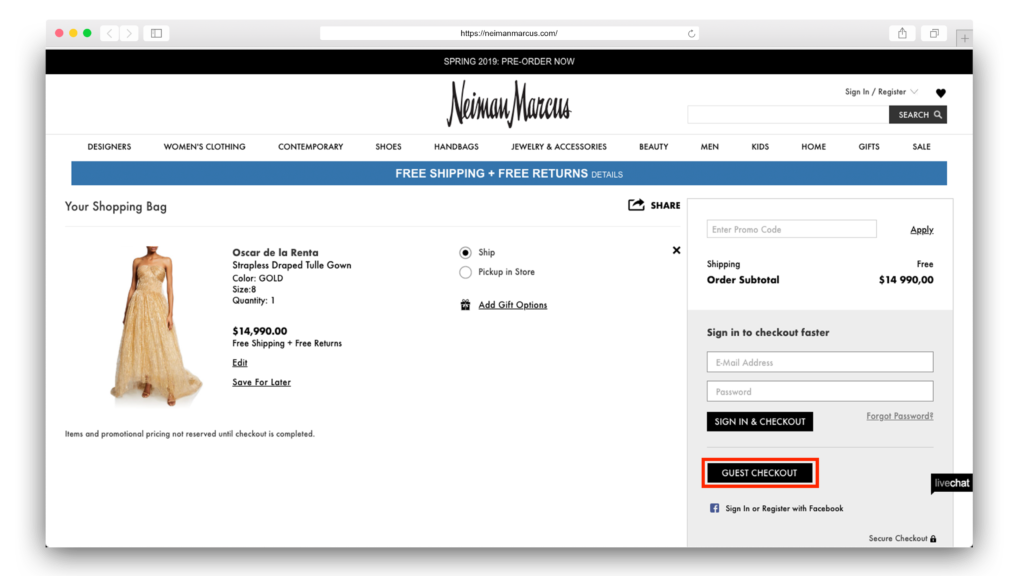 You will be able to fill in the delivery address. This is one of the most important steps. Do not fill out your home address, but the address you received from us. Keep in mind that your identification number is particularly important. So we'll know which account to assign the package.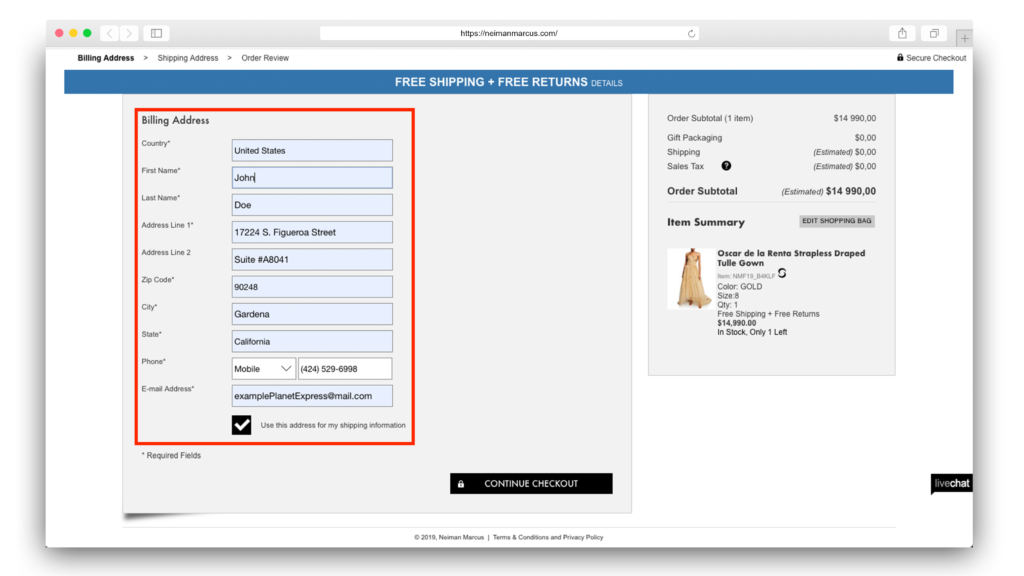 The final step of the order is to choose the delivery method and pay. You can pay on Neiman Marcus by credit card or PayPal, After the payment, you confirm the order by clicking the PLACE ORDER button.
The order has been accepted and now you just have to wait for the dress to be delivered to our warehouse in California.
3. We Received your Dress. What to do Now?
After receiving your package, we will send you a notification email. Once the package is in our warehouse, you can proceed to the last step – forwarding the package to your country. First, you fill in the customs declaration describing what is the content of the package.
After that, you just have to choose the delivery address and delivery method. If you send something more valuable (like the dress above), use shipping methods from DHL or FedEx. They offer more detailed package tracking and eventual refunds are easier.
Now, just wait a few days before the package is delivered to you. In the end, it was quite easy to ship the dress from the US. What do you think? Let us know if you would buy such an expensive dress, or it is a waste of money.