You have probably heard about the current situation in Bolivia. If not please see this blog post. The problem is that Bolivia stopped receiving of international packages and they blocked them. Thanks to it USPS (Postal office in the US) decided to not sent new packages to Bolivia until the situation will be solved.
What happened to packages which have been already sent?
We were able to get your packages back from Bolivia to the US. So some packages already arrived, some of them are still on the way. We are doing your best to get your package to the safe place. Postal office in Bolivia wanted to charge us storage fees but we were able to fight for you to waive all these fees. The bad thing is that they didn't give us a refund on postage. We are so sorry for this but please understand that this was caused by Bolivian postal office, not Planet Express. So you have to pay for shipping again 🙁
How to send a package to Bolivia now?
Now you have two options how to send a package to Bolivia – DHL or FedEx. These shipping methods are more expensive than our Planet Mail or USPS, on the other hand, these shipping methods are fast. Remember that with Planet Express, you fill customs declaration by yourself before mail out and you can declare your package as a gift if you want. To check our shipping rates via DHL or FedEx, please use our postage calculator.
Also based on the official statement from the Bolivian government, the postal office should start working again soon. Anyway, we will allow USPS and Planet Mail to Bolivia only in case, that we will be for 100% sure that they will not block your packages again.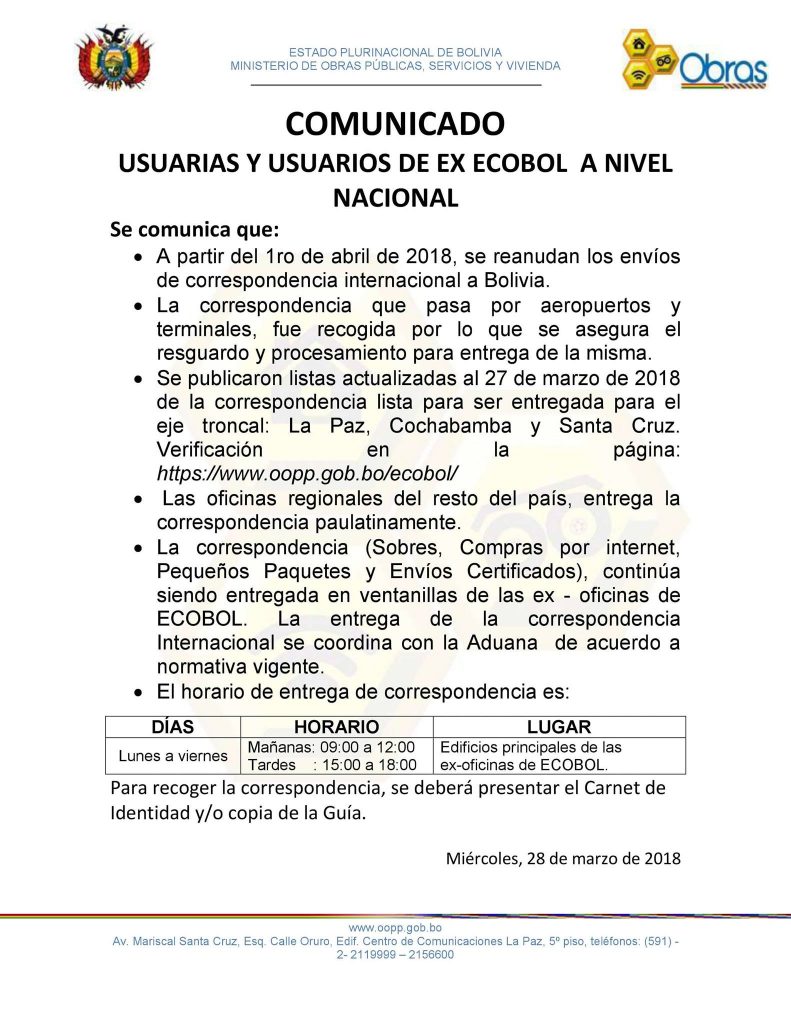 What next?
We will be monitoring this situation and will keep all our customers posted. There is also a very good community on Facebook of Bolivian customers where you can find some updates directly from the source. Visit this link.
Thank you so much for understanding,
your Planet Express.