The time is flowing so fast but it's true – Planet Express is already two years old! ? We have launched Planet Express in July 2017 and we never thought that after two years only, there will be such an amazing community of our customers, our Planet Express family! So we would like to thank you so much for being with us, we really appreciate that! ?
To celebrate with us, we prepared gift for you. ? But before talking about a gift, let's see what happened to Planet Express in the last year.
What Happened the Last Year?
We have been working so hard on the improvements. Some of them very minor, some of there were major. Here is the list of most important changes and improvements of Planet Express we made the last year.
New shipping methods Aramex and USPS domestic (Priority & First Class)
Better shipping rates for FedEx and DHL
Offered priority processing of mail out, photo, special and consolidation request
Spanish translation
Brand new user interface
Improved fulfillment service including API integration
Automatic bitcoin acceptance
A Facebook community group of Planet Express family
Plans for the Third Year
We want to keep doing what we are doing – building the best package forwarding service which has ever been on the market. We are sure that thanks to our community, we will be able to do that! ? For the next year, we plan to do the following:
An improved website with smartphone optimization
The reward program for our loyal customers
Smartphone app
Fulfillment service improvements
Better shipping rates
Getting better shipping rates always depends on how many packages do we send. This is something that you can help us with. If we send more packages, we would be able to get a bigger volume discount from the carriers. So please, stay with us! ? ?
Some Statistics
In the first year, we sent 9,000 packages. In the second year, we sent over 36,000 packages! Pretty nice grow, right? ?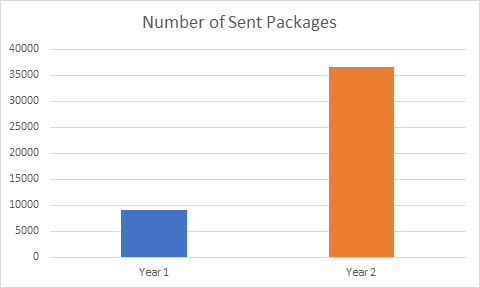 If we compare the weight of all the packages we sent, the first year it was 71,000 lbs (32,200 kg). In the second year, it was 315,000 lbs (over 142,000 kg) which is like sending of almost 24 elephants!!! ? ? ?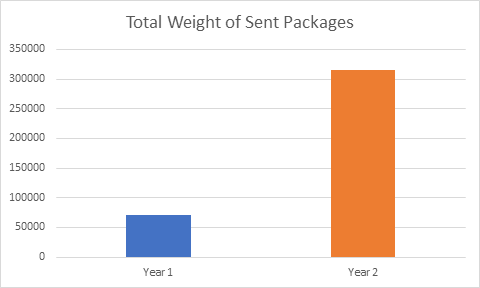 The Most Popular Shipping Methods
Based on these statistics, we found out that our customers really love our Planet Mail Express, which is a very cheap shipping method but with pretty fast delivery time (around one week to Europe). ? The most popular shipping methods were the following:
USPS Priority
Planet Mail Express
FedEx International Economy
DHL Express
Some Photos
The first photo is over one year old. If you compare that with the current photos, it's a pretty big difference. ?
Reviews of Planet Express
Since the early beginning, we listen to our customers and read every single review we get. This is the best way how to improve our service and a big motivation for us to keep doing what we do, so thank you for your support! ?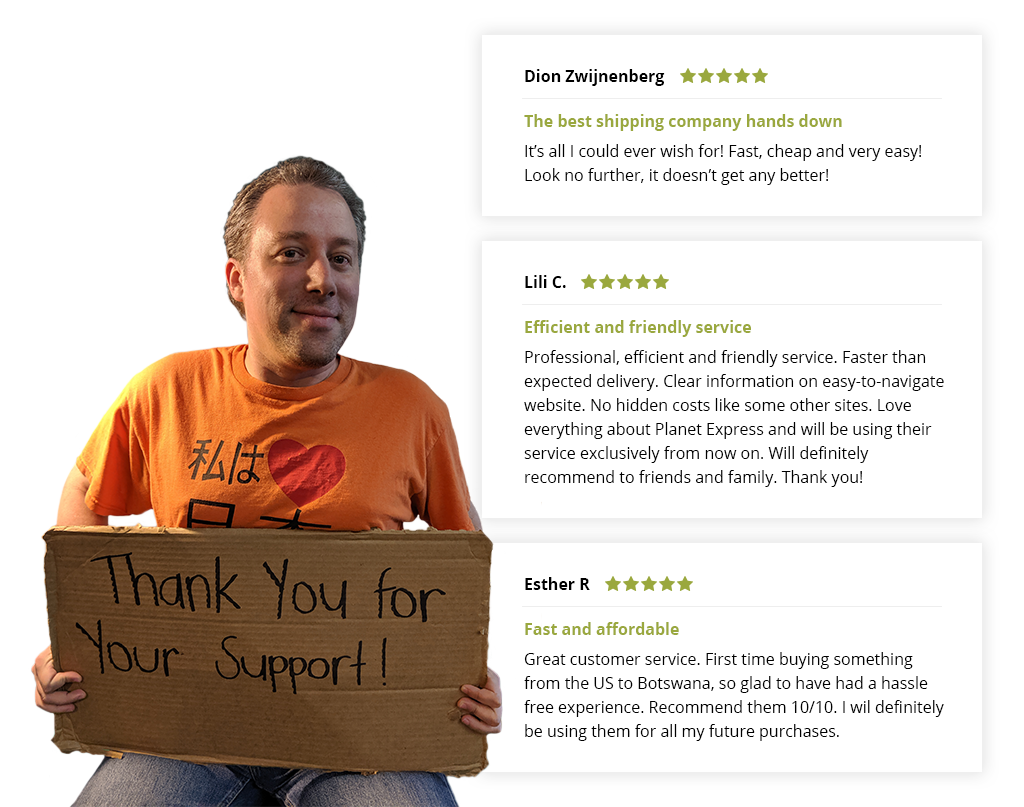 Gift for our Customers
To celebrate the 2 year anniversary with us, we have prepared two gifts for you. ?
One Month of Premium Plan
Let's start with a smaller gift. We are giving you one month of the premium plan for free. To redeem this gift, use the voucher code "2YEARS". ?
And what are the main advantages of the premium plan?
Consolidation feature
45 days of free storage
This voucher code can be redeemed by all our customers and it's valid until the 26th of July, so hurry up! ?
Secret Gift
Now, the main gift. On the exact day of our birthday which is on the 25th of July, we are going to announce the SECRET GIFT. If you don't want to miss that, we recommend to follow us on our Facebook. ?
You can also subscribe to our Messenger newsletter to be the first one who will get the gift from us! Just click on this link. ?
Summary
Even we are older, it does not mean that we are going to slow down! ? Thank you so much for being with us and we are looking forward to the next years of building the best package forwarding service ever! ?
Your Planet Express team ❤️