We are bringing you an overview of the most popular deal sites in the US. Find discounts, coupons, and other offers for different categories of goods in various stores to save money when shopping online. The great news is that you can also combine these discounts with cashback portals so you can get a small percentage of the money you spent back.
Most discounts on individual sites are published by visitors themselves. Some people who don't use their discounts coupons give them to others so other online shoppers can take advantage of these deals.
We have sorted the following deal sites in alphabetical order. The sites are often quite similar, the biggest differences between the individual sites are the variety of the deals, categorization of individual products, discount categories, as well as various features, such as discount notifications through a mobile app/email.
Ben's Bargains
Ben's Bargains is one of the most popular sites for sharing discount coupons and vouchers. You can pick from thousands of stores. Everyone chooses – from fans of electronics, sports, and games, to fashion bloggers.
Mobile app: Yes
Website: bensbargains.com
---
Bred's Deals
One of the main added value (except the deals, of course) of Bred's Deals is their 'Shopping Guide'. In the guide, products are selected according to different events – eg Black Friday, Back To School, or according to seasons – Summer Essentials, etc. It offers great inspiration for all shopaholics.
Mobile app: Yes
Website: bradsdeals.com
---
Coupons
At coupons.com you find 2 main categories of discount coupons – the digital ones (you can use them online) and printable coupons (that you print and use in the physical store). It depends on you which ones suit you the most.
Mobile app: No
Website: coupons.com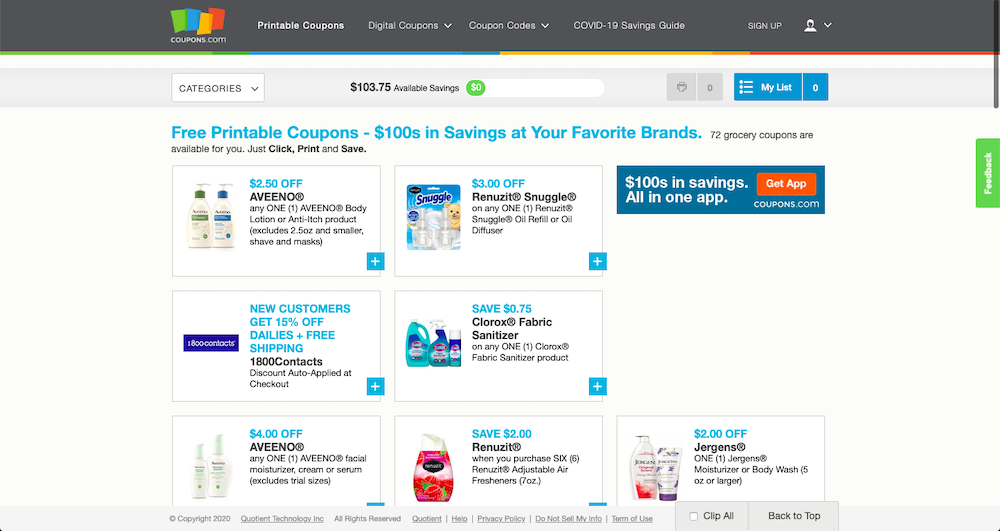 ---
CouponXoo
CouponXoo is another spot to find thousands of coupons. They offer up-to-date coupons, discounts, and promo codes to meet all of your needs. Therefore, if you are looking for good deals, don't forget to check out Couponxoo too.
Mobile app: No
Website: couponxoo.com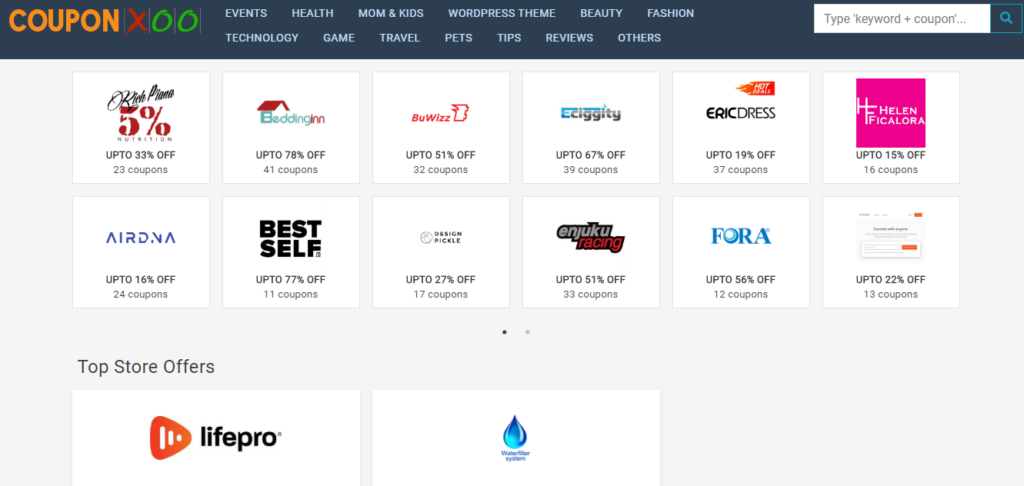 ---
Dealnews
Find thousands of deals on Dealnews. Dealnews is one of the most popular deal sites in the US that focuses mainly on electronics and internet services like Netflix, Google play, etc. However, there are also plenty of discounts in categories like clothing, home & garden, automotive and more.
Mobile app: Yes
Website: dealnews.com
---
Free Shipping
FreeShipping.com is a little bit different deal site than the others on our list. First, at all, you need to sign up in order to get free shipping, cashback (up to 10 %) or free returns.
Mobile app: Yes
Website: freeshipping.com
---
TIP: Do you wanna shop outside of the US with a foreign credit card but the store rejects it? Read this article to find out How to shop in any US store.
---
Hip2Save
In addition to regular discounts like on the other sites, you can find Hip2Save's various shopping videos by the Hip2Save founder herself, DIY tips, recipes, and much more useful information.
Mobile app: Yes
Website: hip2save.com
---
Offers.com
Offers.com literally offers thousands of coupons & deals across dozens of different online stores including Overstock, Walmart, Samsung, Amazon, Kohl's, Dell, and many more.
Mobile app: No
Website: offers.com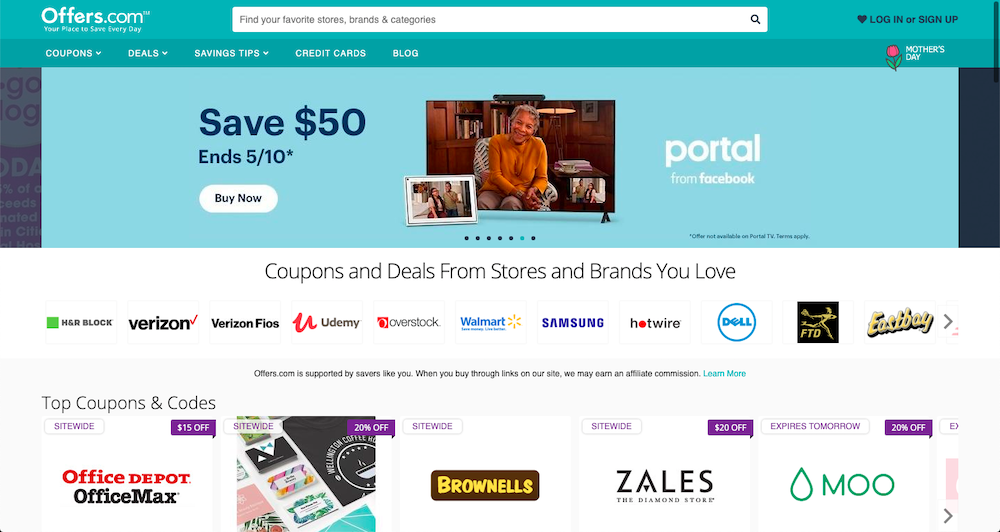 ---
Retail Me Not
Thousands of discounts in hundreds of different stores arranged in each category – this is Retail Me Not. Also, the "Near Me" function is very useful. It finds the best deals based on your location.
Mobile app: Yes
Website: retailmenot.com
---
Slickdeals
Slickdeals, the biggest player on the deal sites market, contains millions of offers from thousands of different stores. These offers are added by the community of visitors, which guarantees an enormous amount. You can set up a notification for specific offers to stay updated. Their rating system is also very handy because you can choose the most popular offers with a blink of an eye.
Mobile app: Yes
Website: slickdeals.net
---
TechBargains
At Techbargains.com you will find deals & discount coupons, of course, but also product reviews for the latest and newest products. So if you are not decided which product to buy, this website may help you make the decision.
Mobile app: Yes
Website: techbargains.com
---
VIPON
VIPON is like DealAMZ mainly focused on Amazon deals. You can find discounts of up to 80 % there. Just remember, that not every deal is as good as it looks at a first glance. Read more info in our article dedicated to Black Friday where we included a lot of useful tips.
Mobile app: Yes
Website: vipon.com
---
Woot!
Woot! is huge! It is also affiliated with Amazon. The Woot! website is clean and easy to orient. There are categories such as household, garden, electronics, fashion, or sports from which you can choose the best deal for you.
Mobile app: Yes
Website: woot.com
---
So, which of the above-mentioned deal sites is your favorite? Let us know on our Facebook, and make sure you share this article with your friends.