US Polo Assn belongs to one of the most popular American fashion brands. The products of this brand fall under the governing body of the polo sport in the US, which exists since 1890. In today's article, we will explain to you how to shop for the products of this brand from the US. The official US Polo Online Store is only available to US customers. So if you would like to shop directly in the official online store, you would have to use a proxy server connection, but this is not the case today.
Instead, we'll give you a tip for an American store where you can also find the products of this brand. This store is called 6pm.com. But there is a problem, it does not ship outside of the US. For such cases, there is our service, which makes it possible to buy goods in the US but also to forward them to your home country. How does it work?
You sign up and we will set up your US address.
You pick the goods you want to order at 6pm and fill in your new virtual address in your contact details.
Once the goods arrive at this address, we will send you a notification and send the goods to your doorstep.
Now we will move to the actual purchase. First, choose the type of product you want to buy, just follow this link. You will get to this menu. Let's say you want to order a new women sweatshirt.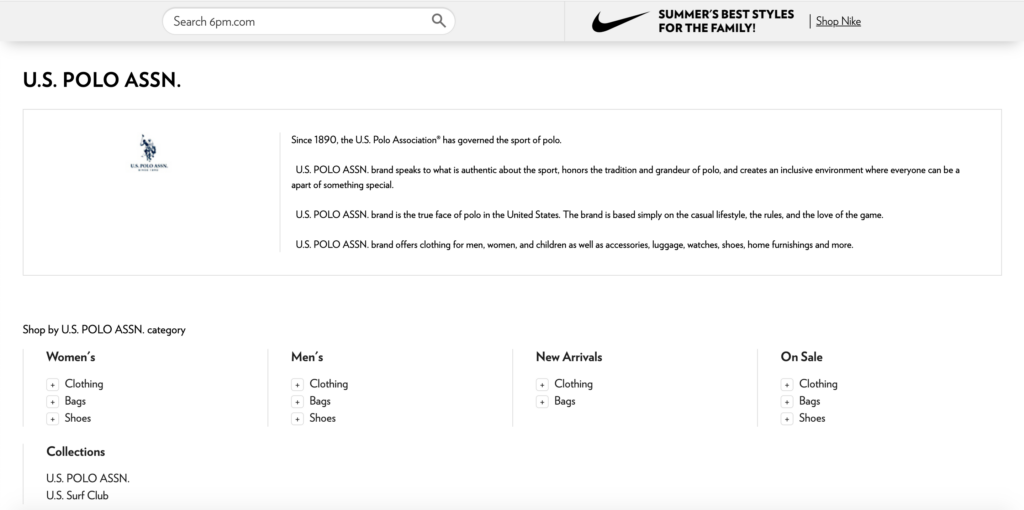 Note: You do not have to buy only US Polo products, but you can also choose other brands like Nike, for example.
TIP: For free shipping throughout the United States, you only need to buy 2 products worth more than $50 at 6pm. Learn more about shipping rates in our FAQ section in the end of this article.
Once you're in your shopping cart and you want to pay, click "Proceed to Checkout".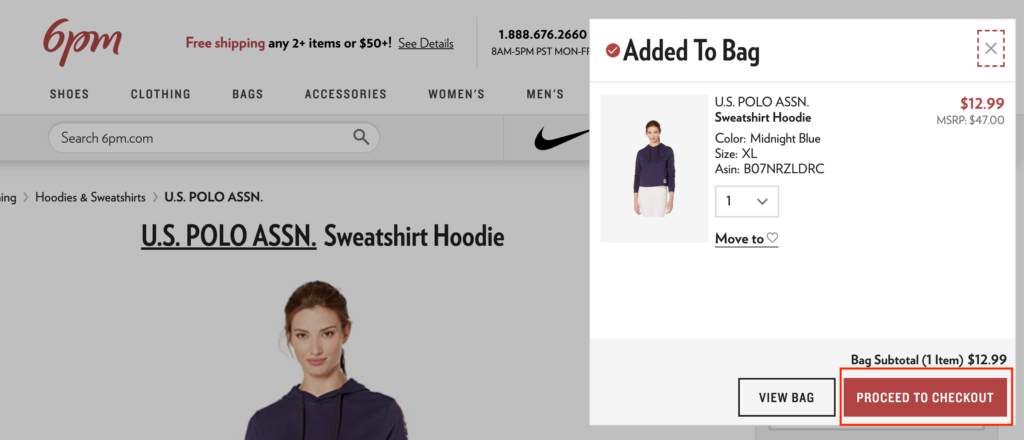 If you shop for the first time at 6pm, you will need to register (or login via an Amazon account). After entering basic information such as your name, email, and password, you will be prompted to fill in the address details. Fill in your new US address, which looks like this:
John Doe
17224 S. Figueroa Street # A1234
Gardena, CA 90248, USA
Once completed, the contact information should look like in the following example: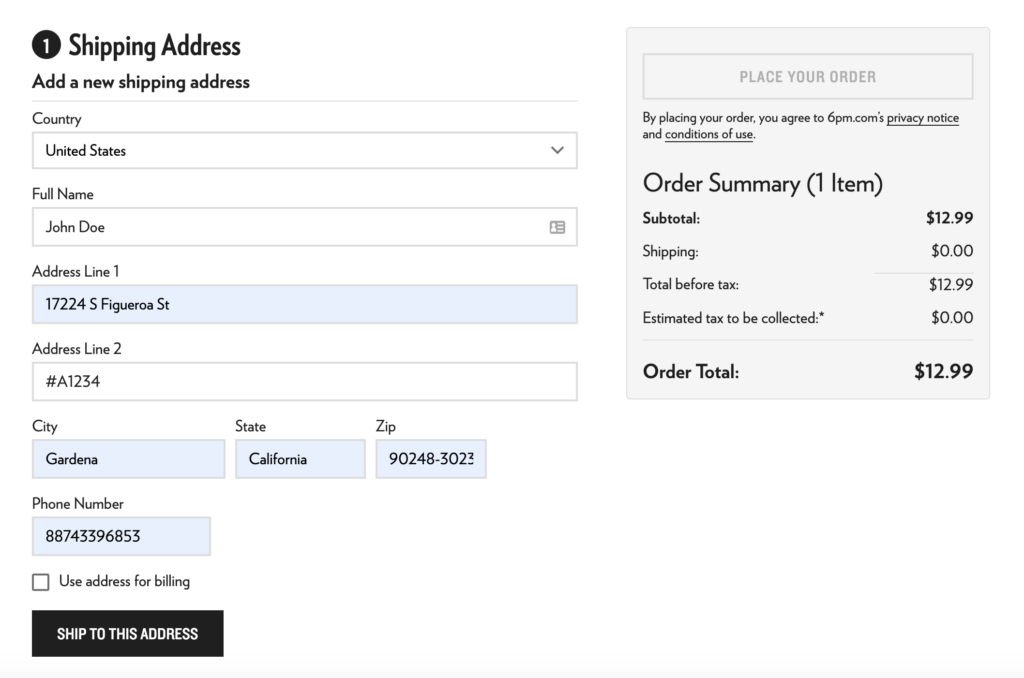 Subsequently, you can pay the order (online with your card). The last step is to check your order and confirm it. From now on, your order will be processed by 6pm employees. The goods should arrive within 4-5 business days to your US address.
As has been said, once the 6pm merchandise arrives at your US address, which is the address of our warehouse, we will send you a notification email. You will then only select the shipping method in the administration (shipping method differs in the price and delivery speed) and it is done. Now you have to wait for a few days (express delivery) or a few weeks (economy delivery).
TIP: Calculate the price of the shipping with our postage calculator.
Shopping at 6pm FAQ
What does 6pm.com charge for shipping an order?
Order two or more items at any price or spend $50 or more, before tax, for Free Standard Shipping (4-5 Business Days)!*
*If you do not meet those requirements, Standard Shipping is $3.95.
How long will it be before Planet Express receives my order at the warehouse?
For standard shipping, we expect to receive your order within 4-5 business days.
Does 6pm ship to addresses outside the United States?
6pm may only ship to US States and Territories. But you can use Planet Express service to order items from 6pm and ship them internationally.
Can Planet Express return the items back to 6pm?
Yes, of course. You're eligible to return items to 6pm within 30 days. Read our tutorial to learn how to return the package to the merchant if it's already arrived at the warehouse or you've got it already at home.
Do you know who would use our service? Let them know about us by sharing this article on Facebook.
If you have questions about package forwarding, please contact us at [email protected].