One of the many benefits of the Planet Express account is that you can add several delivery addresses. This option is great for those who want to ship packages to their families, friends, and customers. You just need to add an additional address.
Log-in to your account and go to MY ADDRESSES tab: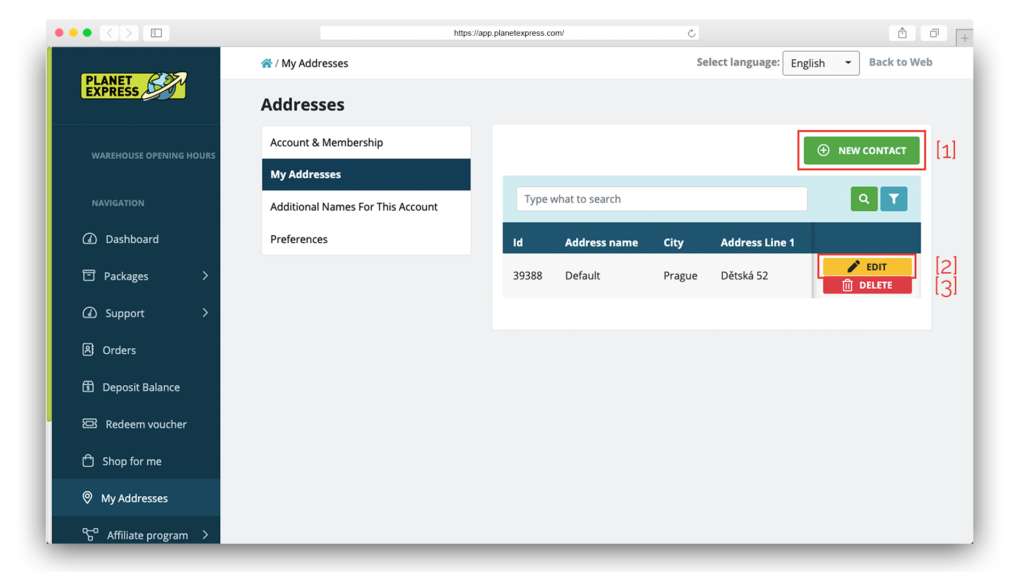 [1] Add a new address by clicking the NEW CONTACT button.
[2] Edit your address with the EDIT button.
[3] Delete an address with the DELETE button.
Please make sure that you fill in your address correctly. If your address is too long, use the COMPANY NAME box as well.
You can also watch our tutorial below:
Additional Addresses FAQ
Can I add additional addresses at Planet Express for free?
Yes, you can. We have almost no limits on how many addresses you can add. Some of our customers use dozens of them.