The popularity of smartphones is growing every year. Smartphones are slowly forcing desktop computers and tablets out of the market. More than 50% of web site access is via mobile devices. That's why we've decided to give you tips on where to buy your new smartphone.
This article is not about how to choose the right smartphone for you. We have 5 tips for stores where to buy a smartphone. These stores are popular among our customers, so do not worry about untrustworthy sites. And by the way, if you want to save even more money, you may take advantage of refurbished smartphones.
TIP – Buy Unlocked Smartphones Only
You can often find a great phone at a fraction of the price. It is not, however, that these pieces are often tied to a particular operator (Verizon, AT&T, T-Mobile, US Cellular …). That's why you should focus on unlocked smartphones or no contract & prepaid pieces. You will save a lot of worries with eventual complaints.
Best Buy
Looking for a store where to buy smartphones and other consumer electronics? Best Buy is the right choice.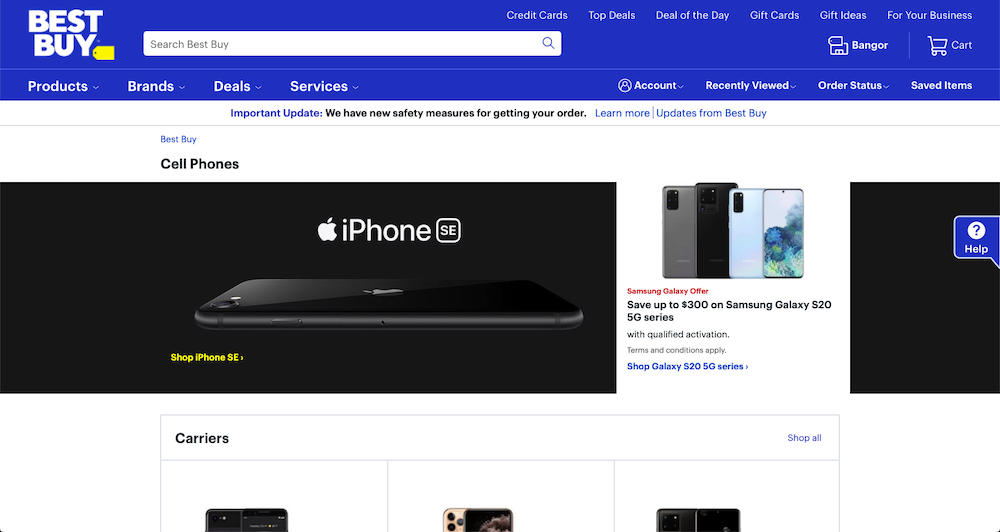 New Egg
New Egg is a hub for consumer electronics including smartphones and everything. You can choose from thousands of smartphones from renowned brands like HTC, Nokia, Apple, Samsung, Huawei, etc.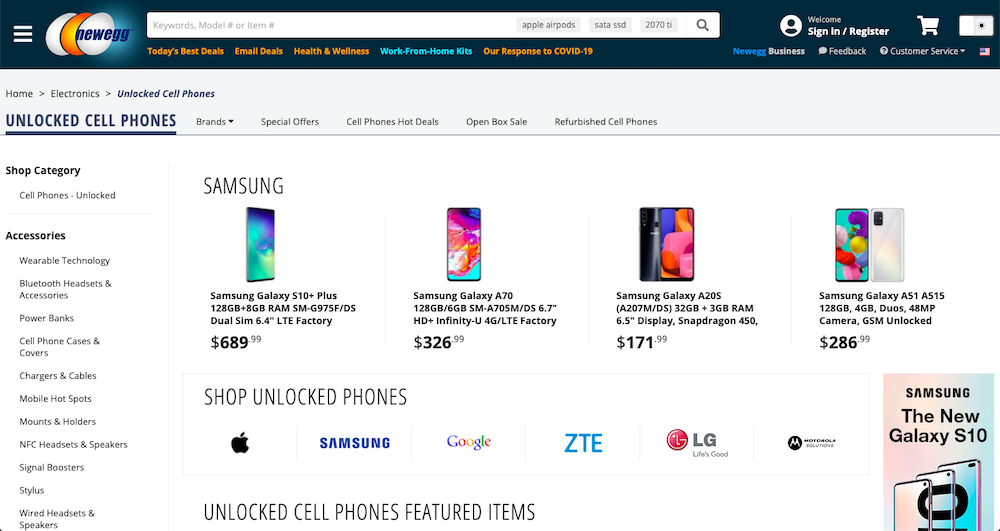 Amazon
On Amazon, you can buy almost everything (so we prepared an Amazon shopping guide). And smartphones are no exception. If you are one of the most demanding users, you can also order various accessories such as tripods, covers, lenses, etc.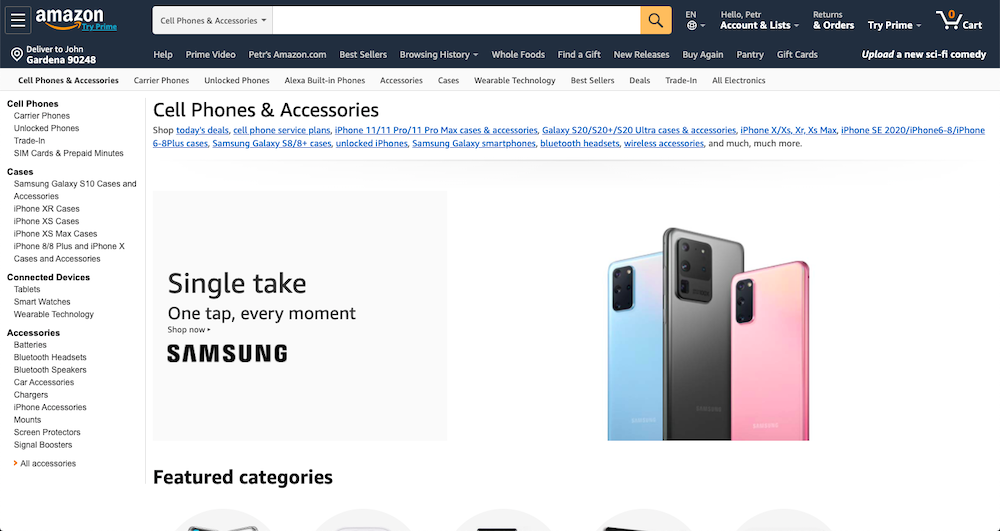 Walmart
Walmart is very popular among Americans. It offers smartphones for a few tens of dollars, as well as flagships of renowned brands. Of course, there are also unlocked smartphones.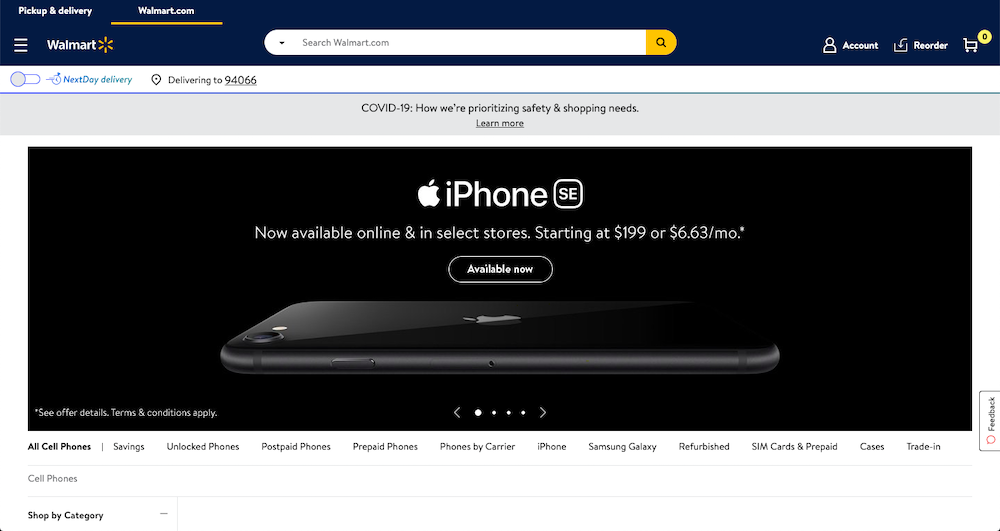 Overstock
Have you never heard of Overstock? Do not worry. You will find both brand new and rebuilt pieces from brands such as Apple, Samsung, ASUS, Lenovo, Sony, etc.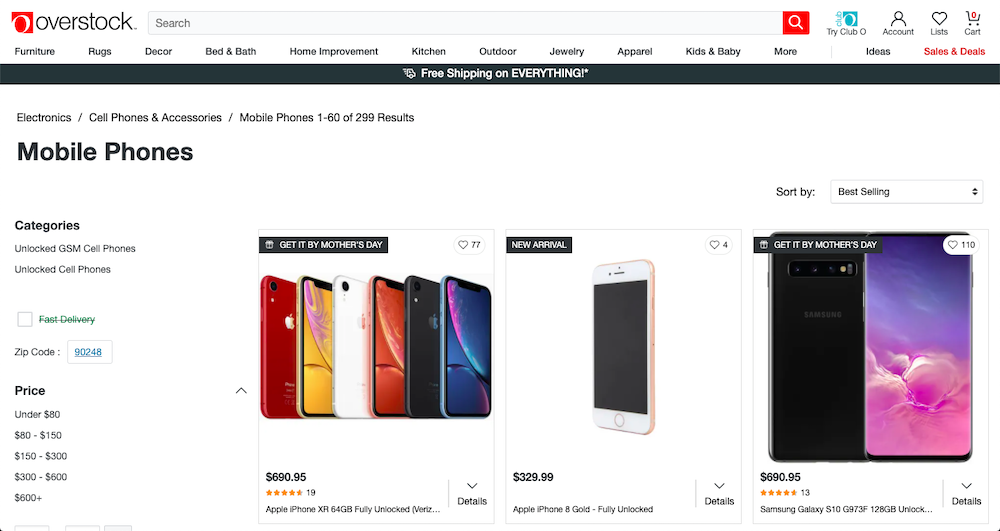 Extra Tip – How To Get Cheaper iPhone?
Many people discourage from buying the iPhone. However, due to their high price, it is not always necessary to buy a brand new piece. Apple's official site even sells refurbished iPhones that can be up to several tens of dollars cheaper. The best thing about this is that the quality of the product is exactly the same.
Apple Refurbished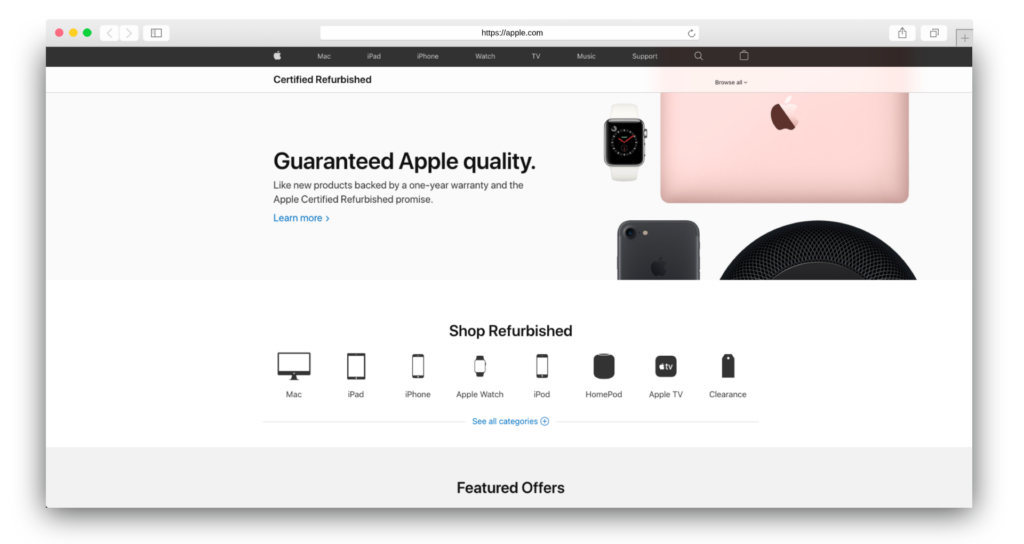 ---
If you're thinking about buying a new phone from the US store that does not ship to your country, we have a solution for you! Thanks to our virtual address and package forwarding, shopping in the US will no longer be a problem.
How Package Forwarding Work?
Sign up for our service and get the US address. You can use it for purchases in the US online stores. Once we receive your package you will get a notification email from us. After that, you just complete the customs declaration and select the delivery method from the US to your country.
Do you think that it has to cost a lot of money? Wrong! We send smaller packages from a few tens of dollars. You can calculate the price and shipping time using our postage calculator.
Do you like our tips? Share it with your friends. If you have questions about parcels forwarding, let us know at [email protected]