Smartphone sales peaked in 2018 according to Statista. But, it doesn't mean smartphones are not sold anymore. They slowly forcing desktop computers and tablets out of the market. More than 50% of web site access was made via mobile devices in 2019 (Broadband reports). So, if you are looking for a new unlocked smartphone we have 3 best online stores for you.
In addition to the 3 best online stores, we have also added 'the most popular' ones. What is the difference between these 2 categories? It is simple. 'The best' online stores have excellent Trustpilot reviews. 'The most popular' ones have usually Trustpilot rating below 2 but their offer of unlocked smartphones is huge, so we have included them as well.
Table of Contents
---
The 3 Best Online Stores Where To Buy Unlocked Smartphones
The following 3 online stores made it to our selection due to one simple reason – their Trustpilot rating is simply 'excellent'.
B&H Photo-Video
We have mentioned B&H Photo-Video in our blog post about laptops already, and we had to include it again. They are simply doing a good job and our recommendation is well earned. The only downside is that the selection of unlocked smartphones is not as wide as elsewhere. Currently, they offer 100+ unlocked smartphones.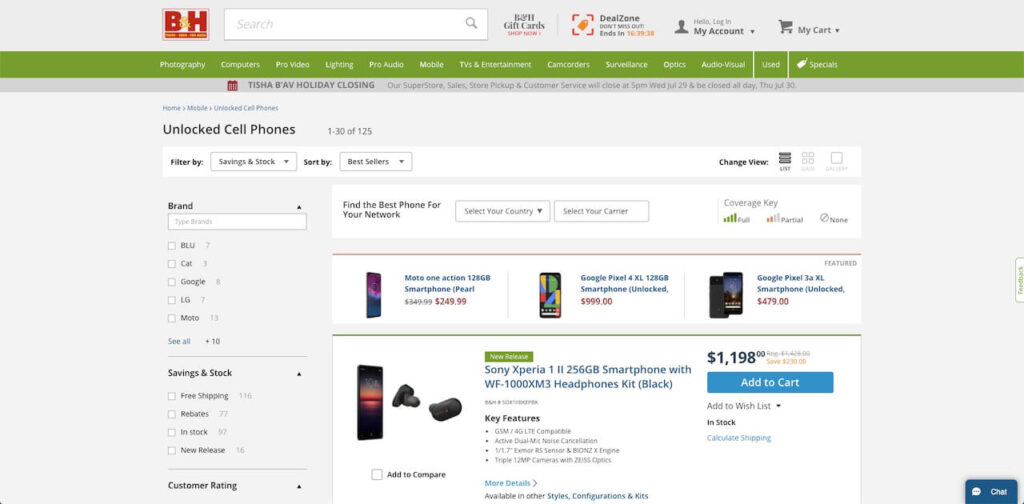 Swappa
Swappa is not the usual online store. It is a user to user marketplace. This means that people sell their devices directly to other customers. The prices are pretty low, the selection is wide and, what is more important, sellers and also buyers are protected. Thanks to the approval process, there are no junk products (compared to eBay, for example).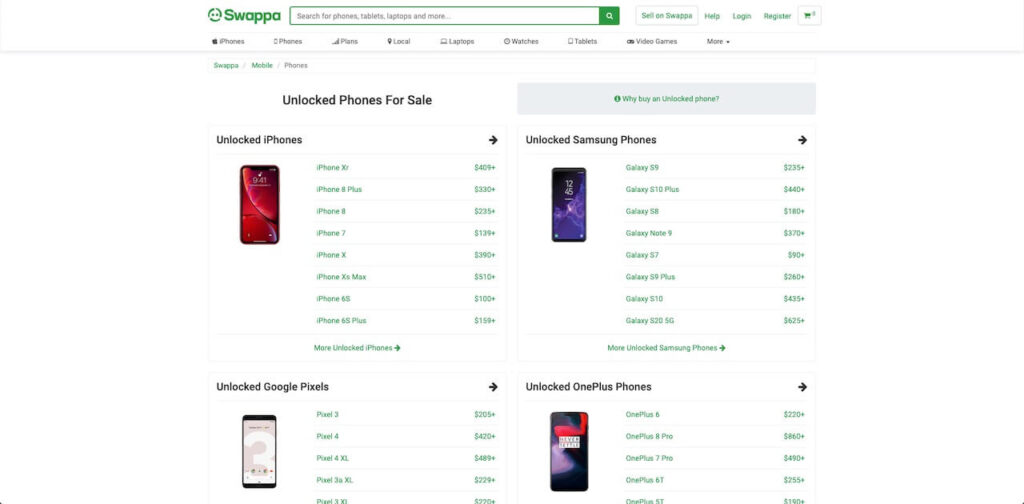 Back Market
More than 1000+ unlocked smartphones are available at Black Market. The most popular brands listed are Apple, Samsung, and Google. The unlocked (often refurbished) smartphones are covered by 30-days money-back guarantee and 12-months minimum warranty.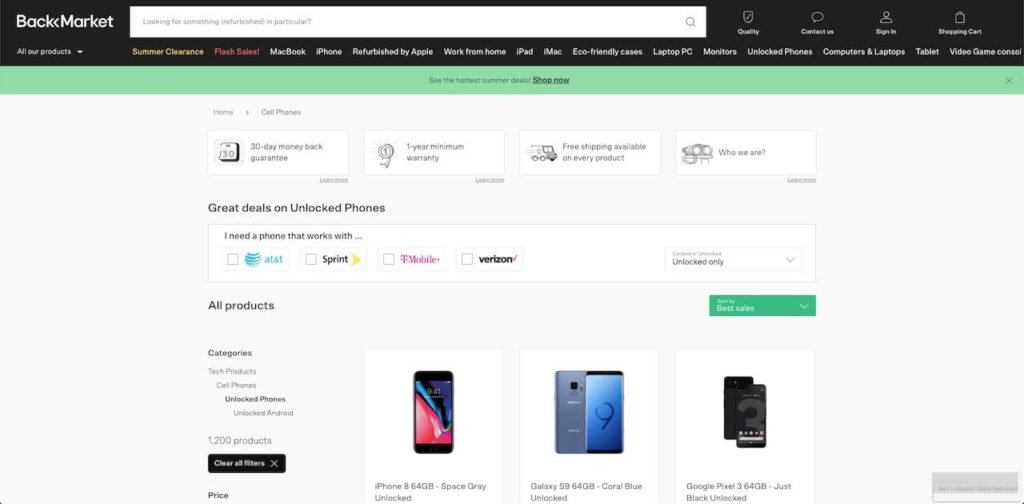 ---
'The Most Popular' Online Stores Where To Buy Unlocked Smartphones
When we created this blog post, we thought a lot about including the below-listed stores. But then we realized, most of our customers know them and have good experiences with them (including us). So, why not?
Amazon
On Amazon, you can buy almost everything (so we have also a step by step guide on how to get Amazon international shipping) – and smartphones are no exception. By the way, if you are not sure what smartphone you want to buy, we recommend using their filters that help when browsing the huge selection of unlocked phones.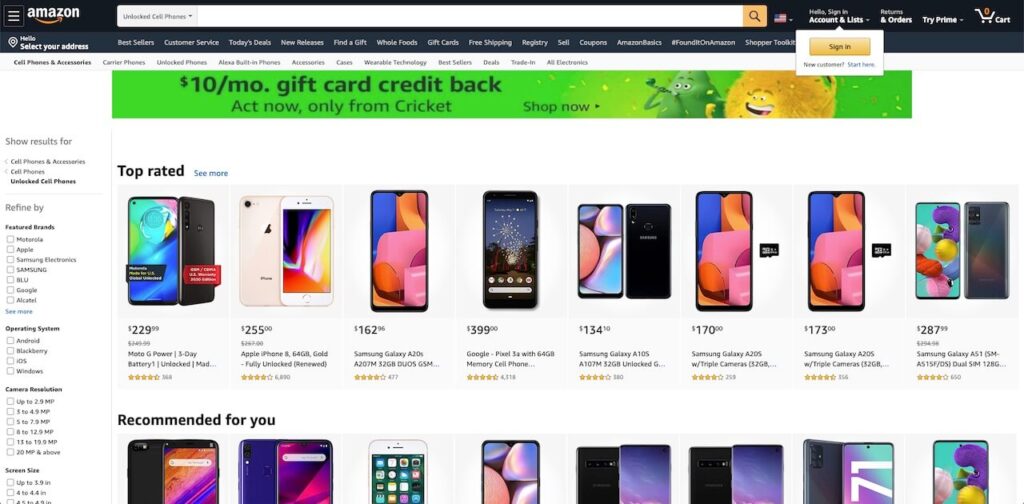 Apple
Even at Apple.com, you can shop for unlocked iPhones. You just have to select a correct variant when adding the iPhone to the shopping cart, so keep that in mind.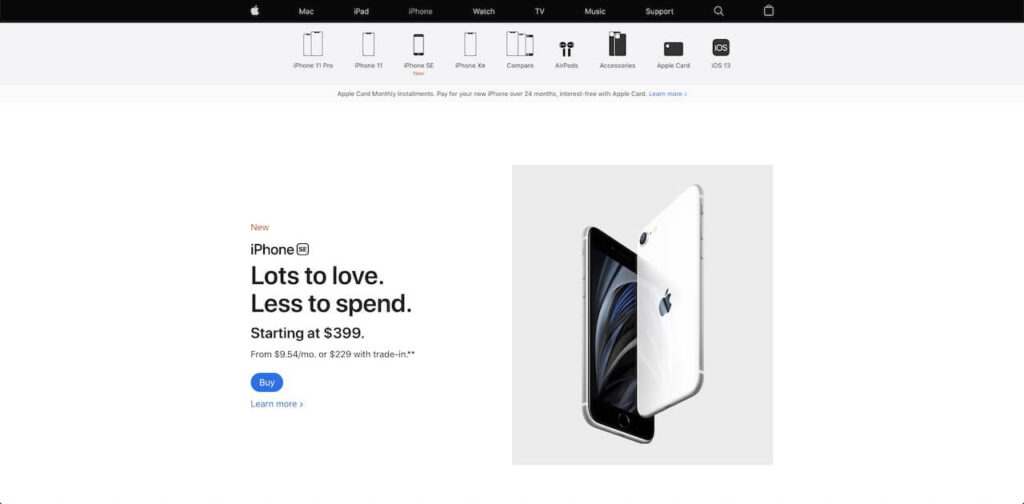 Walmart
Walmart is very popular among Americans. It offers smartphones for a few tens of dollars, as well as flagships of renowned brands like Apple, Samsung, OnePlus, Motorola, etc.). Of course, Walmart offers unlocked smartphones too (more than 1000+ to be more specific).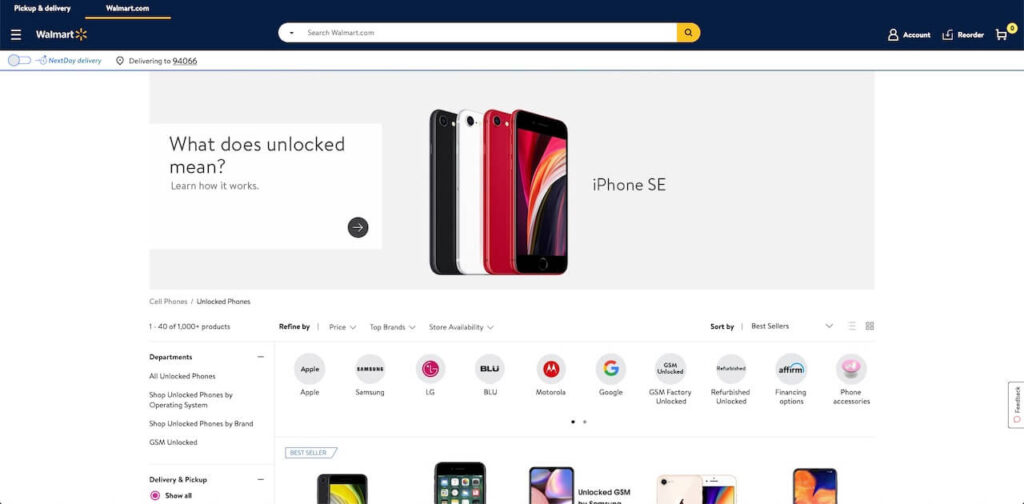 Best Buy
Paradoxically, Best Buy is not the 'best buy' according to customer reviews at Trustpilot. We have included Best Buy because some of our customers still prefer them. Their unlocked phone selection counts 200+ pieces.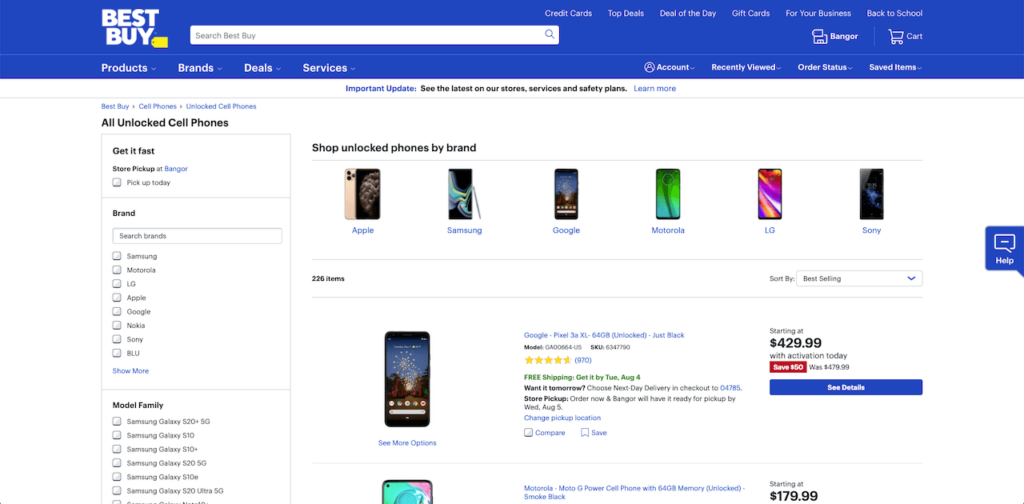 ---
'The Best' vs 'The Most' Popular Online Stores Compared
Now, you can see what we were talking about the whole time. The difference in Trustpilot rating is significant between the top 3 and the others.
The Trustpilot rating was updated on the 30th of July, 2020.
Sure, brands like Apple, Best Buy, etc. are sometimes victims of being so well-known. This means there are a lot of people out there that spread their hate and rate brands with one star only without no particular reason.
---
Extra Tip – How To Get Unlocked Smartphones Even Cheaper?
If your budget is tight, you can take advantage of so-called refurbished smartphones. They are often dozens of percent cheaper than brand new ones, but their quality is almost the same. We have a blog post fully dedicated to refurbished electronics. Make sure you read it too!
---
Unlocked Smartphones FAQ
What is the best place to buy unlocked cell phones?
We have selected 3 best places to buy unlocked cell phones. Read more…*
What is an unlocked smartphone and is it ok to buy them?
An unlocked smartphone is a smartphone that is not tied up with any mobile services carrier contract. This means you can buy whatever SIM card you want and use it.
What is the best unlocked smartphone?
It depends… There are many questions and factors to consider before declaring a smartphone as 'the best'. Some smartphones may be the best for taking pictures, some for their price/value ratio. We recommend reading Toms Guide that made a comprehensive blog post about this topic.
---
How To Get Unlocked Smartphones Outside Of The USA?
If you live outside of the USA and you want to an buy unlocked smartphone from a store that does not ship internationally or to your country, you can take advantage of our package forwarding service. It works in 3 steps:
Sign up for our service and get the US address. You can use it for ordering products from US online stores.
Once we receive your package in our warehouse you will get a notification email from us.
After that, you just complete the customs declaration form online and select the delivery method from the US to your country.
Do you think international shipping costs a lot of money? Wrong! We send smaller packages from a few tens of dollars. You can calculate the price and shipping time using our postage calculator.
Start with our free plan or go premium to save even more by consolidating your packages into one.
Create New Account
Searching for the best rates
Shop in the USA or UK
and have packages forwarded to anywhere in the World
NO HIDDEN FEES in the shipping price. You only pay for the services you order.
Feel free to compare our shipping prices with competitors.

And, what is also cool, our premium users get access to our completely sales-tax-free warehouse in Oregon so you don't have to pay for the sales-tax.
---
Summary
The most popular online stores do not have to be the best ones and vice versa. When we did this blog poss, we kept this in mind. The top 3 online stores where to buy unlocked phones are well-known, but not as much as Amazon, eBay, or Best Buy, for example. The interesting thing is that the best stores have much better customer reviews on Trustpilot compared to the rest.