You can choose from 2 different mailout options in Planet Express administration. We offer normal mailout (more about it on How to Ship a Package page), and FedEx Multi-package Shipment (MPS) mailout. We are going to explain what is the difference between these two mailouts and how to place the MPS mailout request.
Normal vs MPS Mailout
Normal mailout is a usual way how to forward packages from the USA to almost any country in the world. You can choose from different shipping methods. If you want to ship several packages at once, you can request us to consolidate your packages. The downside is clear – it takes time and money. Thus, you may take advantage of our MPS mailout option.
MPS mailout is a way to go if you have several packages that you want to ship at once but you don't want to consolidate them. The good news is that this option is up to 50 % cheaper than shipping packages separately. Thanks to these savings, it is an excellent choice for people that ship large amounts of packages to one address. The downside is that the only carrier that supports this option is FedEx with its International Economy and International Express method.
The max weight of the MPS shipment is limited to 180 lbs and the max overall size (L+2W+2H) to 130 inches.
Note: The MPS mailout is not the same service as consolidation.
---
How to Place MPS Mailout Request?
Login to your account > click the PACKAGES tab > Multi-Package Mailout.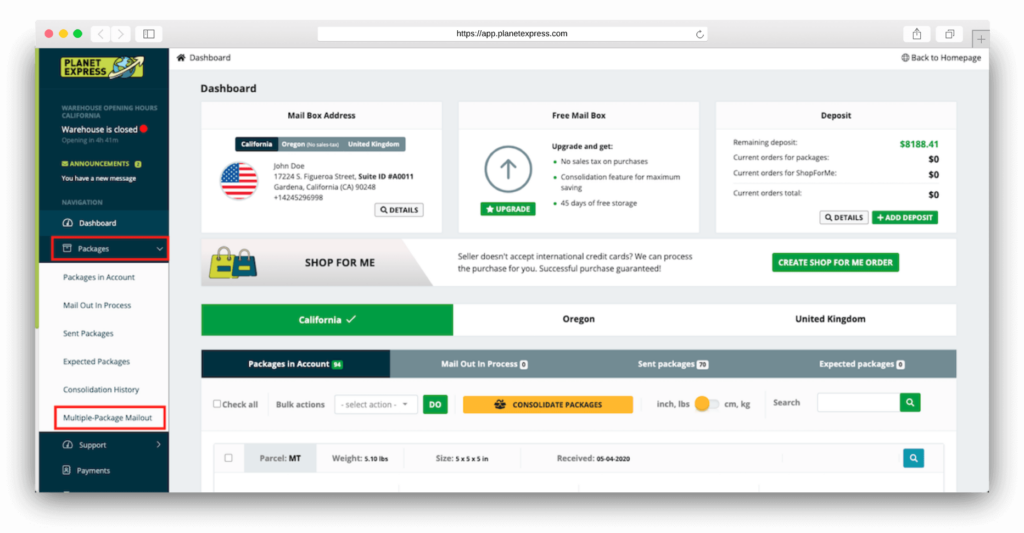 Select packages you want to mailout at once and proceed with the MAILOUT SELECTED PACKAGES button.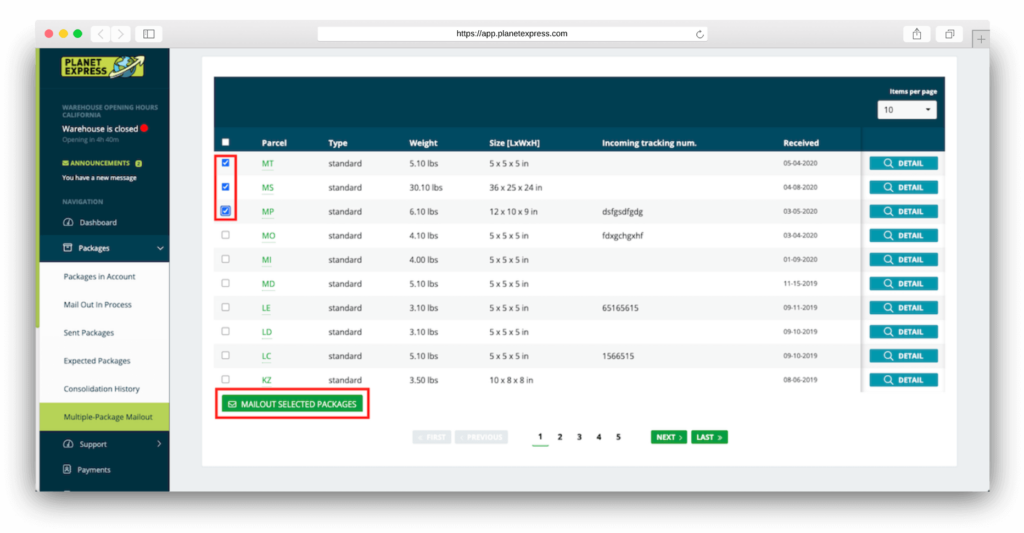 Choose the delivery address you want to ship the packages to.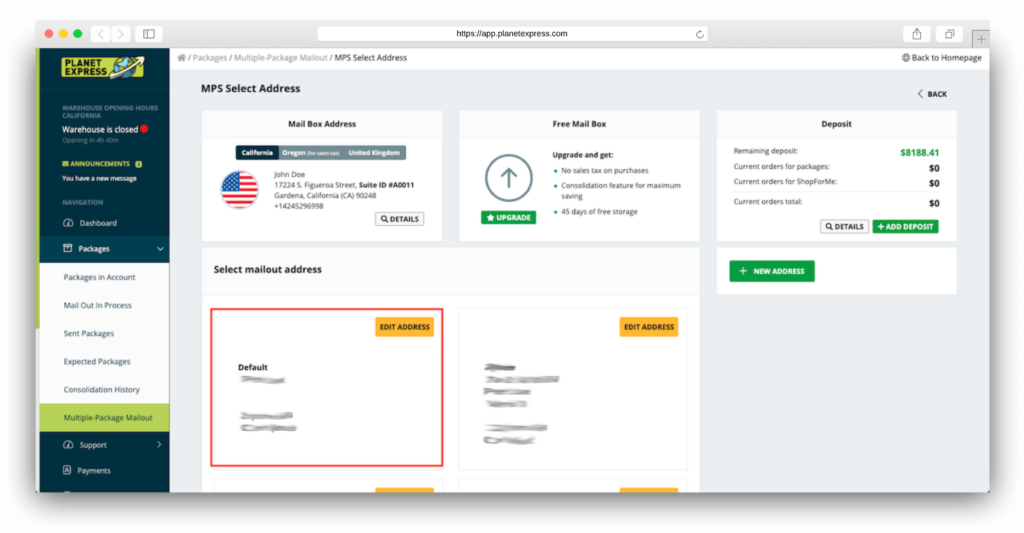 Now, select the shipping method you want to use for the delivery.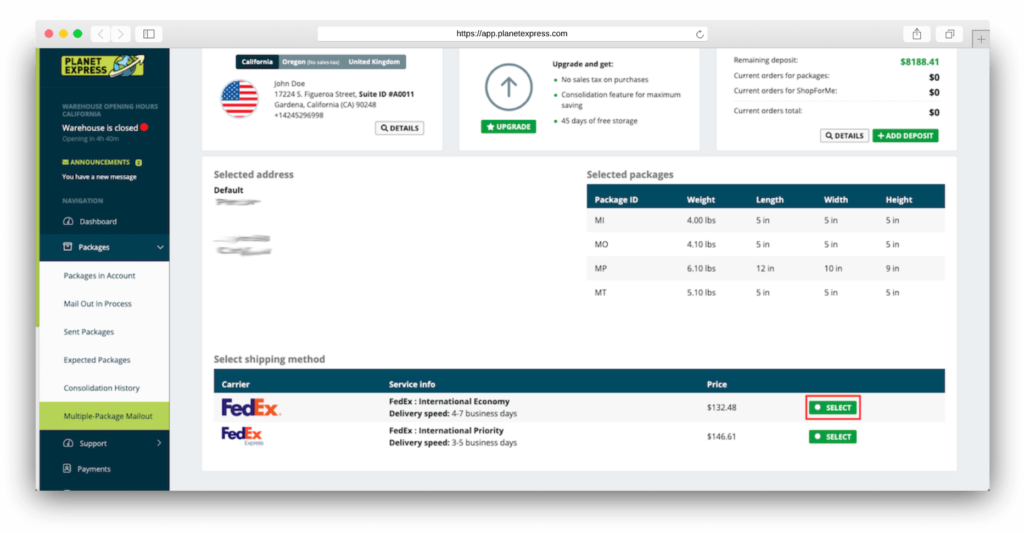 In the last step, you can request additional services (like adding extra bubble wrap, removing invoices, etc.). Once you review your order confirm it by clicking the CONFIRM ORDER button.
Do you have any further questions?
---
Multi-package Shipment FAQ
❓ What is the MPS?
MPS means Multi-package Shipment. It allows you to ship several packages at once. Read more…
✅ What are the pros and cons of MPS?
Pros
– you can save up to 50% of shipping costs
– you save time by sending several packages at once
Cons
– the MPS is available to FedEx methods only
? Are there any limits for MPS mailout?
Yes, there are. Currently, the MPS mailout is available for FedEx Priority and FedEx Economy delivery methods only.
There are also a size & weight limit that are the same as for the above-mentioned methods. This means the max weight is limited to 180 lbs and the max overall size (L+2W+2H) to 130 inches.