The mailout/sending process of the package can be described in 3 simple steps:
Step 1: Fill in the customs declaration first. If the package contains some prohibited items, it will be returned to our warehouse by the customs office.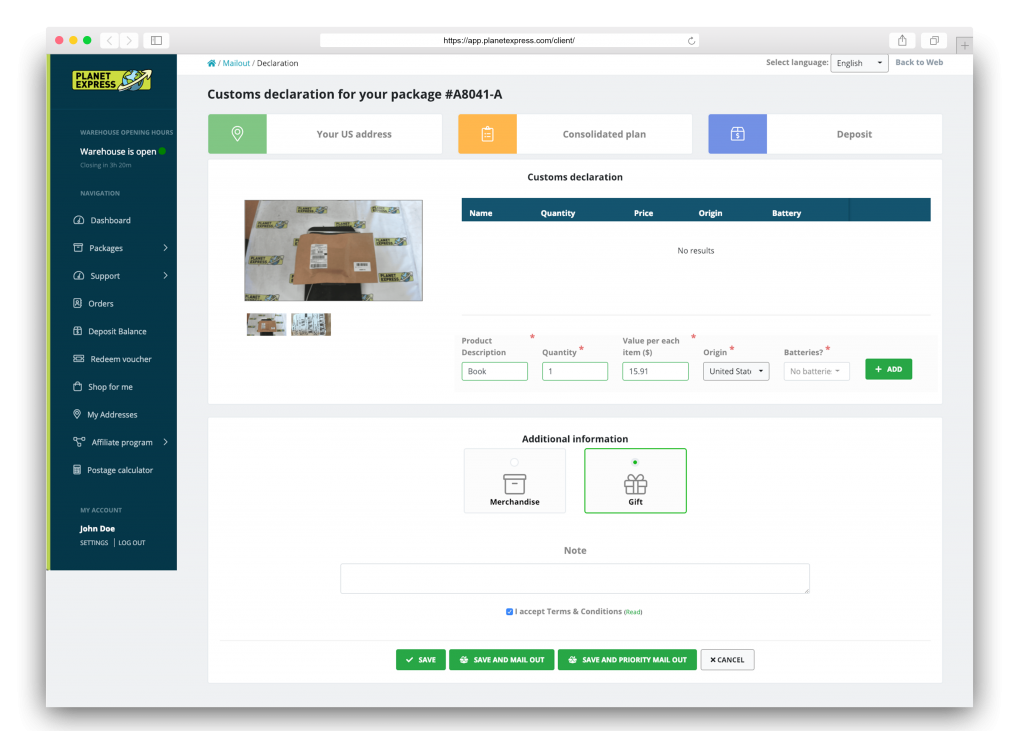 Step 2: Click on the SAVE AND MAILOUT button (if you are just finishing the customs declaration), or the MAILOUT button (if you are just going through your packages in your account). Select the delivery address and the delivery method, eventually the additional services:
– Adding "FRAGILE" stickers
– Adding bubble wrap
– Extra tape
– Removing invoices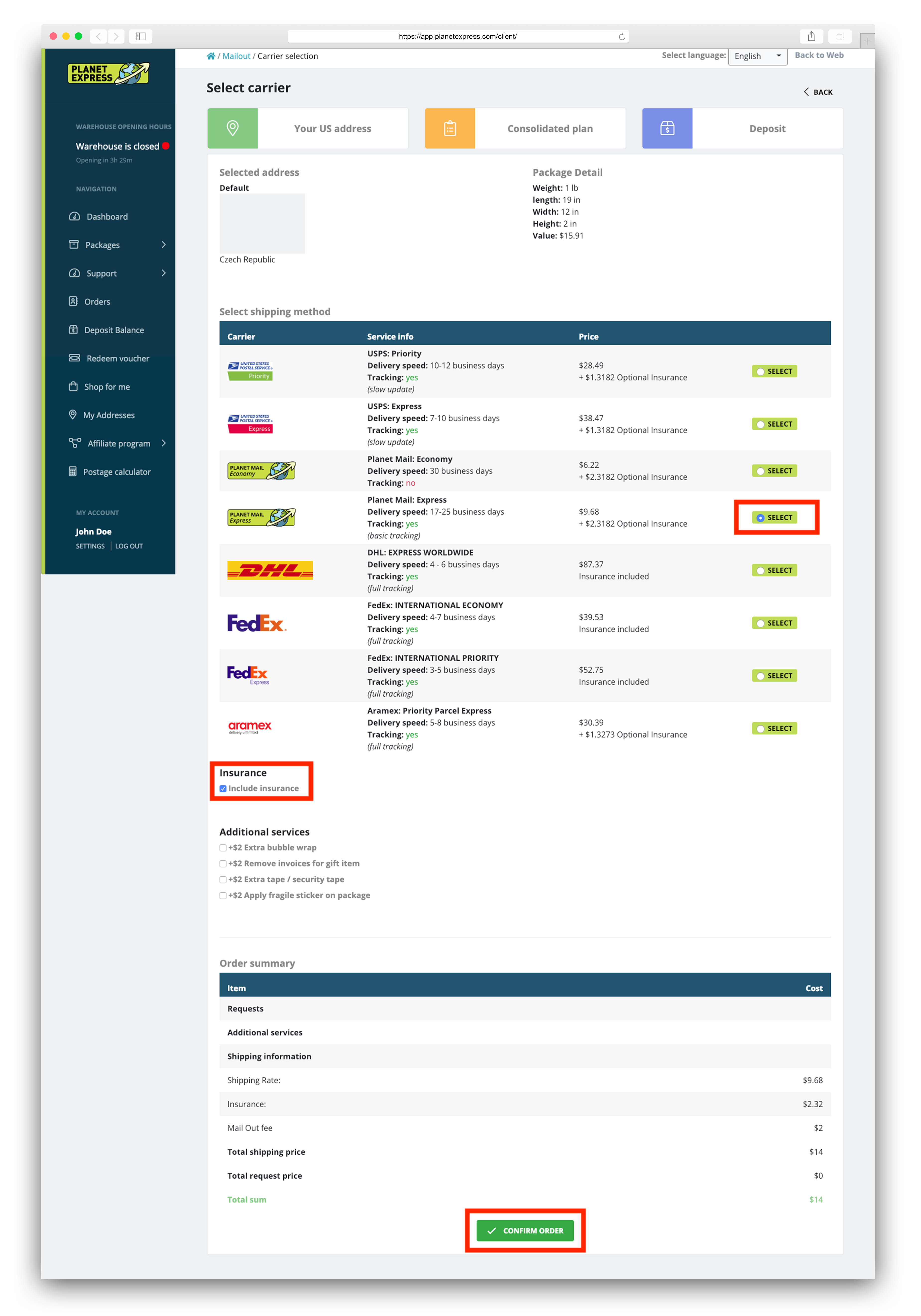 Package Insurance
You can also pay for the insurance of the package (DHL and FedEx methods include insurance in the postage costs). We recommend insurance of the package especially if you ship expensive and fragile goods. If the content of the package will be damaged or the package is lost, the value stated in the customs declaration + postage price will be refunded.
Step 3: Based on postage calculation, add enough credit to your Planet Express account. Without enough money in your account, the package cannot be sent!
If you need to mailout the package sooner, you can take advantage of our Priority Mailout. We will move your package to the beginning of the queue so it will be sent between the firsts packages.
You can watch the above described steps in our video below: