Activate a Premium Mail Box to take advantage of sales tax-free shopping, package consolidation, and get an extended 45-day free storage for your packages in our warehouse.
To activate the Premium Mail Box, log in to the customer administration and click on the UPGRADE button.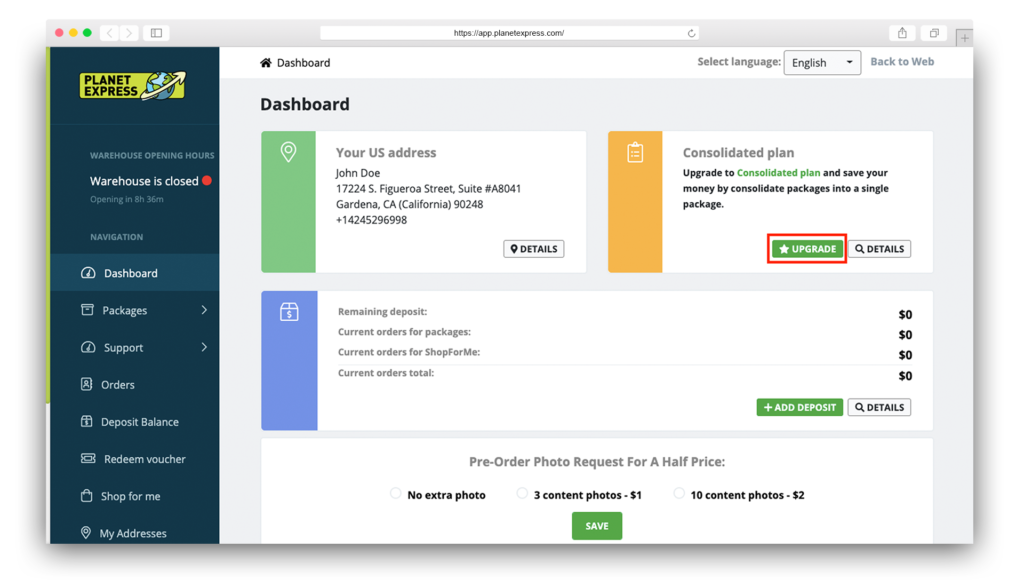 Now select the subscription period and the payment method.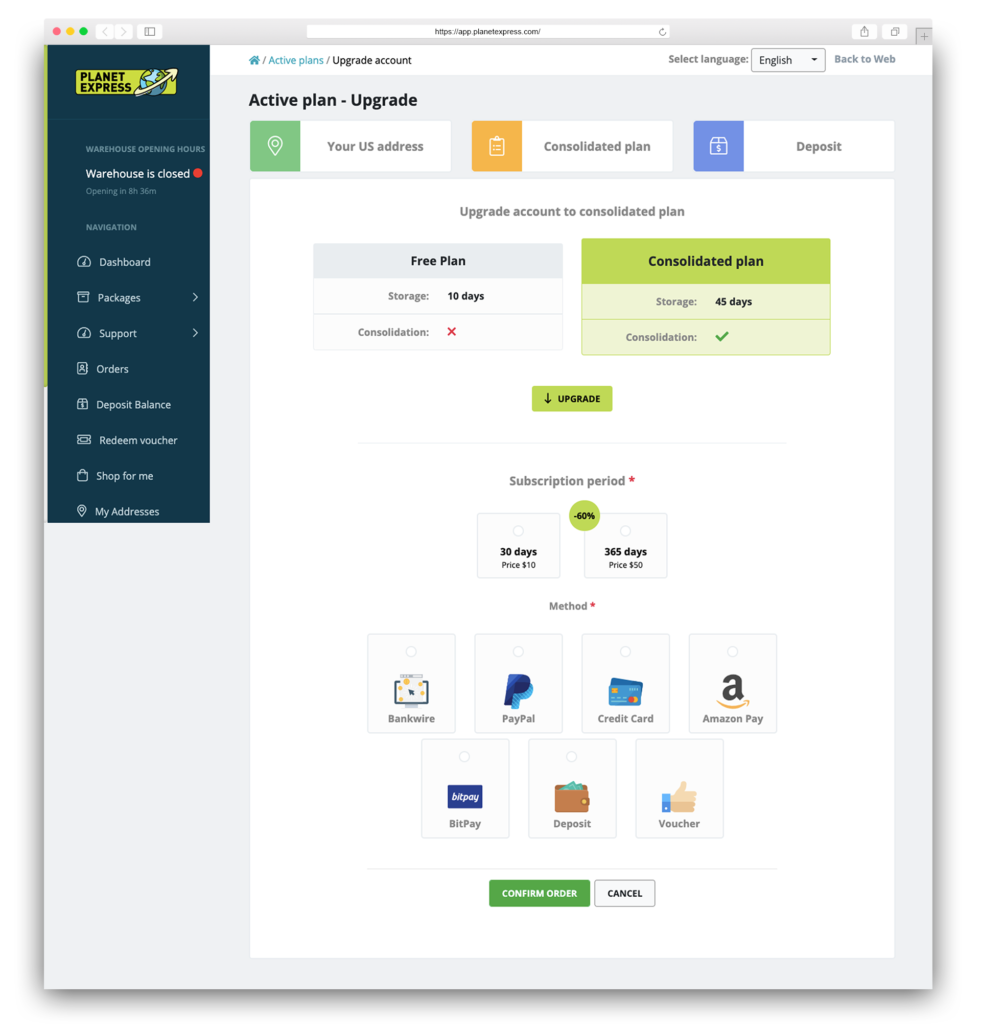 Watch our video tutorial below: