Chcete přeposlat balík z USA do České republiky?
Na této stránce se dozvíte všechny potřebné informace, které budete potřebovat pro přeposlání balíků z USA do České republiky.
Pokud vás zajímají jen konkrétní oblasti (clo, doba dodání atp.), využijte rychlou navigaci kliknutím na obrázky níže.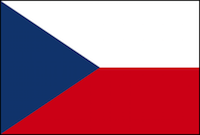 Zkratka země: CZ
Měna: Česká koruna Kč/CZK
Hlavní město: Praha
Jazyk: Čeština
Cena poštovného a doba doručení z USA do České republiky
Ceny za poštovné z USA do ČR jsou velice dostupné. U menších balíčků startují na jednotkách dolarů. Orientační cenu poštovného a dobu doručení si můžete spočítat pomocí naší poštovní kalkulačky. Cena za poštovné se odvíjí zejména od rozměrů balíku, jeho váhy a také metody doručení. Chcete-li stlačit cenu na minimum, vybírejte pomalejší metody doručení.
Do České republiky zasíláme pomocí dopravců jako je DHL, FedEx či Planet Mail. Doručení trvá zpravidla 3 dny expresními metodami a cca 10 dní levnějšími metodami zvanými "Economy".
CLO a daně
V České republice je nutné odvádět CLO a daně na importované produkty. CLO a daně se však platí až od určité hodnoty balíku. Pokud má váš balík hodnotu menší, než jsou hodnoty uvedené níže, CLO ani daně se na něj nevztahují.
Minimální hodnota pro CLO: 150 EUR*
Minimální hodnota pro DPH: 22 EUR*
*Na alkohol i tabák se CLO i daně vztahují vždy.
Důležitou informací je, že celní deklaraci si vyplňuje každý zákazník sám. Pokud nevíte, jak na to, přečtěte si náš návod, kde proces vyplnění celní deklarace vysvětlujeme.
Omezení pro zboží zasílané do České republiky
Na ČR se vztahují různá omezení a regulace. Každý dopravce má svoje vlastní podmínky pro přepravu zboží. Podmínky jednotlivých dopravců si můžete přečíst pod následujícími odkazy:
Nejdůležitější infromací pro vás je to, že do ČR nelze pomocí našich partnerů dopravovat následující položky:
| | | |
| --- | --- | --- |
| živá zvířata | pasy | losy |
| zbraně | jedy | vojenské vybavení |
| nože | azbesty |  drahé kovy... |
Pokud si nebudete jisti, zda se právě na vaše zboží vztahují nějaká omezení, prostudujte si výše uvedené podmínky jednotlivých přepravců, nebo nás kontaktujte na [email protected]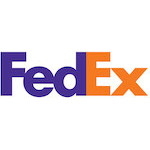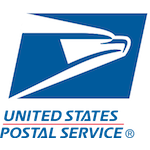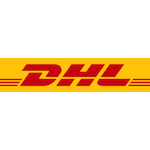 Proč zvolit Planet Express?
Poskytujeme nejlepší ceny na trhu v porovnání s konkurencí.
Nabízíme skvělou zákaznickou podporu.
Máme výborné zákaznické recenze.
Přečtěte si zkušenosti našich zákazníků
Další užitečné informace pro nákup a poslání balíků z USA do ČR
Sledujte náš blog, kam pravidelně publikujeme tipy na různé druhy zboží a americké obchody, ve kterých se vyplatí nakupovat.
Doručujeme do všech koutů České republiky – od Aše po Ostravu, od Liberce po České Budějovice. Vše si zařídíte z pohodlí vašeho domova.
Využijte některé z našich dalších služeb
Planet Express není jenom o přeposílání balíků. Našim zákazníkům nabízíme také další doplňkové služby, jako je konsolidace, fullfilment nebo asistovaný nákup.
Konsolidace
V rámci našeho placeného programu nabízíme službu zvanou KONSOLIDACE. Výhodou této služby je, že místo několika menších balíků vám z nich uděláme jeden, díky čemuž bude celková cena nižší než při posílání jednotlivých balíků. Některé balíky totiž obsahují spousty výplňového materiálu. Konsolidací bude uspořena váha, celkové rozměry a tím pádem i vaše peníze. Tato služba je také výhodná, pokud nakoupujete z různých amerických obchodů.
Fotky navíc
Při přepravě se občas stane, že se balík poškodí. Pokud chcete mít jistotu, že je vaše zboží v pořádku, nebo že nejsou obě boty levé, stačí si zažádat o otevření balíku a vytvoření pár fotek navíc.
Asistovaný nákup
Nevíte, jak vyplnit adresu v americkém eshopu, nebo na to jednoduše nemáte čas? Žádný problém. Stačí nám dát vědět, co a kde chcete koupit, a my to pro vás rádi zařídíme.
Fullfilment
Našich služeb fullfilment centra využijí zejméně ti, kteří chtějí ušetřit náklady za skladování. Nabízíme možnost pronajmout si skladovací prostor v Kalifornském skladu. Kromě toho za vás vyřidíme také logistiku, vaší jedinou starostí bude marketing vašeho podniku a administrativa. Pro kalkulaci nás kontatkujte na [email protected]
Jak funguje přeposílání balíků pomocí americké adresy?