Nowadays, there are several ways to track your packages that have been shipped through us. And it doesn't matter if it is a package from Amazon, eBay, Walmart, or other online stores. On this page, we'll show you a few ways to track your packages. We also recommend a few useful sites and mobile apps. Basically, there are 4 ways to track packages:
1. Track Your Package in Planet Express Administration
If you ship a package with Planet Express, you can track it directly in our administration. Sign in to your account and go to the SENT PACKAGES tab. Find the package you want to track and click the TRACK PACKAGE button.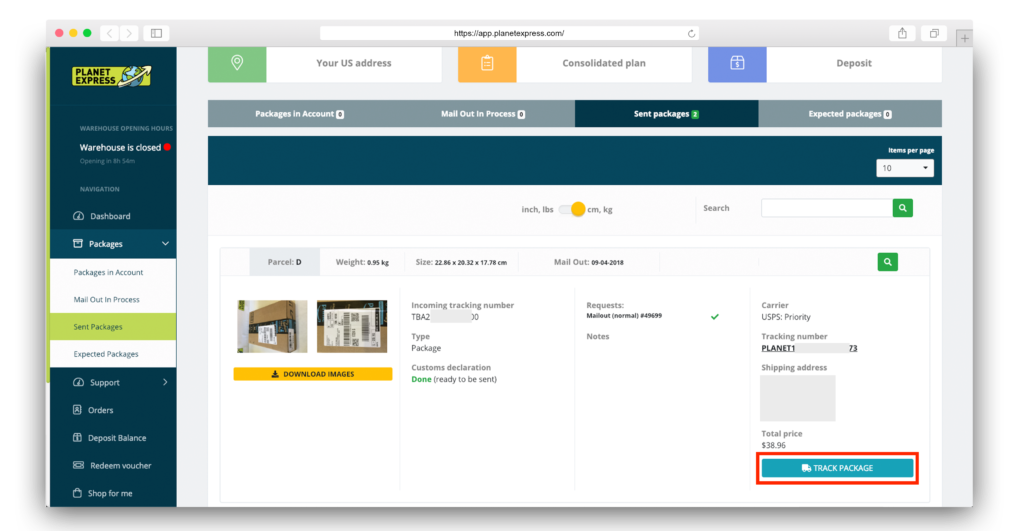 You'll see basic package information (tracking number, last activity date, a country where the package was sent to, etc.). On the right, you will see the movement of the package.
NOTE: The tracking page may vary depending on the carrier the package was sent with.
2. Track the Package on the Carrier Website (DHL, FedEx, USPS…)
If you don't like tracking in our system, you can use the web applications of individual carriers. We currently offer delivery methods from DHL, FedEx, USPS, Aramex, and Planet Mail. Tracking packages directly on the carrier's website have several benefits.
You get "firsthand" information and someone can appreciate the graphics interface of the carrier's application. The disadvantage is, of course, that for example, FedEx packages cannot be tracked with the DHL interface and vice versa. You can access the tracking pages by clicking on the images below:
3. Universal Solution – Package Tracking Aggregators
If you are not sure with which carrier the package was sent or you simply don't remember it (although you can find this information in our system), there are websites that aggregate the tracking numbers of hundreds of carriers from around the world.
Just enter a tracking number (or several numbers at a time), and the tool recognizes the carrier the package was sent with. Even these sophisticated tools, however, have their own limits. Some carriers use similar tracking formats, and sometimes you have to select the carrier by your self.
We can recommend the following websites:
Most of the above-mentioned sites offer the option of opening an account where you can set up multiple packages. This means you don't have to re-enter your tracking numbers over and over again. Just sign in and you will get an overview of your packages. Brilliant, right?
4. Package Tracking Apps for iOS and Android
Popular, and perhaps even better than website aggregation tools are mobile apps. Those on our list are all free. They offer several useful functions. They can send you notifications when the package changes location so you can keep your information with you. Most applications offer the following features:
Package tracking
Automated recognition of the carrier
Push Notifications
Package delivery estimation
Tracking history
Sharing packages
And more functions
17track.net App
Probably the most popular package tracking app is from a website that has been mentioned above – 17track.net. Available for Android, iOS and also Windows Mobile.

Slice App
Very popular is also the Slice app from Rakuten. It is available for both iOS and Android users.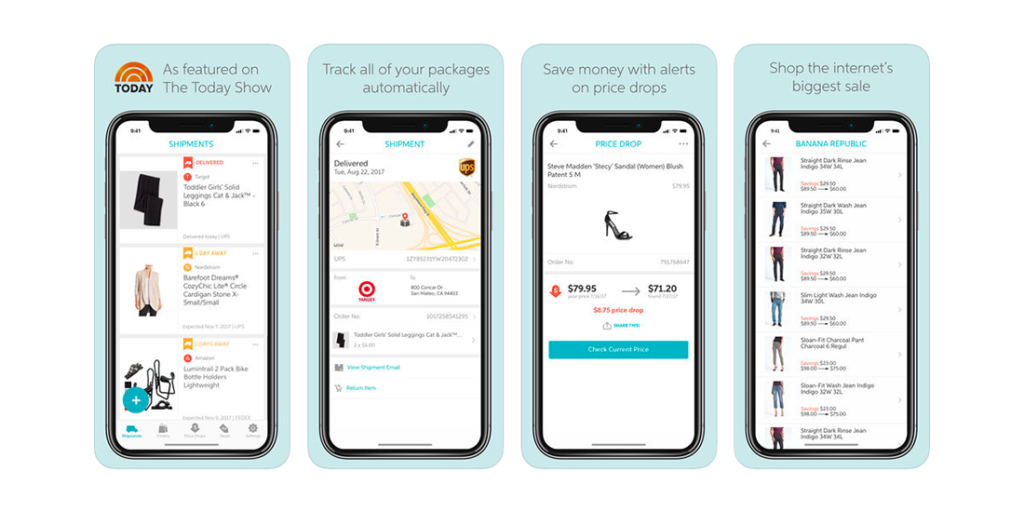 ParclTrack App
If none of the above-mentioned applications suit you, we add a third alternative – ParclTrack, again available for both iOS and Android.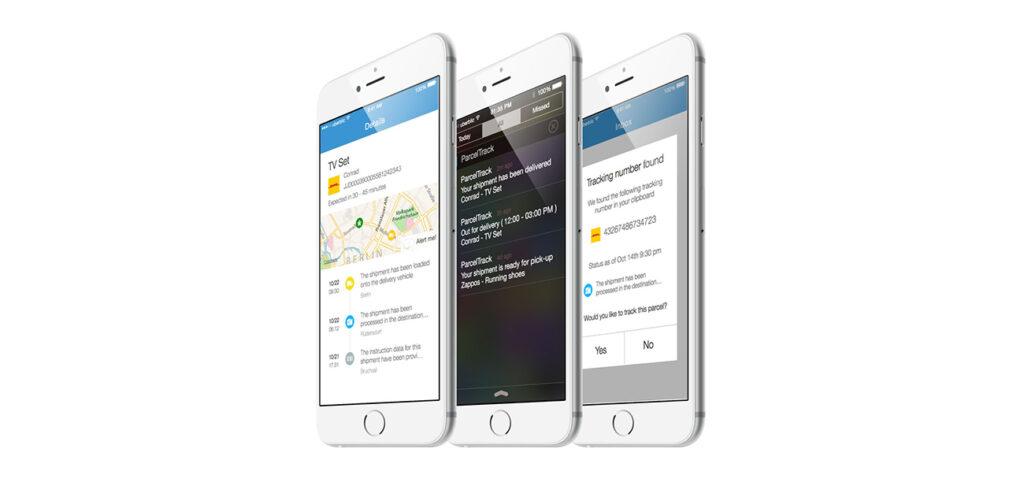 We believe you will find the way for package tracking that suits you best. If you have any questions about the package tracking or you want to share your own tips with us, please contact us.