STEP 1: Create an Account with Planet Express
In order to get products from Sephora.com, the easier way to do it is by having the US address. You can get it for free with us. Simply sign up on our website. Here is how to do it:
Once you are done, your US Planet Express address will have the following format:
Name Surname
17224 S. Figueroa Street, Suite #B1234
Gardena, CA (California) 90248
+14245296998
Your personal SUITE ID is very important. Thanks to this number, we link the packages incoming to our warehouses to the accounts of our customers. You can receive packages from popular US stores like Amazon, eBay, Walmart, and even from overseas to your US address.
How Much Does It Cost?
Our Californian address is free of charge. If you want to use our Oregon, sales-tax-free address, you have to activate the premium membership. The price of the shipping from the US to your country depends on the size & weight of the package, and the delivery method you choose. The price starts at about $8 per package!
---
STEP 2: Order the Goods from Sephora.com
To shop for Sephora products, go to Sephora.com and select the goods you want to buy. Add them to the shopping cart by clicking ADD TO BASKET button.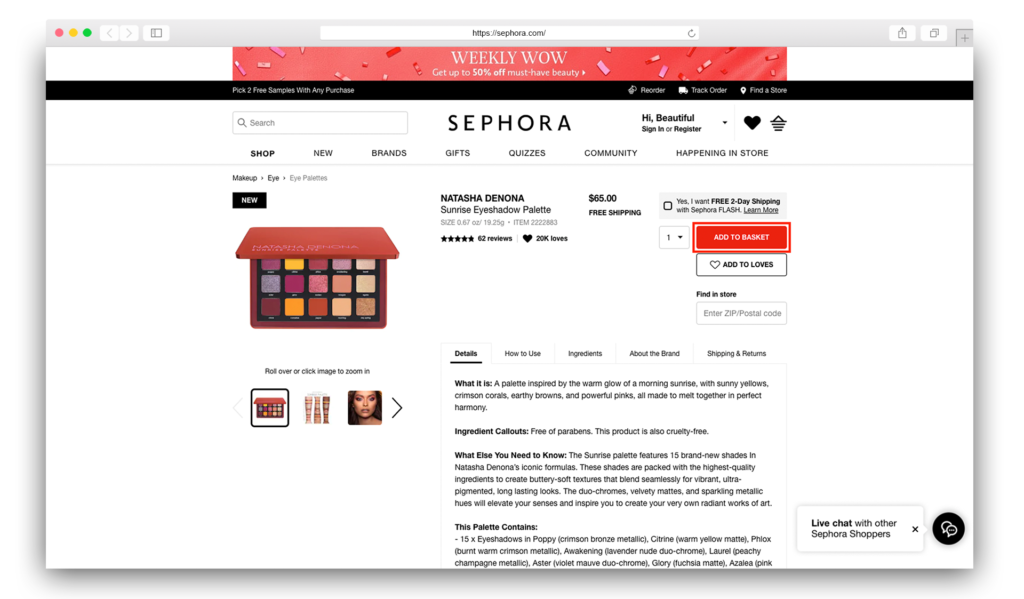 If you are done with the shopping, proceed to CHECKOUT.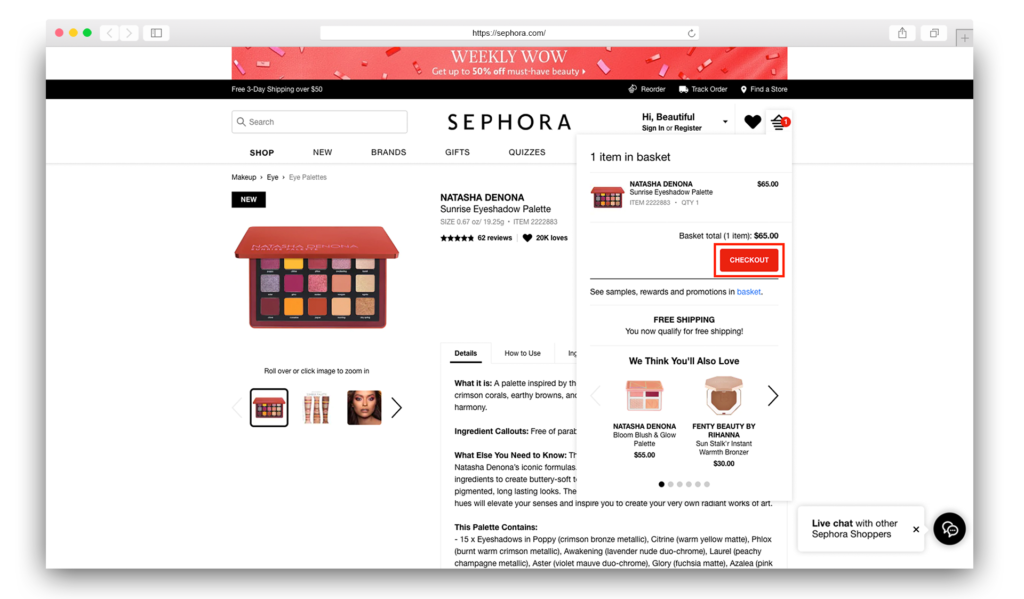 You will see the items in your shopping cart now. Continue by clicking the CHECKOUT button.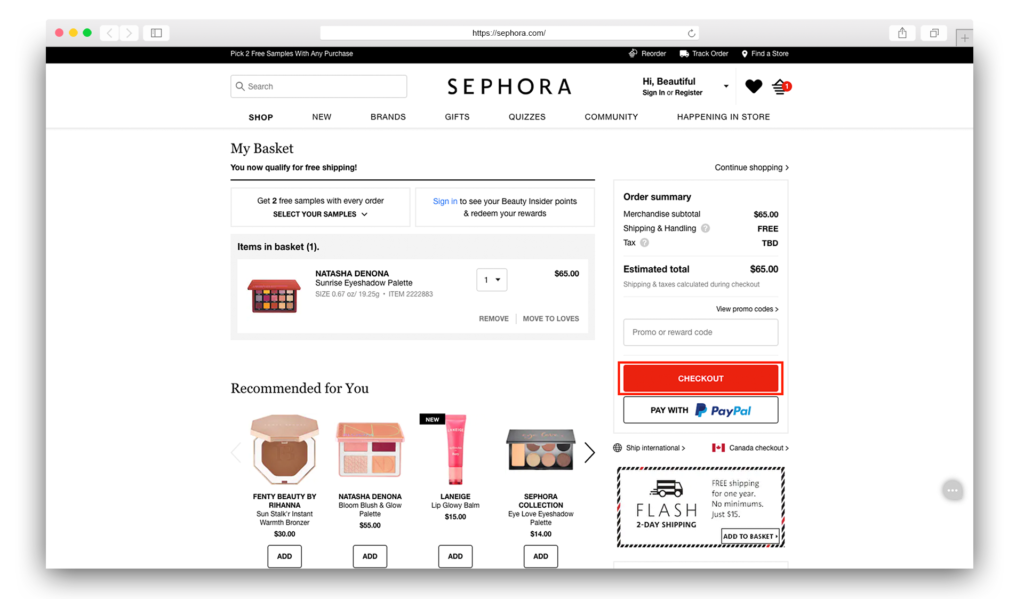 Fill in your email address, and sign-in to your sephora.com account if you have one.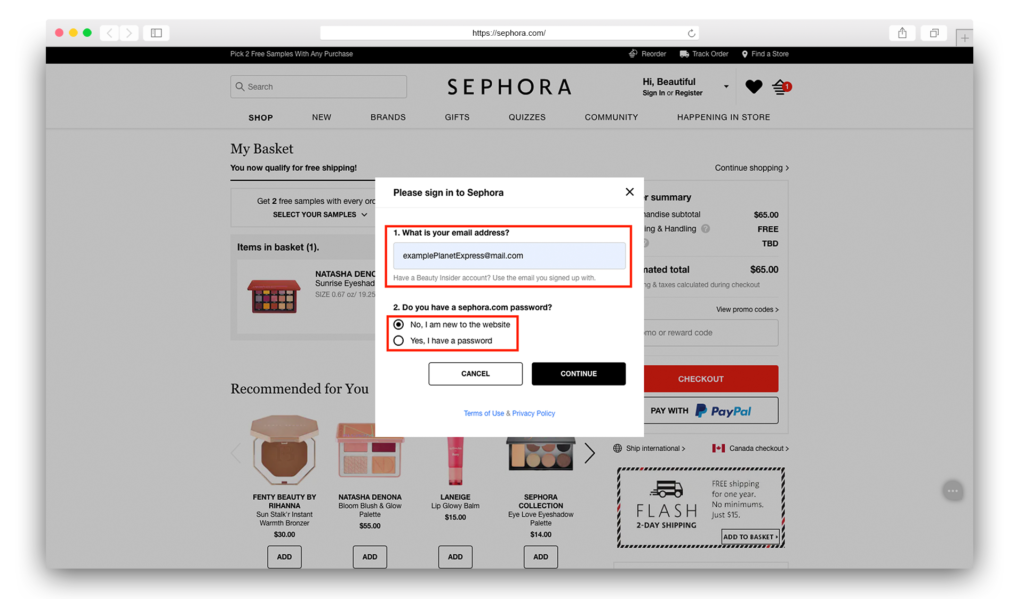 Fill in the details of your US address and then click to ADD APT #, Floor, Etc. link.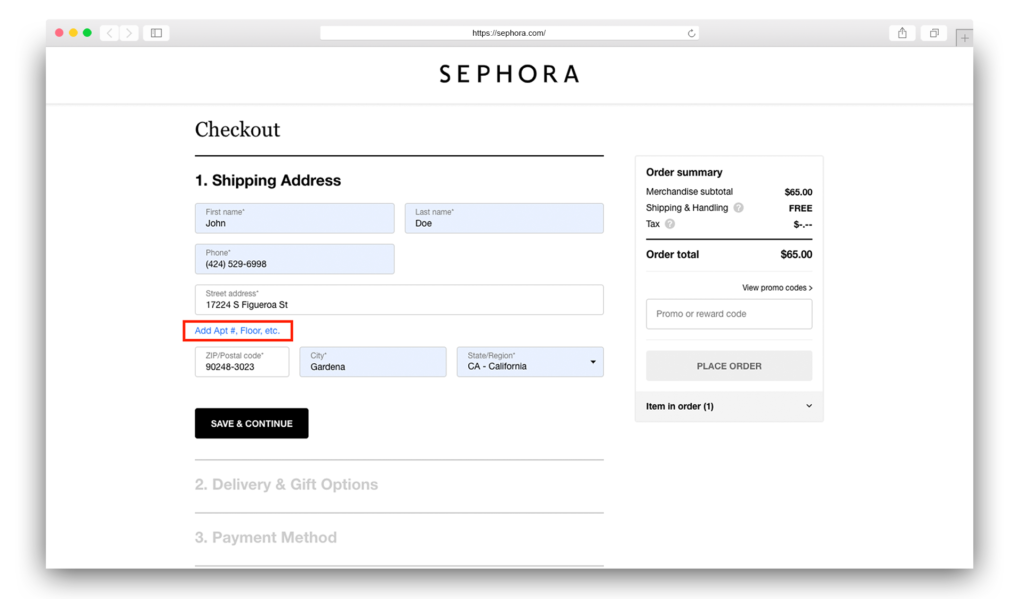 Add your suite ID and then click the SAVE & CONTINUE button.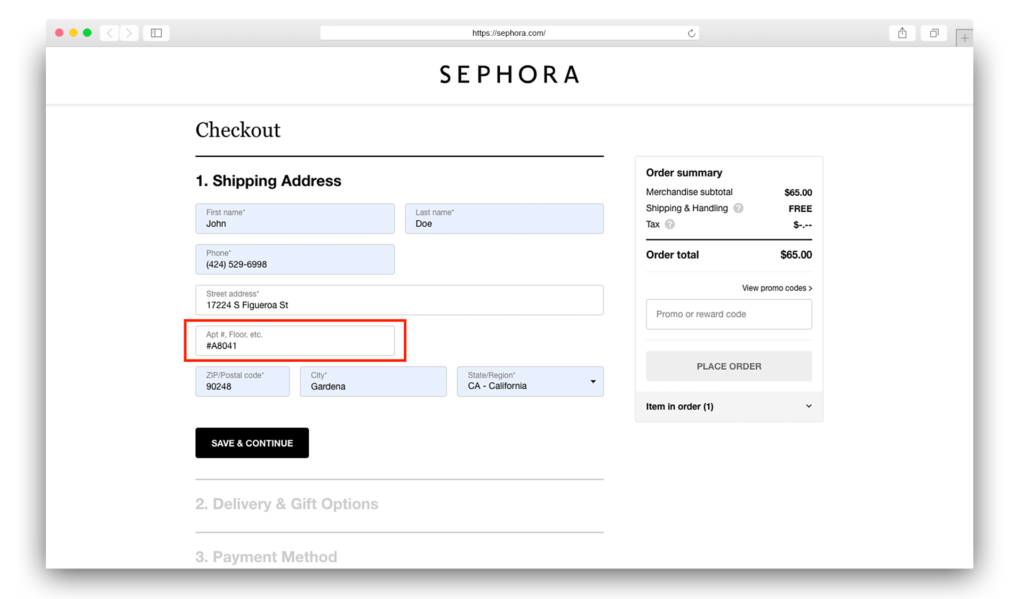 Select the delivery method (you can see the estimated delivery time). Free shipping takes around 1 week to deliver to our warehouses.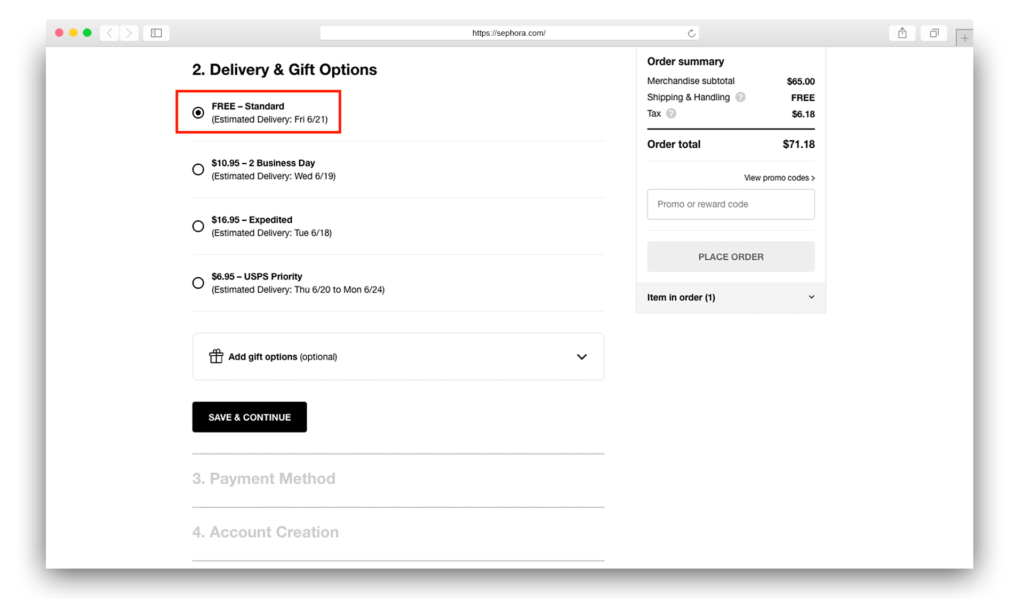 Pay for your order through PayPal or with your credit card.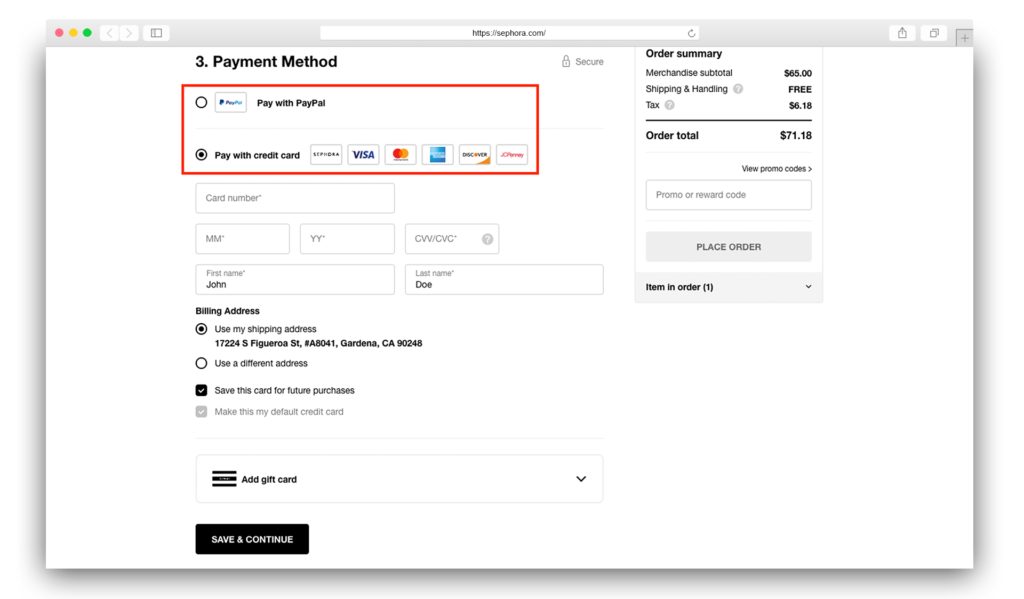 Now, simply review your order and confirm it.
Most of the carriers offer package tracking so you can track the package from the comfort of your home. If you don't get any email from us for more than 2 weeks it can mean the following:
1. You received the email (the package has been delivered) but it has been marked as spam. Go through your spam and promo folders in your inbox.
2. The package has not been delivered yet.
a) It is still on its way – wait a few more days.
b) The seller cheated you (this is possible if you order from 3rd party sellers).
3. The package has been delivered to our warehouse but there is no SUITE ID. We marked the package as UNKNOWN PACKAGES. Feel free to contact us and send us proof (screen of the order, invoice…) that the package is yours. Then we will link it to your account.
---
STEP 3: International Shipping of your Sephora Package
When you receive the notification email informing you about the delivery of your package to our warehouse, you can complete the customs declaration form online (watch our video on How to fill the customs declaration) and select the delivery method from the US to your country.
Selecting the Shipping Method to Your Country
You have finished the customs declaration? Good, select the shipping method from the US to your country. Remember, some of the shipping methods (especially Planet Mail and USPS) may not be available due to size & weight limits, or restrictions in your country.
We recommend using cheaper delivery methods (USPS, Planet Mail) for soft and low-value goods like cosmetics, for example. More expansive methods (DHL, FedEx) are useful for items like laptops, TVs, etc. or if you want faster delivery.
The following video explains how to send a package from our warehouse right to your doorstep.
---
Sephora Shipping FAQ
---
Here are More Reasons to Use Planet Express
We provide the first-class service to our customers while maintaining a friendly face. In case of any problems you can contact us and we will help you. In addition to excellent customer support, we also offer other useful services:
Why are the Planet Express Rates Lower Than Using a Courier?
The whole principle of forwarding packages from the US is really simple. We collect a large number of packages in one place. As a result, we can negotiate prices with our partners (DHL, FedEx, USPS, and others) that are several times lower than if you would ship cosmetics from Sephora.com by courier.
Read Reviews of our Customers
Read thousands of reviews of our satisfied customers on the following websites.