Věděli jste, že značka Nike má nabídku zboží v USA částečně odlišnou od ostatních zemí? Pokud ne, dnešní článek pro vás bude velice užitečný. Ukážeme pár příkladů v rozdílu počtu nabízeného zboží pro několik zemí, a také vám vysvětlíme, jak to udělat, abyste mohli nakupovat stejně, jako nakupují v USA.
Rozdíl v počtu a druhu nabízených produktů
Abychom demonstrovali rozdíl počtu produktů, vybrali jsme několik zemí – USA, Německo, Austrálii, Rusko a Českou republiku. Pro tyto účely budeme porovnávat kategorii pánských bot. Možná si kladete otázku, proč takové rozdíly vznikají – odpověď je jednoduchá, různé trhy mají různé preference. V USA je například oblíbený basketbal, v Německu naopak fotbal atp.
Jak nakupovat v Nike USA?
Abyste mohli nakupovat na americké verzi stránek Nike, je nejprve nutné přepnout nastavení oblasti. To lze provést na stránce Změna jazyka. Vyberte Severní Ameriku a stát USA.

Nyní už lze vybrat konkrétní zboží. Chcete-li například zapůsobit na vaše přátele, doporučujeme vybrat takový model, který není dostupný ve vaší zemi. My jsme pro demonstraci vybrali model bot LeBron 15 v bílé variantě.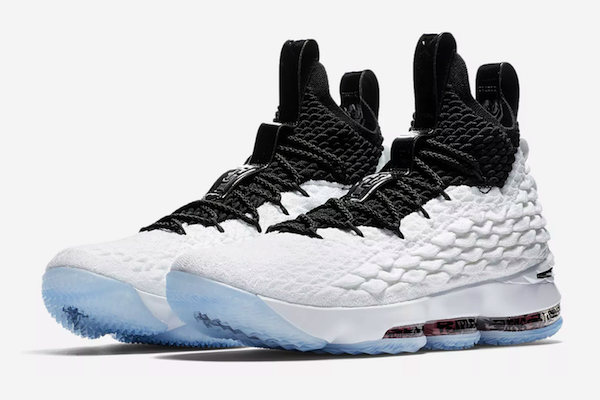 Po vložení zboží do košíku a přechodu k objednávce, se nákupní proces v podstatě nijak neliší od běžného nákupu. No jo, jenomže co když nakupujete například z Austrálie? Americká verze online obchodu Nike doručuje jen napříč USA. Zde je vhodné využít služby vytvoření americké adresy a přeposlání balíku. Díky této naší službě budete moci zboží objednat na americkou adresu, kterou vám vygenerujeme a po přijetí balíčku z Nike.com vám jej přepošleme až k vám domů.
Americká adresa, která vám bude vygenerována, bude vypadat následovně:
John Doe
17224 S. Figueroa Street #A1234
Gardena, CA 90248, USA
Ta vaše se bude lišit ve jménu a unikátním čísle #A1234. Adresu následně vyplňte v objednávkovém formuláři, podobně jako na obrázku níže. Použijte vlastní emailovou adresu a naše telefonní číslo.
Nyní už zbývá objednávku zaplatit a zkontrolovat. Po jejím potvrzení bude společností Nike zpracována a doručena na Vámi zadanou adresu. Jakmile na tuto adresu dorazí, zašleme vám email, ve kterém vás informujeme o přijetí balíku naším skladem. V administraci dále vyplníte celní deklaraci a vyberete metodu doručení z USA do vaší země. Hotovo. Jednoduché že? Celý proces lze s trochou šikovnosti zvládnout do zhruba 15 minut. Pokud byste měli s něčím problém, kontaktujte nás na [email protected]