ShopMate is a package forwarding service that is run by Australian post. It was launched in November 2014 and it offers package forwarding from the USA to Aussie shoppers. However, their services don't have to suit everybody's needs due to a lack of flexibility when choosing different delivery methods, bad customer support, problems with packing, etc. So, let's find out if there is some better ShopMate alternative.
Main Benefits of Planet Express
Pricing Comparison
Shipping Rates Comparison
Sales-tax-free Warehouse
Planet Express Reviews
Why Planet Express is the Best ShopMate Alternative?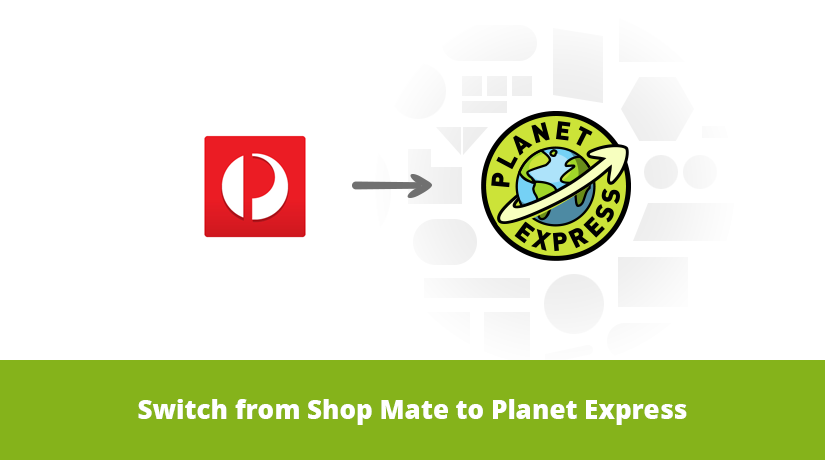 ---
Planet Express Benefits
Planet Express offers the same basic service as ShopMate, however also some handy additional services. Below, you can see the main benefits of Planet Express.
Clear pricing (see the table below)
The best shipping rates
Professional customer support
The best customer reviews on Trustpilot in the package forwarding industry
---
Shipping Rates
The good thing is that you can calculate the prices of the shipping in advance using postage calculators on ShopMate and even ShopMate alternative, Planet Express, website. For better comparison, below is a table with rates to different cities across Australia.
PLANET EXPRESS
Shipping to:
Perth
Sydney
Brisbane

Package dimensions
10×8×3 inches

Package weight
4 lbs

Value
$100

Postal Service: Fully Tracked
$30,82
$30,82
$30,82
USPS Express
$43,50
$43,50
$43,50
FedEx Economy
$33,46
$33,46
$33,46
FedEx Priority
$37,93
$37,93
$37,93
DHL Worldwide Express
$41,58
$41,58
$41,58
SHOPMATE
ShopMate International Shipping
61,43 AUD = 41,63 USD*
Planet Express shipping rates have been updated on the 26th of November 2019.
ShopMate shipping rate is GST included. This rate has been calculated on the 26th of November 2019. Check the GST thresholds on the Planet Express website.
As you can see, Planet Express and also ShopMate rates are the same for all cities across Australia. So it doesn't matter if you ship to Perth, Sydney, Canberra or Brisbane. The delivery times depend on the delivery method. ShopMate claims that the delivery time of their service is 5–8 business days to major cities. This estimate doesn't include eventual delays due to customs, etc.
If you want to find out the estimated delivery times and all available methods for your package sent from the USA to Australia, use the Planet Express postage calculator. And, as a bonus, you will also see the price of the shipping.
Start with our free plan or go premium to save even more by consolidating your packages into one.
Create New Account
Searching for the best rates
Shop in the USA or UK
and have packages forwarded to anywhere in the World
NO HIDDEN FEES in the shipping price. You only pay for the services you order.
Feel free to compare our shipping prices with competitors.

The more expensive methods like DHL Worldwide Express, FedEx Priority, and FedEx Economy, are suitable for those that want to enjoy the content of the package as soon as possible. The cheaper delivery methods are excellent 'budget' options if you don't need your package as quickly.
---
Compare Pricing of Planet Express and ShopMate
Now, let's have a look at the additional services that are really important to some more demanding customers. What if you want to take some pictures of the package? What if you need to consolidate or repack the packages? Below is a comparison of the most popular additional services.
PLANET EXPRESS
SHOPMATE
FREE
PAID
FREE
MEMBERSHIP PRICE
FREE
$10 per month
$50 per year
free
MAIL OUT FEE / HANDLING FEE
$2 per package
$2 per package
–
CONSOLIDATION
n/a
$5+$2 per each consolidated package
7 days of free storage for consolidated package
$5,45 per each consolidated package
FREE STORAGE
10 days
45 days
21 days
ADDITIONAL STORAGE
$.01 per lbs per day
$.01 per lbs per day
2 AUD per package per day
MANUALLY PHOTO REQUEST
$2 for 3 general photos
$5 for 10 detail photos
$2 for 3 general photos
$5 for 10 detail photos
n/a
PRE-ORDER PHOTO REQUEST
$1 for 3 general photos
$2 for 10 detail photos
$1 for 3 general photos
$2 for 10 detail photos
n/a
SPECIAL REQUEST
$5 flat fee per package
$5 flat fee per package
n/a
SHOP FOR ME
$5 service fee
7% of the total cost (bank fee)
$5 service fee
7% of the total cost (bank fee)
n/a
EXPRESS PROCESSING
$3
$3
n/a
OVERWEIGHT FEE (for packages over 10 lbs)
–
–
–
Planet Express rates for additional services were updated from the official website on the 26th of November 2019.
ShopMate pricing was updated on the 26th of November 2019.
From the table above is clear that ShopMate doesn't offer several basic additional services like additional photos of the package, special request, repack request, shop for me, etc. Also, the consolidation fee is much higher than the fee of ShopMate alternative, Planet Express.
There is also a maximum size & weight limit for packages sent by ShopMate:
Maximum weight – 22 kg
Maximum length – 1,05 m
Maximum volume – 0,25 m3
---
Sales-tax-free Warehouse
Planet Express has a warehouse in Portland, Oregon. This means that you can enjoy sales-tax-free shopping. However, if you want the best shipping rates possible, you can take advantage of our warehouse in California.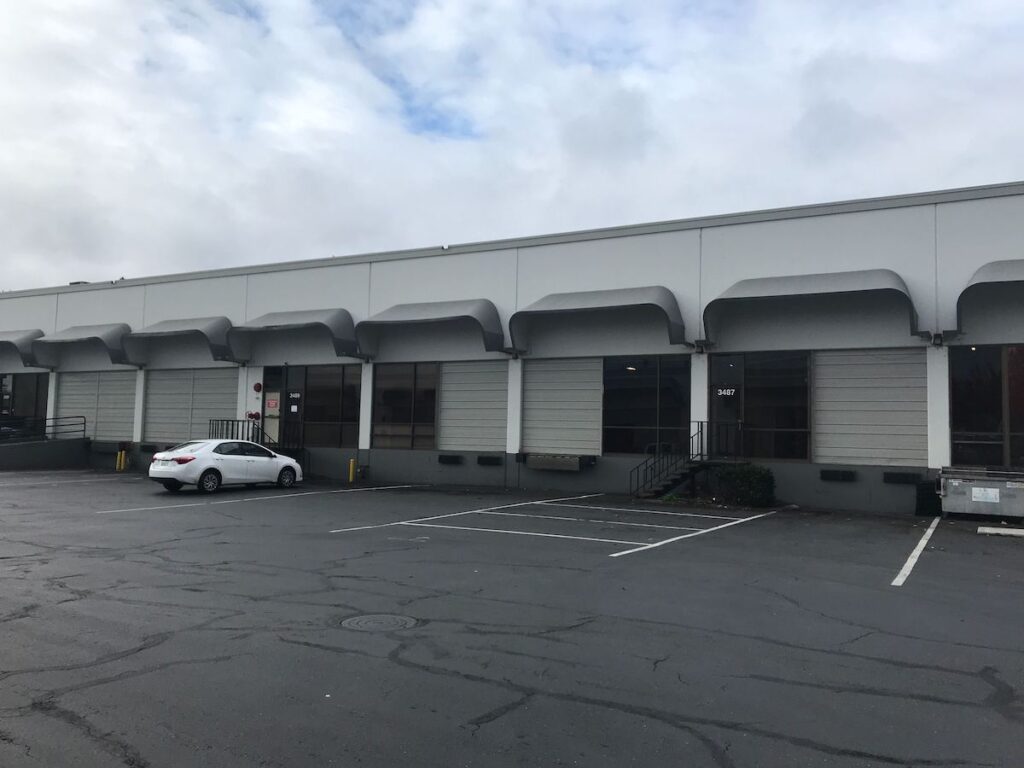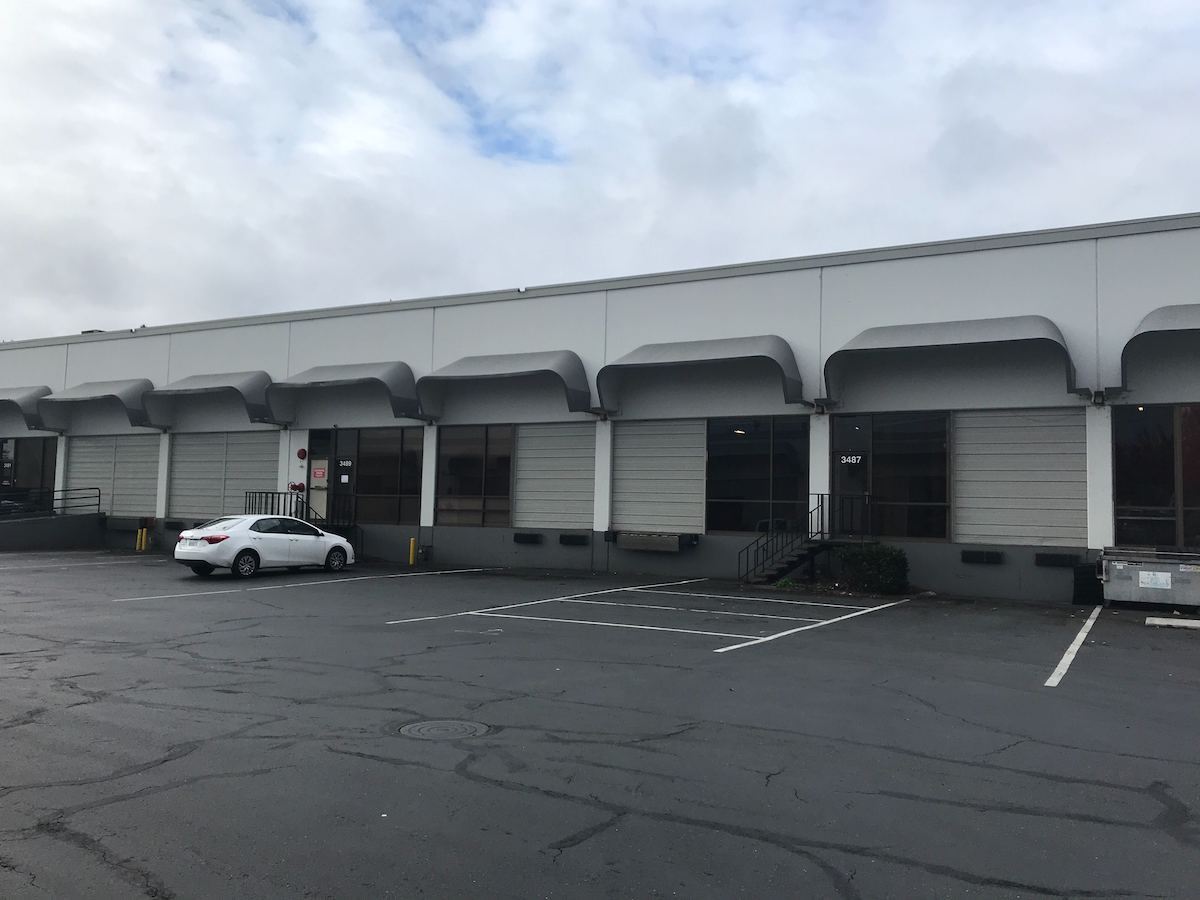 ---
Reviews of Planet Express
You can find a lot of reviews of Planet Express on different review websites. However, at Trustpilot, we have an EXCELLENT rating. Feel free to also check our reviews on Facebook, Google or Sitejabber.
ShopMate reviews are not very good. Check one of the largest Australian websites for product & services reviews, Productreview.com.au, and you will see tons of 1-star reviews.

---
Summary Of The Best ShopMate Alternative
People at Planet Express are dedicated to providing the best customer experience possible. We started our business in 2017, however, we grow rapidly and our warehouse is almost full!
---
Friendly and Responsive Customer Support
Feel free to take advantage of our friendly and responsive customer support. Our agents will answer you almost any question regarding package forwarding. Contact us if something is not clear to you. We are here to help you.
Useful Knowledge Base and Tutorials
Also, feel free to read our USA to Australia guide so you will find all the information needed when shipping from the US to your country.
And finally, if you are not sure how to place a consolidation, repack, or special request, and what is the next step what should you do, visit our tutorials page.
You told us where do you like to shop so we prepared step by step guides on how to order from the most popular US stores.
---
Planet Express vs ShopMate FAQ
✅ Why should I use Planet Express instead of ShopMate?
1. At Planet Express, you know what you pay for. We have transparent pricing.
2. We provide you with responsive and friendly customer support – our agents will answer your questions and help you solve your needs. 
3. We have a fully dedicated country and store guides. If you struggle with placing an order, you can follow our step by step tutorials that make shopping from the US easy.
? Does Planet Express have a good customer support?
Our customer support is responsive and helpful. We are able to respond to most of your questions within 12 hrs. Feel free to contact us if you have any questions regarding shopping in the US, package forwarding or logistics.
? Does Planet Express offer sales-tax-free warehouse?
Yes, we have warehouses in California and Oregon. Our warehouse in Oregon is completely sales-tax-free. Enjoy shopping in the US with no sales tax!